eBay Sellers Frustrated With GIA Jewelry Authentication
eBay introduced Authenticity Guaranteed for fine jewelry in July in partnership with the Gemological Institute of America (GIA) promising to increase trust and buyer satisfaction while also sneaking in a fee increase on all jewelry to pay for it.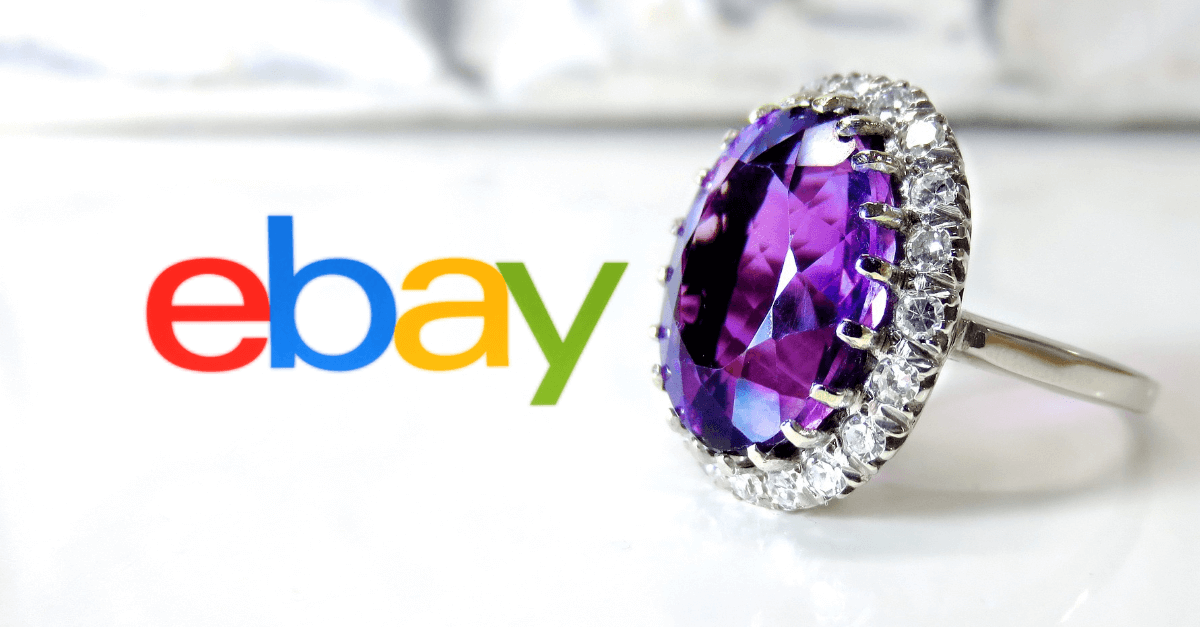 Three months in to the newest authentication program, eBay sellers are frustrated and concerned about items being rejected by GIA.
Our authentication partner received your item but, unfortunately, it didn't pass the inspection. We're refunding the buyer $2,500.00 and will seek reimbursement of this amount from you.



Below you'll find our authenticator's notes about your item:

Secondary Stone Checks: Fail
Main Stone/Side Stone - Diamond: Fail
Description: Fail ; The clarity grade of the secondary stone(s) does not match the listing. ; The clarity grade of the main/side diamond(s) does not match the listing. ; The item size doesn't match the listing



These Morons at the GIA dont explain clearly what the issues are, I have the ring and i dont see any of these issues? By the way I was trained by them, the GIA! At this rate eBay will be in bankruptcy by the end of the year! i am exploring 1st dibs now to sell along with others.
Ridiculous: The GIA killed a $2500 sale for the ring size measuring 1/4 size off



along with their evaluation of my diamonds not passing their standards



By the way I am a GIA Gemologist Good Luck Sellers
It isn't right that "authentication" trumps buyer choice! Someone else suggested that if an item fails "authentication", it should still be sent on to the buyer with the authentication included as an FYI and basis for SNAD if the buyer is actually dissatisfied.



I believe fine jewelry items are sold on eBay at huge discounts that compensate buyers for the lack of appraisal or expert opinions. People want the jewelry, not the appraisal.



It seems to me that jewelry authentication was a PLOY



a) an excuse for eBay to charge all jewelry sellers a higher fee.



b) desperate way to encourage more once-in-a-lifetime, high priced jewelry sales by private individuals who are otherwise scared off by the possibility of being ripped off in the eBay return process.



This is the opposite of the kiss principle. How about just simplifying returns so that honest sellers can refuse refunds for dishonest buyers.
I've been here since 2006 with 100% feedback selling jewelry. Clearly I am not scamming customers. I am sure they take the stuff they buy from me to their own jewelers, who confirm that my descriptions are correct.



I had my very first diamond ring sent to the jewelry authenticators this week and it FAILED! It was a big chunky vintage ring, hallmarked 14k. It passed the 14k acid test with the stone and the acid. They failed it, saying they put it into some machine, and it came back at 13.3K gold, not 14k gold. This is SO FRUSTRATING.



The gold in vintage rings often had a bit of alloy mixed with the gold, but the standard was they could still mark it as 14k because it was like 98% of 14k gold. Who is to say that their gold test is correct and ours is wrong, or that the stamp on the ring is false? We as sellers have no recourse if the authenticator kicks our items back. Is anyone else having problems like this??
Oh...I'm so sorry. I'm not sure if Ebay, or the consumer public is totally aware that the mark, "14K" is still just an approximation of the amount of pure gold in a piece. It's very difficult for a jeweler to hit the 14k content right on the mark. Rejecting a piece of jewelry that tests 13.3k on some machine is really splitting hairs, IMHO. You might ask what the tolerance is with the machine that they tested it with.
13.3K, that is nitpicking. If there was no "P" for Plumb after the "K" they cannot expect it to be dead on 14K. Obviously the person doing the testing is not a trained professional. I used to have a link to a gov site that explained all this but that was years ago.
And of course with the all important holiday gift giving season ramping up, will the extra time needed for authentication as well as additional shipping time involved negatively affect last minute holiday sales in the category?
Just wondering, with the all important holiday selling season fast approaching will sellers have to rush to get their merchandise to the eBay authenticator and will such authenticator have the staff to expertly and accurately authenticate each piece in a timely manner?
---
Have you bought or sold jewelry that has gone through eBay's authentication program? Let us know about your experience in the comments below!
---