eBay Top Star Buyer Loyalty Program
UPDATE 11-22-22
eBay has apparently upped the ante to be a Top Star, now requiring a minimum spend of at least $1500 every 90 days to stay in the program.
Existing Top Star members were sent the following email last month: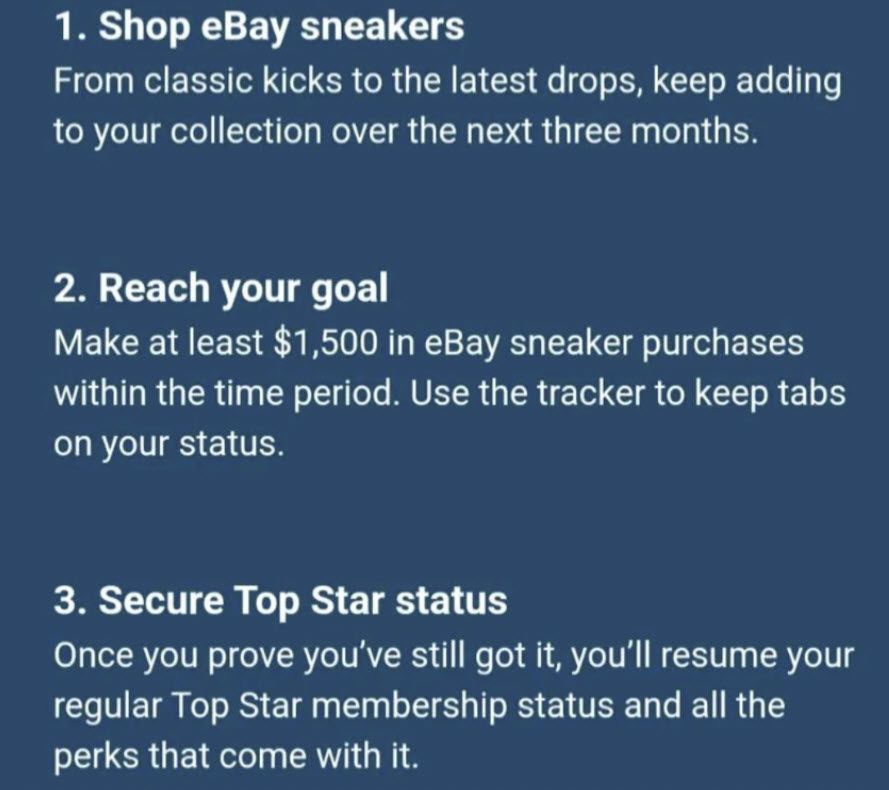 The new minimum spend requirement has been a bit of turnoff for some sneakerheads.
---
UPDATE 9-26-21: It looks like eBay has finally created a more welcoming landing page for Top Star. Does that mean they are ready to start promoting the program more publicly?
I've been surprised that CEO Jamie Iannone hasn't mentioned it on any earnings calls or other recent public appearances, considering it is specifically targeted to those high value buyers he's been focusing on so much recently.  Maybe he's been saving it for the Q3 2021 call - we'll have to wait and see.
---
UPDATE 8-12-21:  I've noticed eBay has started to include the Watches category in their answers about Top Star now.  No further details yet, but it appears eBay may be expanding the program beyond sneakers.
---
Update 7-9-21: The official eBay Sneakers account commented on this Reddit post confirming this is an official Top Star store.
It looks like eBay has tapped specific sellers to offer exclusive deals to Top Stop buyers by having them create a second eBay store just for the Top Star items.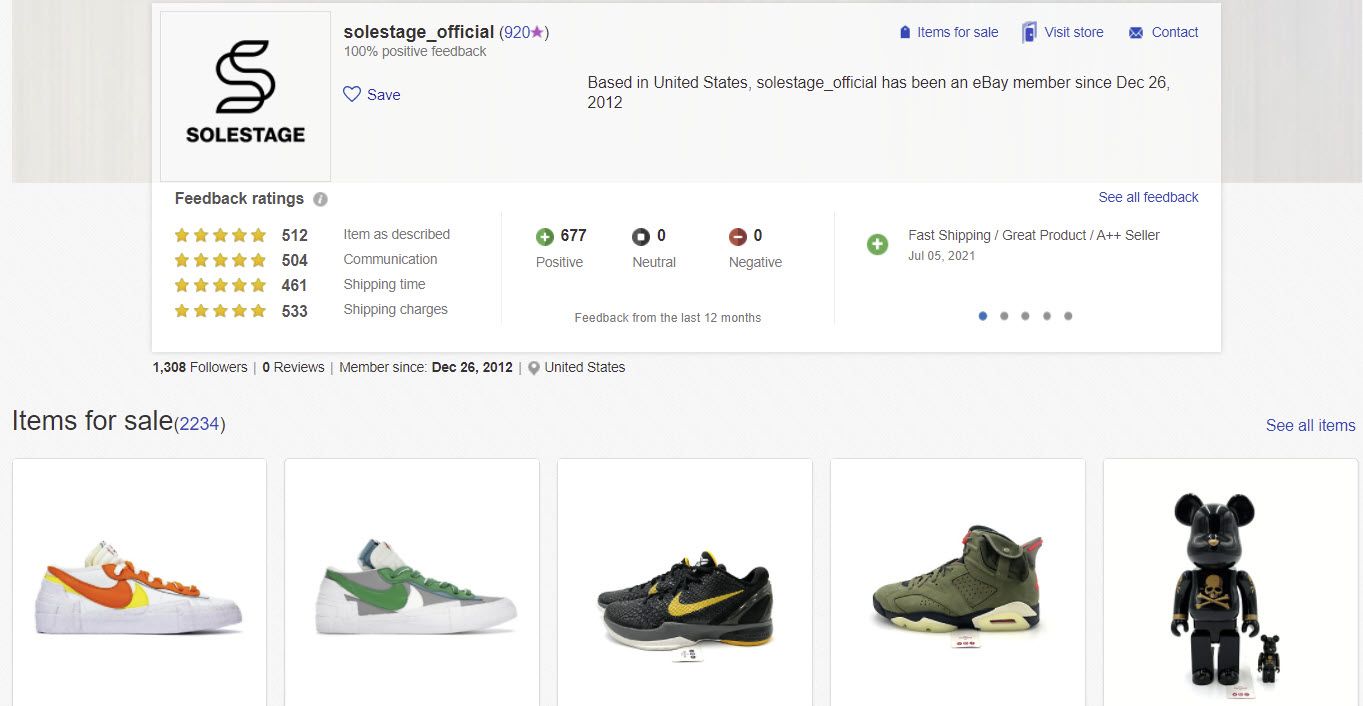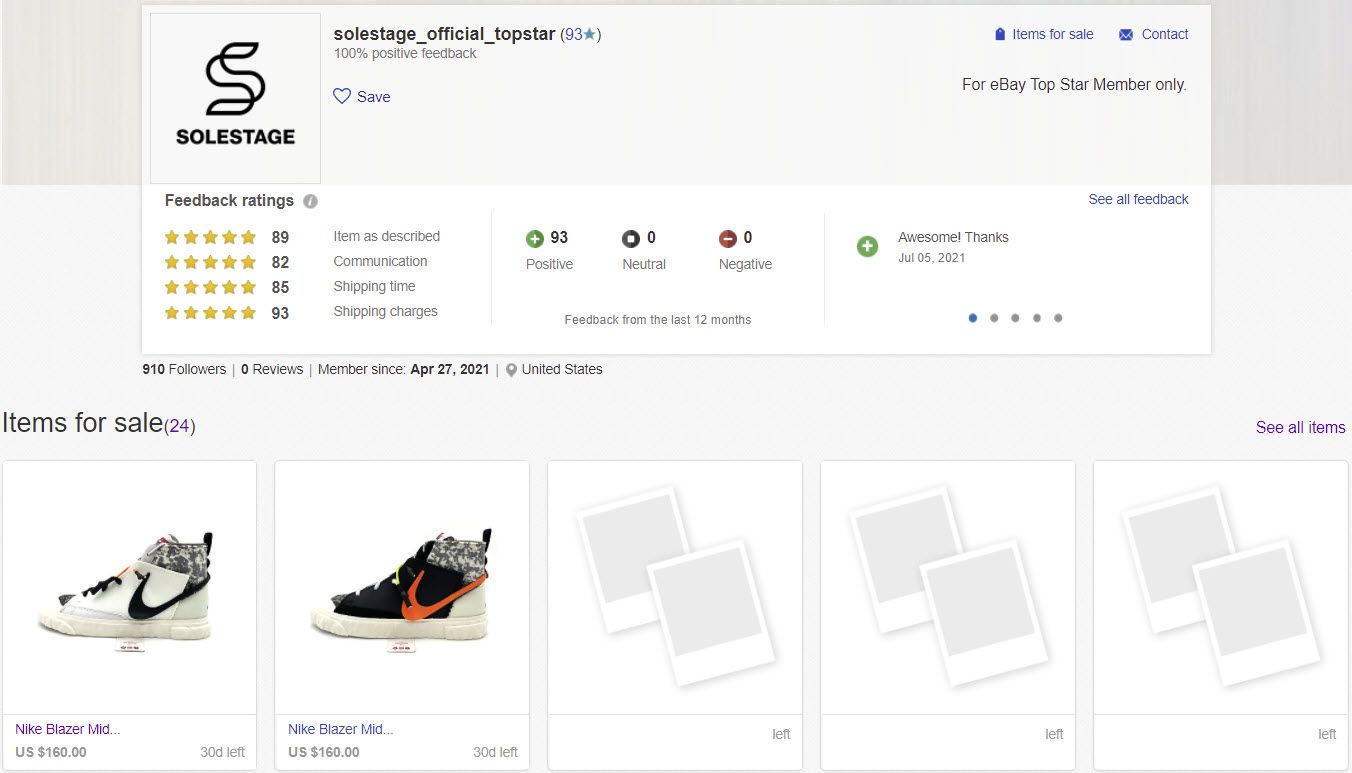 It also looks like eBay may still be ironing out some kinks as some users experienced technical difficulties and missed out on getting the shoes they wanted on a recent drop.
---
Update 7-4-21: I've been seeing a lot more interest in the eBay Top Star program bubbling up on Twitter, though eBay still hasn't released much more public info about the program.
It would appear some buyers who have been invited are still a bit confused about how the program works.
There are several reports of buyers getting error messages when trying to purchase Top Star items, even though they have confirmed they are enrolled in the program, and one person says they received an invitation even though their account was suspended last year.
It would also appear this program is so stealth, eBay hasn't even educated their own customer service reps about it yet! When some users ask about the program, they are given information about eBay's Top Rated Seller program instead.
---
It appears eBay has launched a new buyer loyalty program in stealth mode.  I've seen no official announcement, but have been seeing increasing references to the eBay Top Star program across social media.
---
The official page for the program is light on details:
Interested in joining our invite-only program, Top Star?



Even if you have an eBay login you might not have received an invitation to Top Star, but it's not too late to let us know you want to join.
The lack of information and different look and feel of the page could be a branding misstep for eBay.  Without the signature multi-color logo or other familiar design elements, some users thought the site looked suspicious and did not trust it is an official eBay page.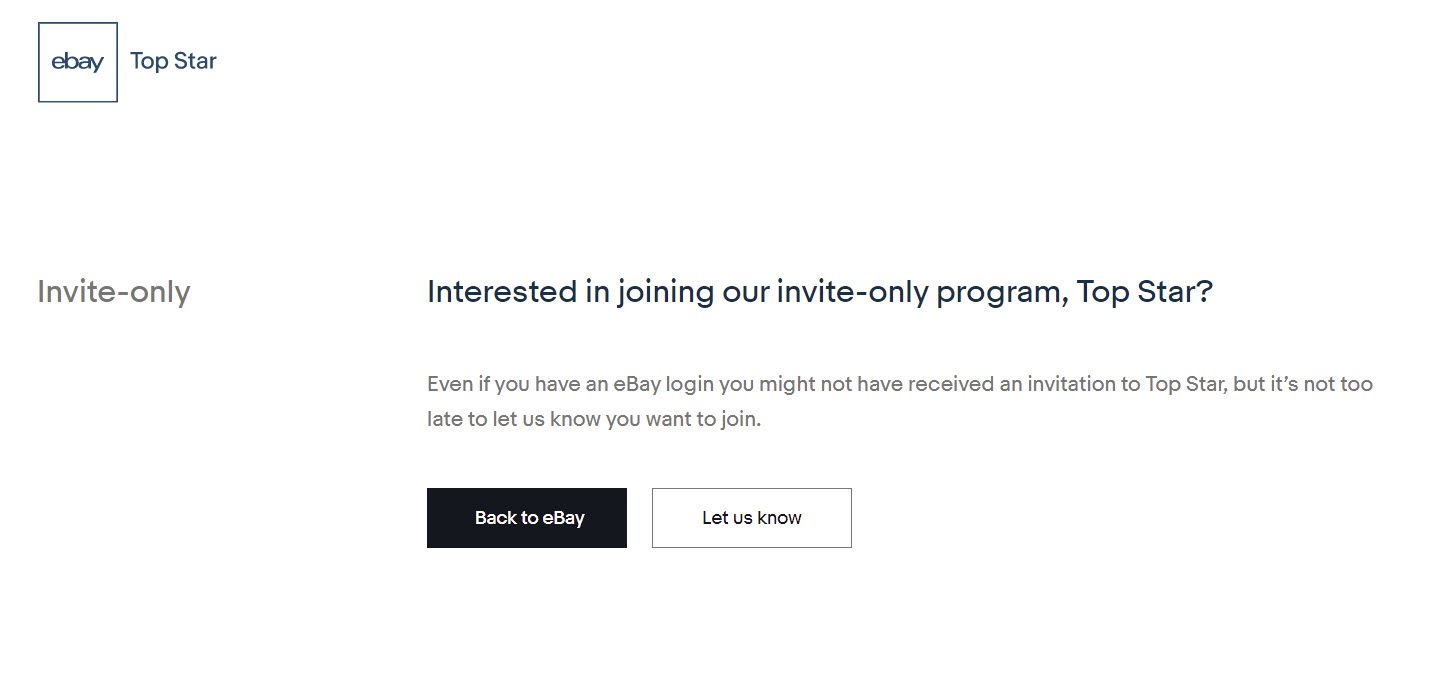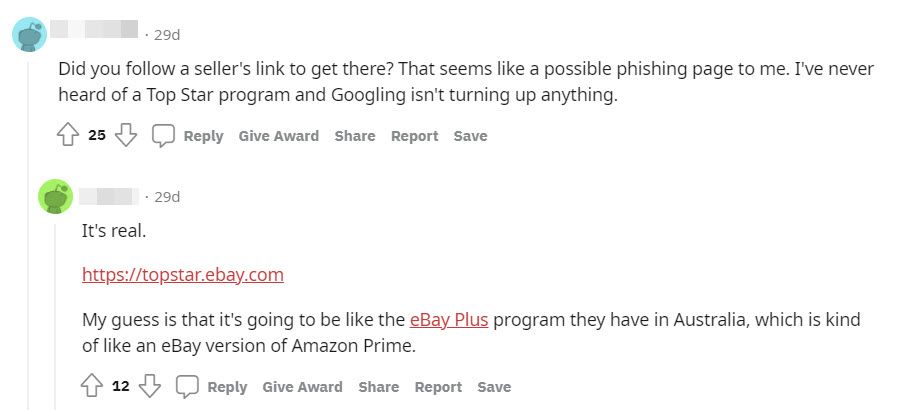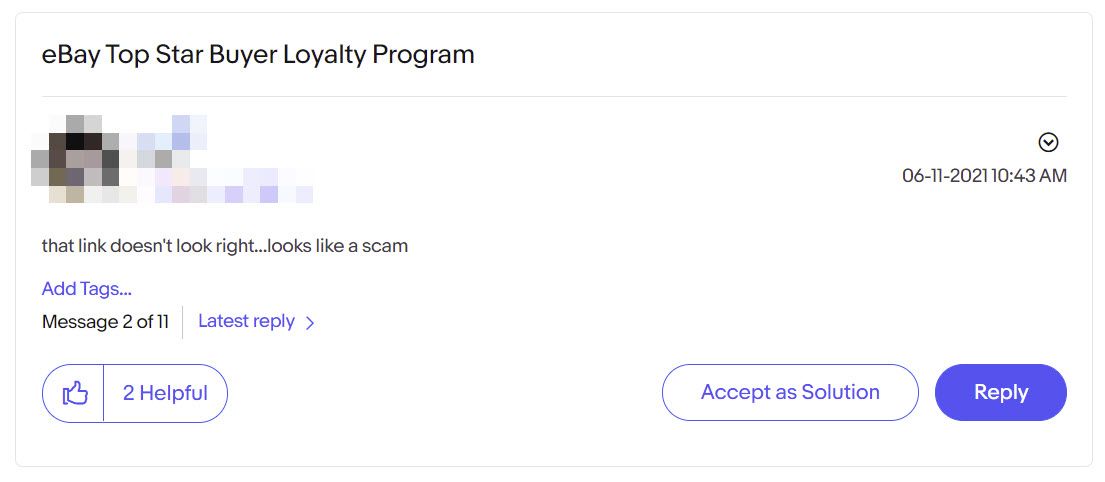 The Interest Survey shows this program is being targeted to buyers in categories eBay is currently promoting heavily - Sneakers, Handbags, Watches, & Trading Cards.

Another interesting note - it appears one perk of Top Star status may be exclusive access or "first chance" sales on new releases and hot items!
This Reddit user reported being blocked from purchasing a pair of shoes with a message that states "We know this is a great find, but this item can only be purchased by Top Star members."
---
Follow ValueAddedResource on Twitter & Facebook ✔
Subscribe to receive eBay seller news, tips, and insights in your inbox 📧
Share with friends and leave a comment 👇
---