Do You Trust eBay's Verification Process For Social Support?
Three months ago, eBay sellers noticed a change in the support process through the eBay for Business Facebook page, requiring them to log in to their eBay account to verify and grant access for support.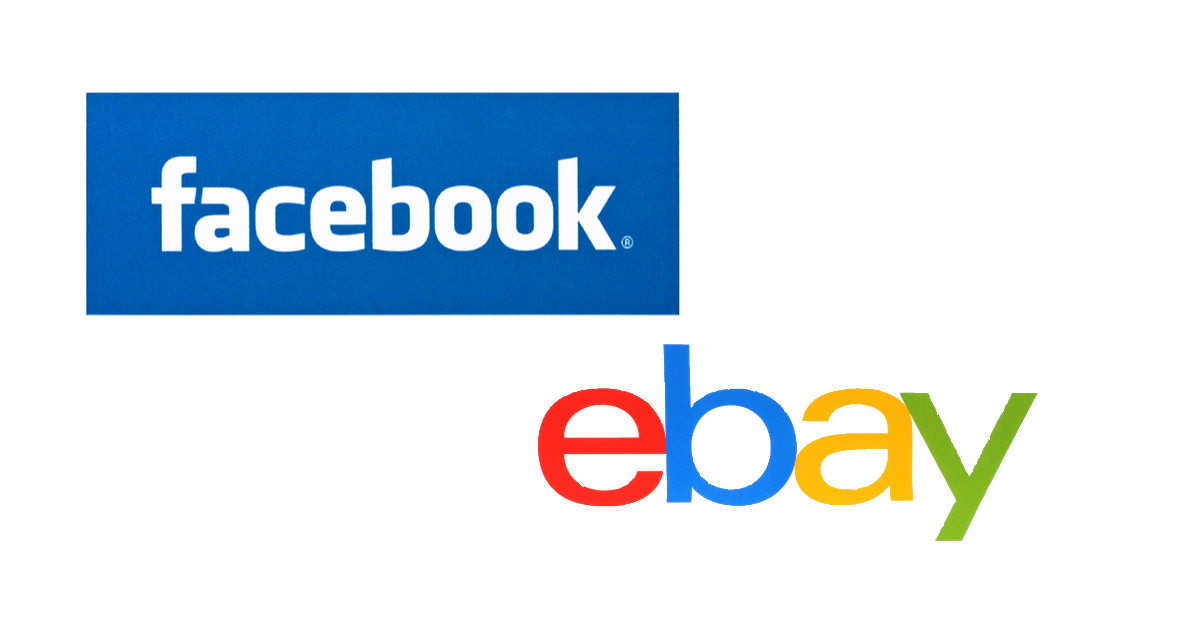 Many users were concerned about this new process, wondering if eBay's Facebook account had been hacked or taken over by malicious actors.
eBay for Business on Facebook has been very helpful for sellers and I contact them frequently when there's an issue. For the last 3 days all the sellers are getting is an odd message that says Thank you for contacting us on our Social Media channel. We're here for you any time. You are entering a third-party application, therefore we recommend you do not share any personally identifiable or payment-related information. We will be with you shortly.



Since when are they a third party and why are they not getting back to me shortly. It's been 3 days. Is eBay doing away with this helpful source of information?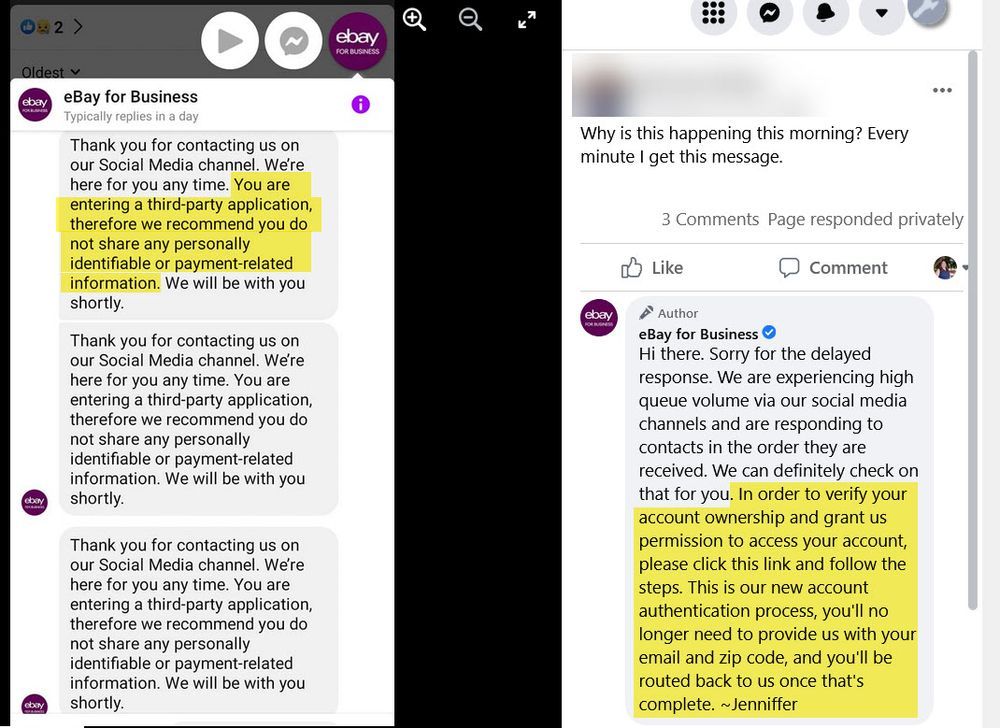 Now it appears this new verification system is also rolling out to eBay's Twitter support channel, but despite having 3 months of testing on Facebook to iron out the kinks, it's still running into some problems.
One user said the verification link they were sent redirected to eBay.de where everything was in German and they couldn't understand anything on the page.
Another user said the request came to them in English, but they had security and privacy concerns because the "terms of service" doesn't actually link to any terms and the privacy policy link just leads in a loop, not to an actual privacy policy.
They rightly questioned why they should trust such a process with access to "act on their behalf on eBay."
I've heard similar complaints and concerns about the process on Facebook as well. From looking at the URLs for the links people are being asked to click through for the verification process, it appears eBay may be using Sprinklr to manage the social support customer experience.
It seems odd to me this all started with warnings about the risks of sharing personal info on 3rd party applications (Facebook and Twitter), but yet eBay is apparently using a different 3rd party to process, track, and manage these customer support contacts.
eBay says this new verification process is more secure for users, but many users are skeptical and don't seem to trust either eBay or the 3rd party cx tool they are using....and I can't say I blame them one bit.
---
Would you feel comfortable granting this kind of access to eBay Social Support to "act on your behalf"? Let us know in the comments below!
---