eBay Sneakers Hosts VIP Party For Top Star Members
eBay hosted an exclusive VIP event for Top Star members in Long Beach, CA featuring celebrity sneakerheads and social influencers.
LOS ANGELES--(BUSINESS WIRE)--LiveOne (Nasdaq: LVO), an award-winning, creator-first, music, entertainment and technology platform, announced today that it partnered with eBay (Nasdaq: EBAY), a global commerce leader that connects millions of buyers and sellers around the world, to produce and market the exclusive eBay Top Star VIP red carpet event that merged together sneakers, pop culture, style and music. The star-studded event for eBay's invite-only loyalty sneaker community members, celebrity sneakerheads and social influencers took place in Long Beach, CA on Saturday, November 19, 2022, and featured a Zack Bia DJ set and performances by Jeremih, DJ Five and Chase B.



Joining Top Star's exclusive members were talent and social influencers Paris Texas, Nessa Barret, Kalan.FrFr, Faze Banks, Austin Millz, Ekkstacy, Garzi, Rosecrans Vic, Ryan Silverstein, Molly Moore, Dexter The Creator, Money Jezus, Jeff Hamilton, Toygami, Marlo The Barbarian, Joseph Clarke, Dan Rue, Feyi Ekisola, Brennen Bryant, Emoni Jackson and more.



Upon entering the four-hour event featuring an eBay Top Star blue carpet, the 500+ guests were welcomed by an overhead sneaker sky. A drop ceiling of hanging sneakers surrounded by fresh lush greenery took guests inside eBay Top Star's first official experience for its members.



Inside the exclusive event, guests had the opportunity to transport themselves into the world of eBay Top Star by entering eBay Top Star Infinity – a large-scale immersive shoebox. The highly photographable infinity room created a one-of-a-kind elevated experience, complete with a coveted collection of eBay-authenticated sneakers, floating through infinity. Members were also treated to tables and bars adorned with custom-made ceramic sneakers filled with an array of succulents and cactus arrangements, and cocktails inspired by iconic sneaker colorways. Creative, activations and VIP experiences produced by creative agency Bonus Track, a division of Pomp & Circumstance PR.



Additionally, LiveOne's custom merchandising and licensing division created co-branded eBay Top Star and ChaCha The Wave merchandise giveaways.
---
The Top Star program rolled out in 2021 as an exclusive loyalty program for sneakerheads and recently eBay upped the ante to join the club, now requiring a minimum of $1500 in sneaker purchases every 90 days to maintain membership.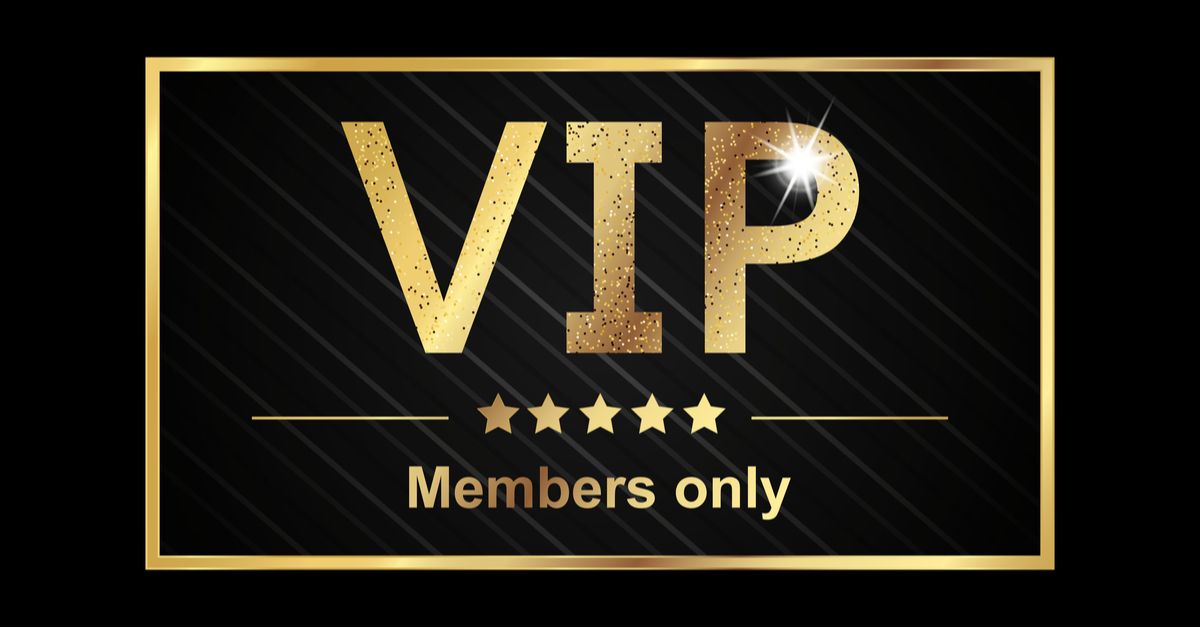 Existing Top Star members were sent the following email last month: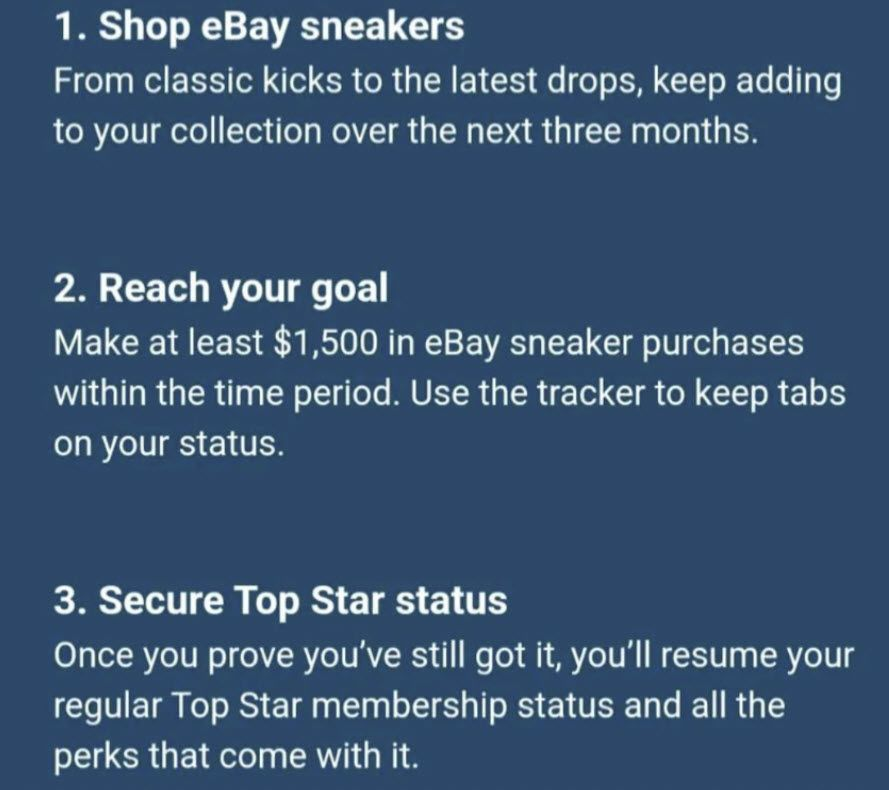 CEO Jamie Iannone has said a big part of his focus vertical strategy is to bring enthusiasts buyers to the platform in one category and in theory they will then spend more in other categories across the platform as well.
Ironically, by turning Top Star into a pay to play program with a fairly high minimum spend, eBay may in fact be sabotaging that cross category strategy.
If enthusiast sneakerheads know have to dedicate a certain dollar amount to sneaker purchases just to keep Top Star perks, that's more likely to consolidate spend to that category rather not spread the wealth across the marketplace.
And speaking of spreading the wealth, the new of the fancy catered party for 500+ didn't set too well with other sellers who are wondering what if anything eBay plans to do to drive traffic to benefit the whole site this holiday season.
So, as some here know, I've been asking devon@ebay to ask the Marketing Team what plans they have for Holiday Marketing...so far, unfortunately, the Marketing Team has not responded to devon's repeated requests, which, I confess, strikes me as an odd way to demonstrate ebay's passion for seller engagement.



But that isn't to say ebay has not been spending any money on marketing! No indeed! If your Holiday Wish is to step inside a "giant immersive shoe box" ebay has got you covered....read on, my friends, to see what ebay is doing to boost our sales this Quarter!...



...Now, maybe this wasn't the Marketing Team...maybe this was ebay's Top Star team, which seems to have its own marketing budget? Well, who knows? All I can say is, this Thanksgiving, I know I'll be thankful for ebay's marketing efforts, which undoubtedly will help us all as we deal with this challenging economic environment!
---
What do you think of eBay's Top Star program? Should eBay be spending more money on sitewide marketing and less on special vertical focus events? Let us know in the comments below!
---