eBay Shipping Label No Services Available Errors
UPDATE 6-6-22
This glitch appears to be back with multiple reports across the eBay community today of the "no service available" error.
We purchased a few USPS shipping labels through eBay 20 minutes ago but all of a sudden we can't. We've tried two different orders, from two different PCs, on two different browsers. (So it is not a cache, browser, or machine issue.)



When we click on Purchase Shipping Label next to the item in the Orders Awaiting Shipment view, it pulls up the Ship Your Order page but, where all the shipping options should be, it now says "No services available."



There doesn't appear to be anything special about the shipments. They are both continental US shipments via First Class service. (Under 1lb.) We were able to process two First Class shipments earlier, so something has changed in the last 20 minutes...
Today I'm trying to buy labels and all it keeps telling me is "No services available" with no shipping option for me to actually purchase a label. After a few page refreshes I got it to work but then it said the purchase of the label couldn't be completed. And it isn't just one transaction either - I'm getting this for multiple sales.



I'M TIRED OF HAVING THESE KINDS OF PROBLEMS ON A MONTHLY BASIS when I'm trying to get products shipped out or trying to communicate with buyers! This is so beyond unacceptable for a company this size to have so many major technical problems this frequently.



Once again, the eBay System Status page shows no outages or disruptions to Shipping, despite their clearly being an issue reported.
I'll update as more information becomes available - in the meantime sellers may want to seek alternate methods of printing labels to avoid any late shipment marks on their accounts.
Apparently the same error is also happening on Etsy.
I have no idea why, but when I try to purchase etsy labels it said "no delivery services available" then after a few minutes I entered in information and it gave me all the usual options but then when I tried to purchase the label I got an error that it failed.
---
Sellers are reporting receiving error messages when trying to print shipping labels.
Anybody else receiving an error when trying to run postage?

"Sorry, we couldn't find a delivery service for this order.

Error getting quotes from server."
Can't print and purchase shipping labels. This is the message I get:

No services available
A few sellers are reporting receiving the error earlier today, then having the ability to print labels come back for a while and then go back down so it appears this may be an ongoing intermittent issue today.
The eBay System Status page is showing no disruptions or outages, but that's not unusual - it very rarely updates even when major technical problems are reported on the eBay community or across social media.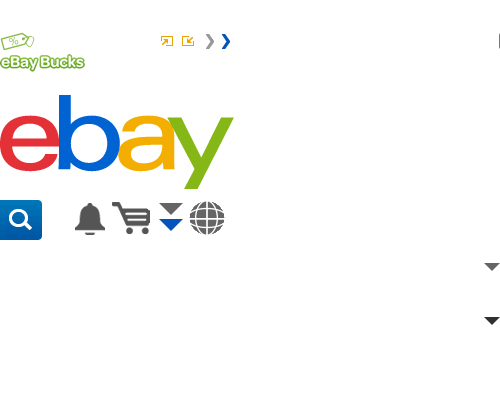 ---