eBay Sellers Frustrated By Maintenance, Outages For Express Payout To Debit Card
eBay sellers are frustrated with frequent maintenance and outages preventing them from using the instant payout to a debit card option for Managed Payments.
The express on demand payout option was introduced in June 2022, allowing sellers to request an "immediate" (within 30 minutes) payout of available funds to a linked debit card for a 1.5% fee.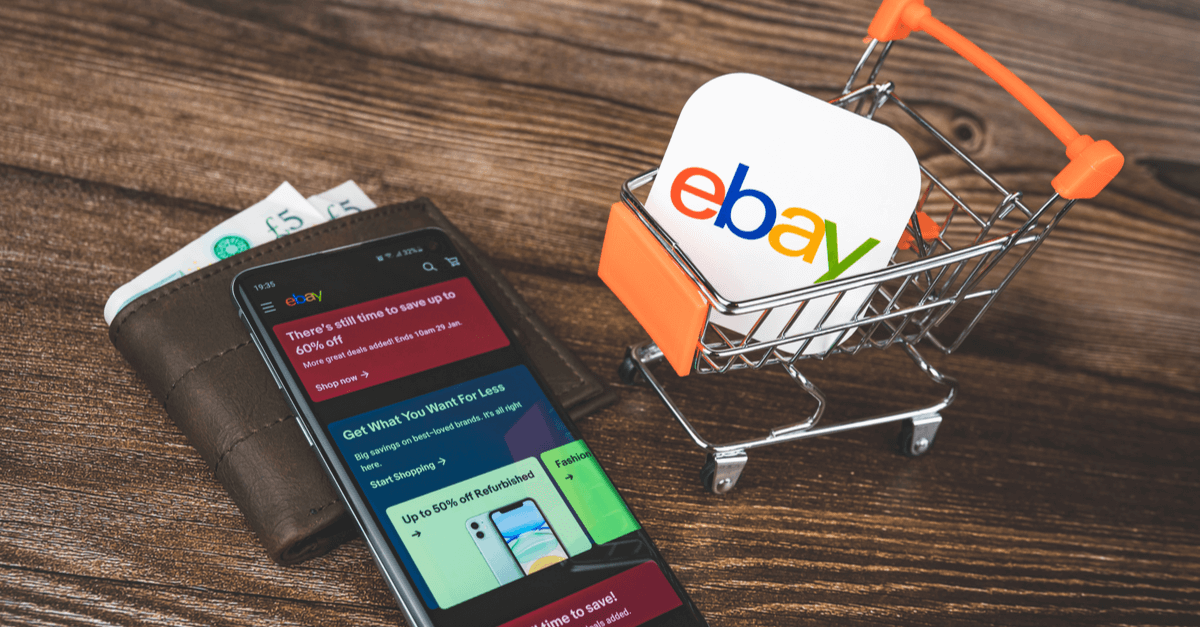 There have been occasional problems with the feature since the initial rollout, but reports of frequent maintenance and outages have grown in the last couple of months.
I read that on demand payments are unavailable due to maintenance. Does anyone know when this will be resolved?
Any idea when the On-Demand payout maintenance will be completed? Very inconvenient eBay. eBay system status shows everything is working well. I'd hardly say it's working well when the most used option for payouts is down without any notice to sellers.
"On-demand payout requests to debit cards will be unavailable due to scheduled maintenance. We apologize for the inconvenience." - eBay



Isn't it convenient that they choose to make the system unavailable at the exact same time funds would be available for withdrawal for many sellers???



The first time this happened I was not happy...This time, I'm FURIOUS! !!



I'm actually filing a complaint with CFPB (Consumer Financial Protection Bureau, a U.S. government agency dedicated to making sure you are treated fairly by banks, lenders and other financial institutions)



eBay can schedule maintenance at any other time (Like 2,3,4AM) and NOT at the exact time funds would be made available for withdrawl. It's NOT RIGHT, it's NOT FAIR, and they need to have some BASIC respect for sellers which they continue to demonstarate that they do not!



I invite others to also consider filing a complaint, and ask the agency to investigate any unfair, or potentially illeagle practices. CFPB dot gov



Just because they do it, doesn't make it legal!
My instant payout has not worked for months. It had been working since they first started with it but then it just stopped. It always is greyed out. I have my account set for On Demand withdrawals..
Express Payments on Demand are unavailable due to system maintenance which is fine, but Why do they do this maintenance at midnight just when funds would be available, and WHY wouldn't they announce this ahead of time?



It's just one of those D* ck moves that REALLY makes me hate this platform.



OF COURSE, I can send to my bank in 1-3 days, but I actually need the funds now, and this crap REALLY shouldn't happen.



If eBay were human beings, they would do this maintenance at 4AM LIKE EVERY OTHER COMPANY DOES and not at the exact time the funds would be made available.



I may file a consumer complaint about this because this is really unethical and terrible business!!



This company goes out of their way to keep people from getting their money in the endless ways they attack the available funds, and make this whole process nearly unbearable.



I don't care what anybody says, the way this company does things is ridiculus, and there really needs to be regulatory oversight as I believe their practices are totally unethical at the very least.
My express payouts has not been available since last week. eBay says they are aware and are trying to fix it but it seems it's only me. Is anyone else having this problem.
I had a sale (yes folks, I actually had a sale) October 9th. Shipped it yesterday as Monday was a holiday. I requested a express payout and was charged $1.03 for the transaction fee at 7:45AM. Usually I receive the payment in my account in a few minutes. It's 10:32AM CST and still no payout.



Don't feel I should be charged for something that appears to not be working. Anyone experiencing this? I did contact Facebook for business, but no reply as of yet. These incessant malfunctions are getting ridiculous.
---
Have you experienced problems with availability of eBay Express On Demand Payout to a debit card? Let us know in the comments below!
---