eBay Sellers Annoyed By Push For Spendable Funds
eBay introduced Spendable Funds earlier this year to allow sellers to use sales proceeds to make purchases on the platform.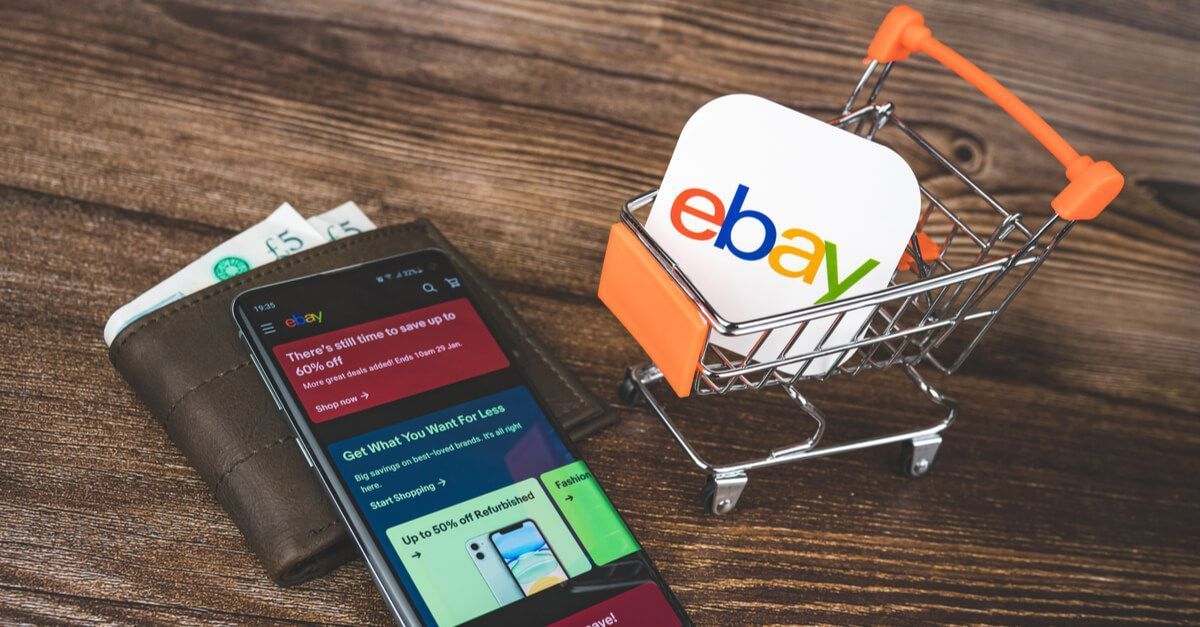 It's a feature that sellers had asked for to replace the ease of use for spending sales proceeds they had previously had with PayPal, but now that it's finally here, many sellers are saying it's too little too late, does not offer enough incentive to enroll, and eBay's advertising of the program in Seller Hub is heavy handed.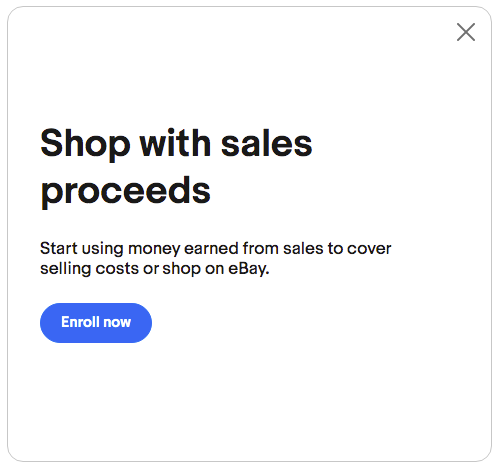 I can't get rid of the idiotic ads that bump my Overview frames over one because Ebay is pushing an ad to enroll in using your seller funds to buy items. You close it, but every time you come back to the page it loads again!!!!!



Its not like the 17th time I see it, I will finally enroll.



STOP DOING THIS EBAY!!!! its harassment, not helpful!



Put it as a message tag in the announcements, don't mess up my entire Seller Overview page!
Yeah it's getting very annoying. I even tried to opt-in a few times just to get rid of it but I keep getting an error message.
you mean you don't want to give ebay ALL your money by shopping???



yeah, that little X on that module, press it all day long, goes away just to keep appearing again when you go back to overview page.
How long would eBay executives put up with people changing their format for reports? Not long and one would expect a person to be fired after having to change it back more than once. This just shows how inconsiderate eBay is of their sellers.
eBay is getting desperate for buyers. They have done a great job at pissing every one off, from buyers to sellers. Now, the tide is turning. The stimulus money is gone. People are just not buying much, with the exception of buying stuff that is really needed, like food, and paying the bills.
Whats annoying about it is you've clicked it once to decline it, amd it goes away. But every time you come back to the page they ask again. And again. And again. Like somehow you are going to be interested in it, you've said no, but its being shoved down your throat and messing up your seller hub overview page.
I wish I could opt out of this ad. I only purchase using a credit card which pays me cash back. Why would I give up that discount?



Then these same sales funds are transferred into an interest-bearing savings account. It may be only pennies on the dollar per transaction, but over a year it adds up.



I absolutely have no use for this.



Maybe if eBay would add a 5%-10% purchase discount I might use my sales funds on eBay...
I keep deleting it from my Sellers Hub Overview page, and have also tried moving it to last, but it keeps coming back like a bad rash. It is starting to get annoying. Maybe they could just put it in eBay Messages instead?
---
What do you think of eBay Spendable Funds? Let us know in the comments below!
---