Has eBay Changed Policy For Returns In Managed Payments?
UPDATE 11-11-21
More sellers are reporting not having holds on funds for return requests, but eBay is still staying tight lipped on any criteria or policy changes.
Details: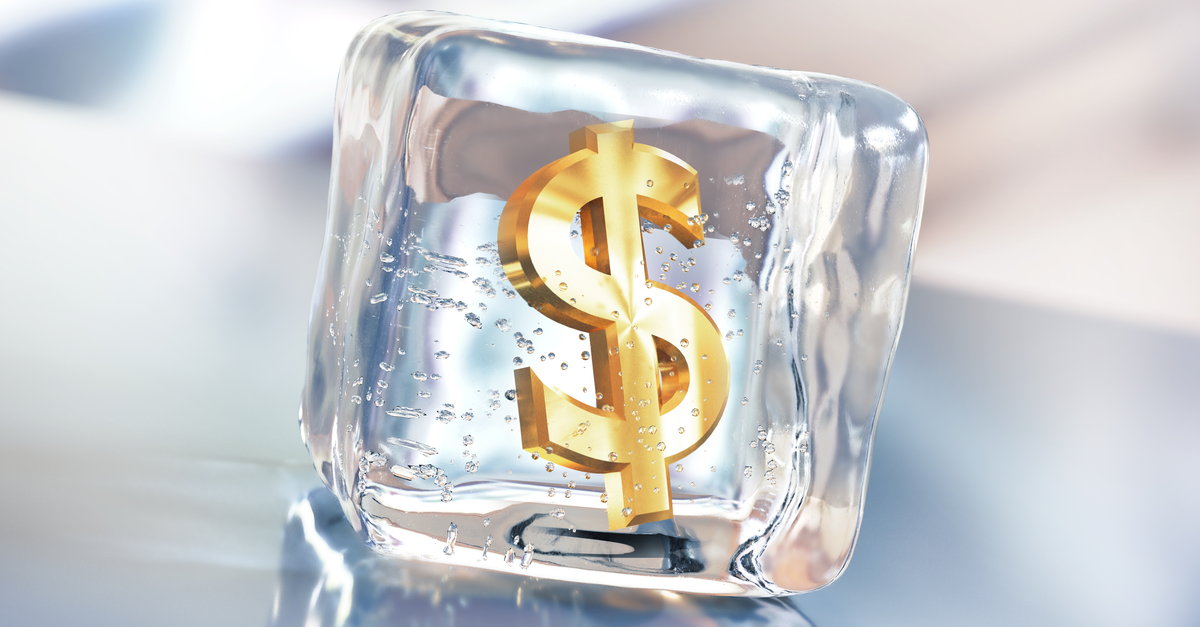 ---
One of the biggest adjustments for some sellers in Managed Payments has been the way eBay treats return requests, but that may be changing.
Many sellers were confused and upset to find that Managed Payments, eBay put a hold on funds for every return request or case at the time it is opened - even buyer's remorse returns.
The held funds were deducted from the Available Balance of current sales, which could negatively impact cashflow, as this seller pointed out in the eBay community.
The other confusing part of this policy was that once the return was received and the seller processed the refund, the refund was not taken out of the already held funds -instead it was taken immediately from Available Balance, with the held funds being released back to the seller in 1-2 business days.
This created a situation where eBay was effectively "double dipping" for 24-48 hours, delaying sellers' access to funds even further and complicating bookkeeping as well.
Many sellers saw this policy as a huge step backward from the service they received from PayPal.  While PayPal does also reserve the right to hold funds when disputes arise, many sellers benefited from PayPal 's Funds Now program which allowed established sellers in good standing to avoid such holds in most cases.
Funds Now is a benefit provided to select sellers that prevents holds or delays in getting your money from sales—even during a dispute or when they're requested by marketplaces (rare exceptions apply).

With Funds Now, you'll experience significantly fewer delays in the availability of your money, even if there're ongoing disputes being resolved. It's our commitment to help you get your money faster and make sure that nothing gets in your way when you get paid.

A few basic criteria to be eligible for Funds Now include having the following:

An account with PayPal for more than 12 months

Strong selling record (e.g., number of successful transactions in the last 12 months, low incidence of claims or disputes)

Legal and ethical business model (i.e., sell products and services that abide by the law and align to our values of integrity and trust)
eBay built no such consideration for established, trusted sellers into their Managed Payments policies, which many long time sellers felt was unnecessarily punitive and didn't respect their many years of positive performance on the platform.
---
I have reason to believe this policy may be changing, and it could be good news for sellers!
This seller says eBay told him they did not hold funds on this return.

I'm aware of at least one other larger seller that has recently noted eBay has stopped holding funds, at least on remorse returns.
It's not clear yet if this is only applying to larger sellers or if there is any special criteria like with the PayPal Funds Now program.
What changed?
There has been no official announcement from eBay specifically about a change in their hold policy for return requests that I have seen.
However, based on the timing of these reports, I suspect it may be related to eBay's recent changes to invoicing and how sellers in Managed Payments are billed for fees.
The full announcement can be found here but here's the most relevant part:
Beginning in late March, all of your eBay selling fees and expenses, including those that may be invoiced, will be collected from your earnings. If your earnings are not sufficient to cover these amounts, we will charge your payment method on file (debit or credit card, and/or linked bank account).

Examples of eBay selling fees include but are not limited to: insertion fees, Promoted Listings, listing upgrades, and Store subscription fees.

You may find information on fees and expenses via the reports functionality in the Reports section in Seller Hub.

Eventually, you will no longer receive a monthly billing invoice, but depending on your monthly invoice date, you may continue to receive invoices for both March and April. You must still pay any outstanding amounts that are reflected on billing invoices that you receive during this time. Charges will not be duplicated.>
With eBay now deducting all fees and expenses upfront from a seller's Available Balance, it might also make sense that they would want to have as much of that balance available to pay fees as possible at any given time - thus reducing the likelihood of having to wait for more sales to come in to cover fees or wait 14 days before recovering any balance owed by charging the payment method on file.
Decreasing the instances of funds being put "on hold" would be one easy way for eBay to ensure there is enough available balance to cover fees as quickly as possible.  If that is the case, sellers will certainly be breathing a sigh of relief as well.
Again, this is all conjecture at this point, but I'll be keeping on eye on this one and will update as more information becomes available.
Given the negative reaction to the hold policy from many sellers, I would think eBay would be wanting to shout it  from the roof tops if they have reversed course here, but my experience has been that they are typically very tight lipped about anything related to Managed Payments.
Let me know in the comments below if you are an eBay seller and are still seeing holds placed on funds for remorse return requests!
---
---