eBay Loosens Holds On Funds For Returns & Claims
Back in April I started seeing a few reports bubbling up from sellers who had noticed a change in how eBay was handling their funds on return requests and claims.
At the time, it was only a very few sellers involved and we were never able to get a definitive answer from eBay about a change in policy.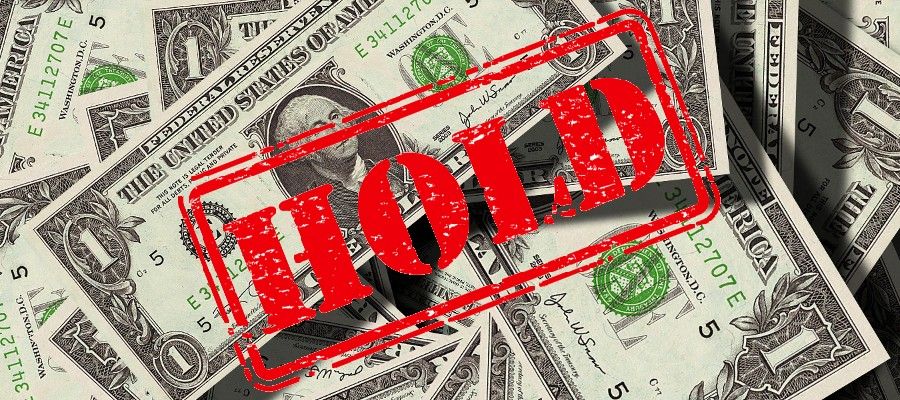 ---
Previously in Managed Payments, money to cover the refund amount was immediately put on hold for most sellers the moment a case or return request was opened, even if it was a remorse return.
That can really put a crimp in a seller's cash flow as the funds could be held for over 30 days while the return process waits to time out, even if the buyer ultimately never ends up sending anything back!
Now it seems even more sellers are noticing an easing of the hold policy, though unfortunately it is still not clear exactly what criteria is being used to determine when funds will be held or not.
I've currently got two pending returns, neither have the funds on hold like usually done. Of course one return is bogus I lost money on paying to ship back because the zero feedback buyer can't be bothered to press two buttons I sent instructions on how to reset and claims it doesn't work and won't even acknowledge attempts at resetting it, even though it passes all it's own self test. The other is a cpu they ordered the wrong socket for and after they discovered they have to pay return shipping for remorse returns, no longer responds to messages or takes action on the return so it's probably going to be open for months.



Am I to expect what everyone seems to be experiencing where they ask for a credit card to return the funds even though I'm on managed payments and they pull funds at will? Why not put funds for either on hold with a separate notification like all the others?
Someone filed a false SNAD on me a couple days ago and eBay did not put the funds on hold. That's the first time eBay hasn't held the funds. It was under $100 - not sure if that's relevant, but throwing it out there in case it is.
We had 1 in early October and they did not "hold" the monies. It was only $28, but I thought it was really off it was not held.



I would prefer it this way. As a Seller, I can certainly manage this process with a Buyer and I think we should be able to do so. If it is a high dollar amount, am guessing they still hold it? Wonder what the threshold is?
Whatever the new policy is, it's clearly not applying to all sellers.
Interesting. I had a $20 remorse return that was put on hold in October. I was expecting the hold, though...
I attempted to get answers from community staff, asking if there had been a change in policy or if this was possibly another limited test, like the recent tests with immediate pay on offers or requiring pictures for returns.
There's no test going on that we're aware of...



...I can link you to this post about funds holds @valueaddedresource and let you know that there are different factors we're looking at when deciding to place the hold. As for your request for specific criteria, it's considered proprietary, so I won't be able to go into details with you here.



They gave the info I've shared as a general guideline for dispute/claim holds and wanted to impress the fact that everything is done in an effort to keep our members safe.
That answer caused some confusion because according to the policies Velvet pointed to, funds should be held in situations where some sellers are now not seeing any holds.
Based on that, the funds for my SNAD should have been held. I guess we all need to operate under the assumption that our funds will be held ... unless we meet the hidden-by-security-measures criteria to qualify for a hold-free situation.



If it becomes a regular situation where my funds aren't held then I can live with not knowing the criteria.
There were also concerns expressed about the the lack of transparency on the issue.
So it is not a glitch?



Thru some proprietary criteria it is determined if the "hold" will apply?



Woo boy......



For those who get a hold, they might not like this answer.
The "criteria" should be transparent and the same for everyone.



Just adds a layer of distrust, confusion.....no need for that.
---
As of now it's still a mystery - it's clear more sellers are seeing an easing of holds on funds  when it comes to returns and claims, but it's also clear that isn't being applied consistently in any manner that sellers can figure out for themselves.
eBay continues to be tightlipped and apparently hesitant to acknowledge any change, presumably preferring to keep the policy "flexible" and avoid being pinned down on any specific criteria or requirements.
Are you still having funds held on returns? Let us know in the comments below!
---