eBay Removes Link To Sold History On Item Pages
UPDATE 3-5-23
A temporary work around has been discovered that will allow buyers and sellers to view the item history page - it just takes several more steps than it used to. 🤦‍♀
For now at least, the previous URL structure still works, it's just not linked to from the listing page any more.
If you use the URL https://www.ebay.com/bin/purchaseHistory?item=xxxxx and replace the xs with the specific item number of the listing you want to view, you can still access the sold history.
You can find the item number in the URL of the listing page or in the description.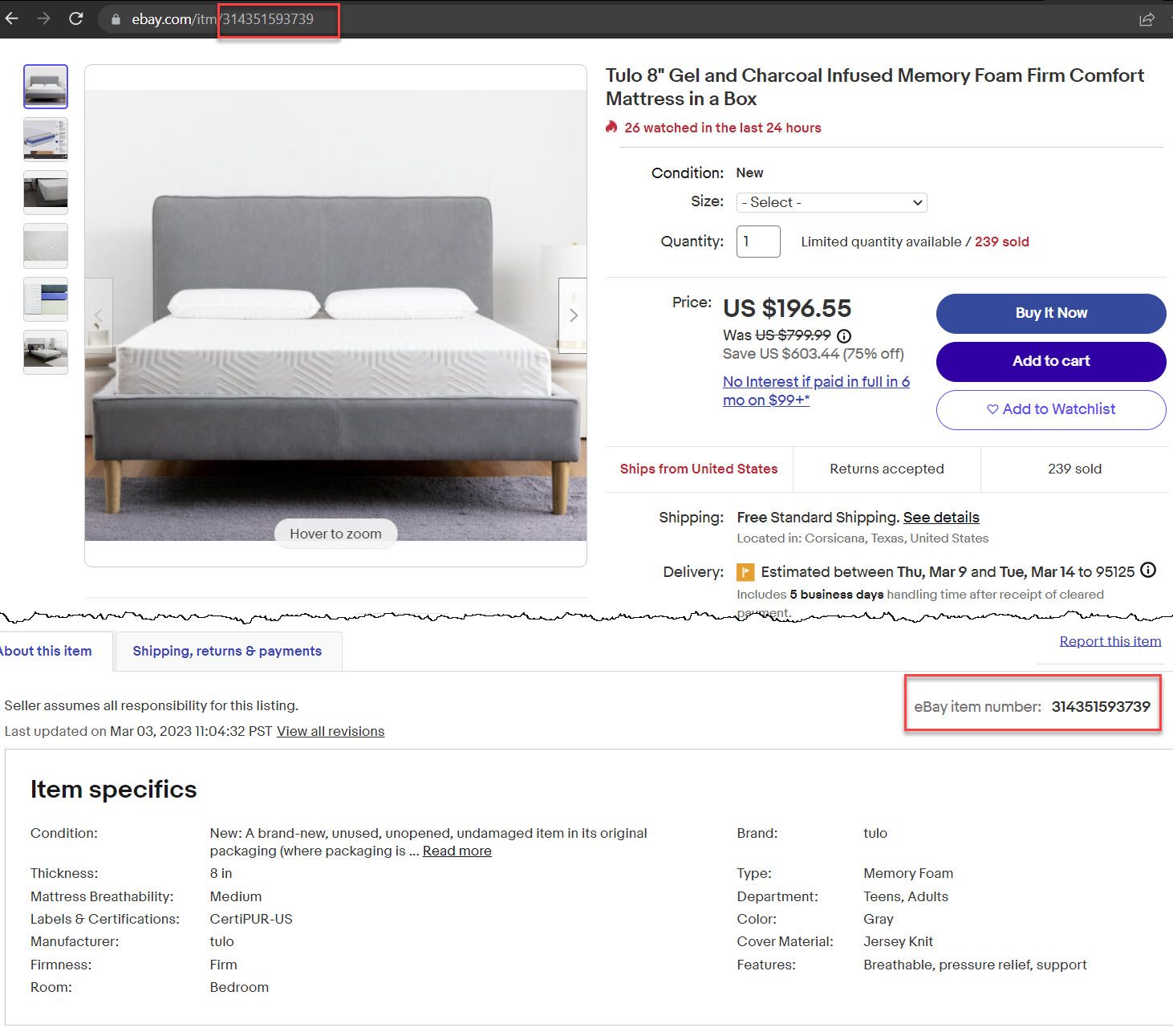 ---
UPDATE: 3-2-23
Sellers have confirmed support is telling them in regard to this issue "the site is working as intended."
I just spoke with eBay for Business on Facebook, and they confirmed this ticket exists. BUT, they told me: "our IT team did send us an update through that ALERT on this yesterday. The site is working as designed at this point. It is not a tech issue. We are encouraging sellers to use Terapeak to do research on competitor's sold inventory."



Unfortunately, Terapeak doesn't let you see how many items were purchased in each sale, and doesn't let you see dates. This information can be very important to sellers, especially when trying to figure out on a potential new product how often people buy multiples and you'd save yourself on free shipping.



Anyone else who cares about this change, I'd recommend you reach out to eBay in some way and let your voice be heard that you want it changed back!
Unfortunately Terapeak has a lot of drawbacks and limitations for sellers and that does nothing to address the point that buyers often used this information to see if they are really getting a good deal on supposed "discounts".
As VAR reader UIG564 points out in the comments below, this could end up costing eBay some big money.
I am mostly going to ignore the eBay "sales" from now on. Previously I would check the past prices to see if the discount was actually good. I'm not going to waste time trawling around the internet just to work out what a normal price for a particular item is.



I have also put on-hold an almost 3-figure cost item purchase that I was going to make, because I can't see what people were paying. I don't want to pay over the odds.



Another strange move by eBay. I wonder why...
At a time when eBay just reported the 7th straight quarter in a row where they've lost active buyers and buyer numbers have fallen below 2018 levels...maybe it's not such a great idea to alienate the buyer base this way?
---
Eagle-eyed sellers noticed yet another change to eBay listing page and are once again wondering - is it an intentional change or a glitch?
This time eBay has removed the link to sold history on the item page.
Ebay has removed the ability to see sold history for all listings?



I noticed from this morning I was unable to click on the previously sold items of a listing which has multiple copies of the same item.



I often used this feature to see how often a product sells and how much it sold for during the time of its listing.



I went around to multiple listings to see if I could click on the sold quantity to find sale dates and the link is now gone!



Has this feature been removed for you as well?
I just noticed that I'm unable to click the "sold" number link of a fixed price listing all of a sudden. That number next to the quantity available. It's supposed to take me to a page showing the detailed sales history of that listing with quantity, time, and sometimes price of each sale. It doesn't seem to be a link at all now.



Is this a glitch or something that eBay is deciding to remove? It's the quickest way I can find out how often and we'll a listing of mine is selling.
Not only was the link to sold history helpful to sellers doing market research, it was also extremely helpful for buyers to be able to see if they really are getting discounts when sellers use falsely advertised strike through pricing to give the appearance of a sale - like when eBay advertised "up to 80% off" Black Friday deals.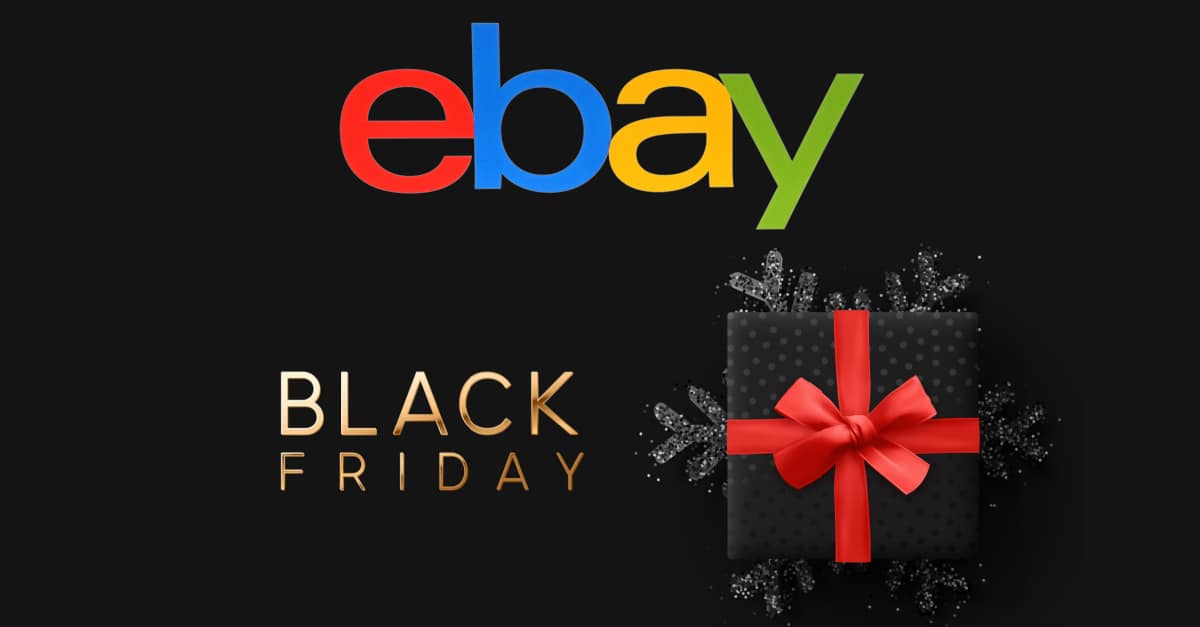 For example, diamond earrings supposedly worth $2,719.96 that were on sale for only $592.19 - a 78% savings!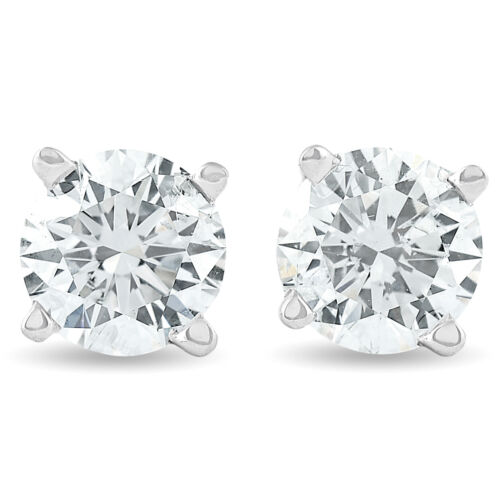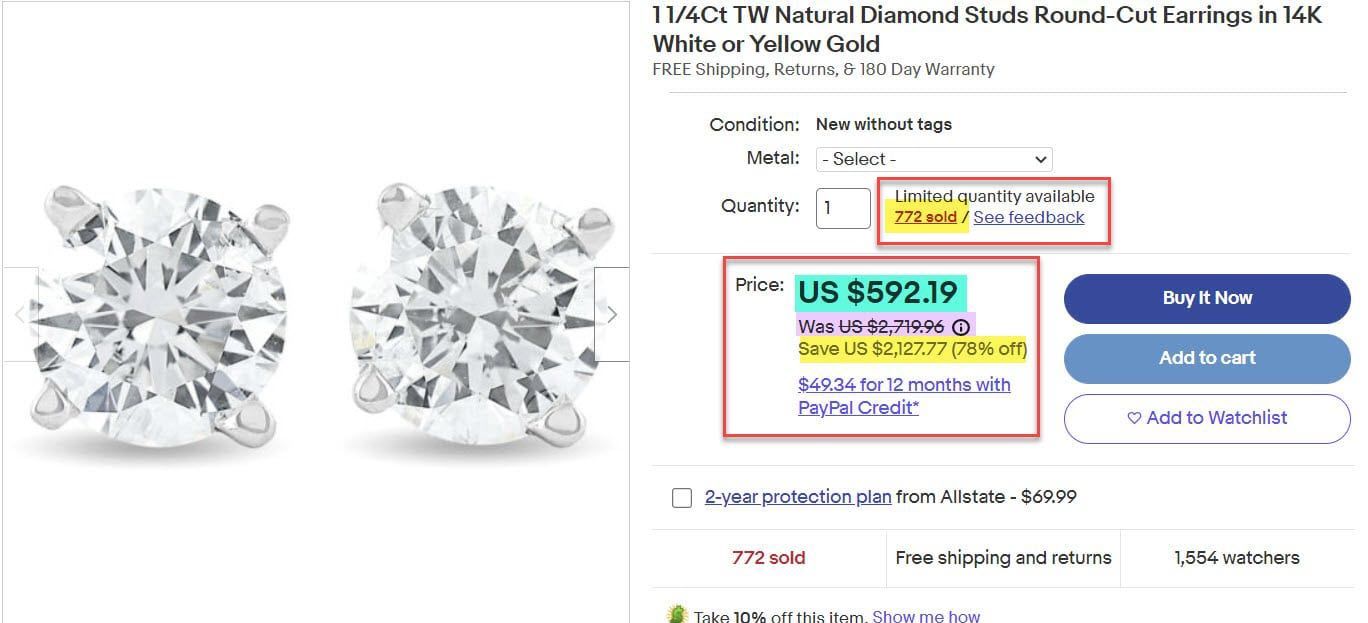 But by clicking the link for "xxx sold" you could see the highest they've ever been is $629.99 and you could have gotten them in July for $566.99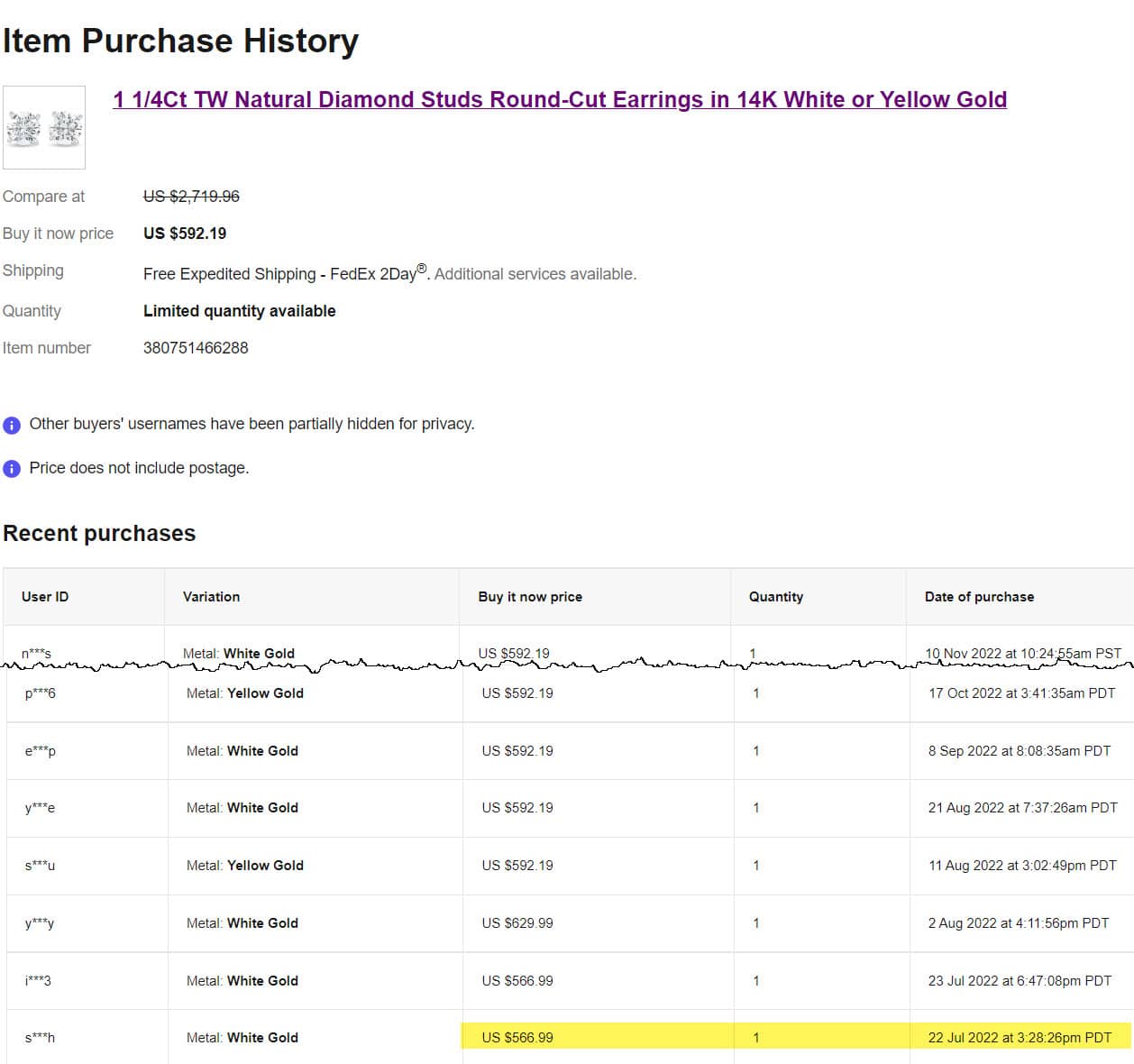 Now eBay is still showing the number sold in red text but importantly, it's no longer a link!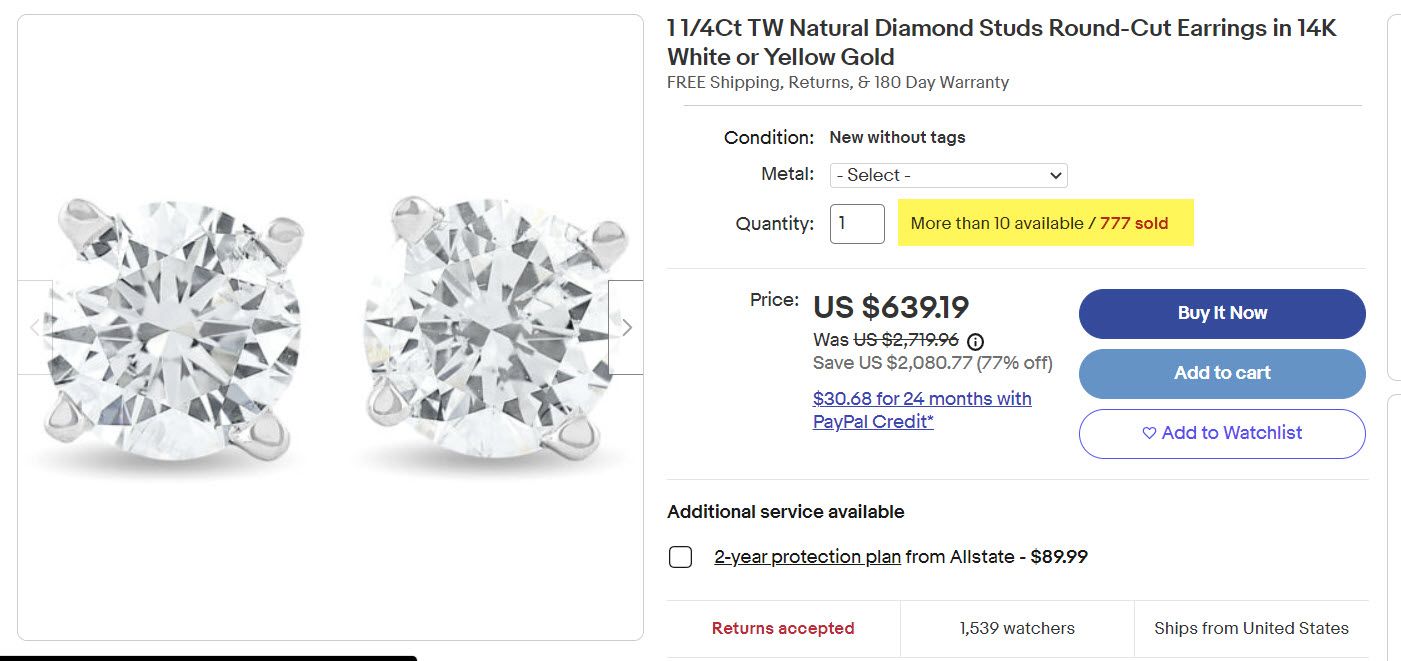 Removing that link from the listing page also removes a critical way for buyers to spot shady business practices like this.
---
One community member did chime in on that post and indicated it is a sitewide issue with a trouble ticket attached -
This is is sitewide issue that has an open ticket to be fixed under ALERT14495.
However, I have not seen that confirmed by eBay community reps and I don't see that alert listed in the Ongoing Technical Issues post.
---