Are eBay & QuickBooks Pulling Bait & Switch On Free Year Offer?
UPDATE 12-14-22
An eBay rep in today's community chat says the issue with seller's not receiving the year free offer is an open technical ticket and sellers should contact support to get the correct link - sounds to me to like someone got caught and is in CYA mode. 😂
What happened to the recent QuickBooks promotion offering some sellers a "free" year of QuickBooks?
There is an open alert for this issue (ALERT14308). I'd recommend anyone who received an invite on this promotion to get in touch with our customer service teams so that they can be given the proper link to get set up.
---
eBay sent a message to sellers on November 30 with an offer for a 1 year free subscription to QuickBooks Online, but the experience trying to claim the offer has left some sellers questioning if it was just a bait and switch.
The message said:
While supplies last



As one of our most-valued sellers, eBay is offering you a FREE one-year QuickBooks Online subscription on us*.



And now, your numbers are automatically pulled into your books
for you—saving time and preventing errors.



To claim your free subscription, click on 'Start now' to email us and we'll send your license code.**



*New subscribers only, offer valid until December 31, 2022.
**Offer is valid only from the email address to which the offer was sent.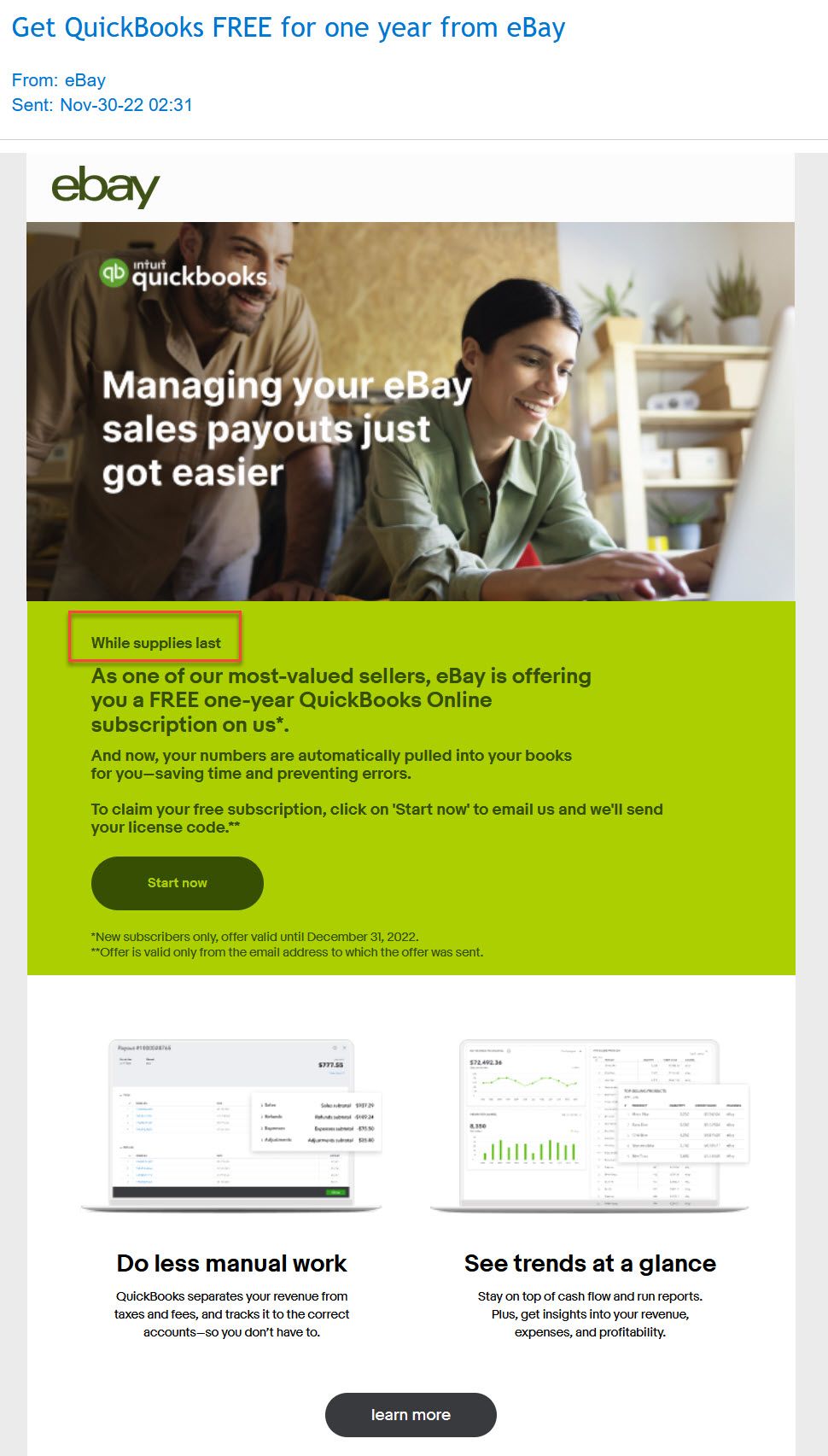 While it does clearly say "while supplies last", it does not say exactly how many free subscriptions they are giving away and sellers naturally expected that by replying within minutes of receiving the message there was a high likelihood of receiving the offer, since eBay and QuickBooks appeared to intend for the offer to run until December 31.
However, many report even though they sent the request for the license code within minutes, they either never received a response or received a response indicating there were no remaining supplies of the free year offer but don't worry - you can still use the 30% code eBay and QuickBooks have been offering for the last year!
The reply sellers received came from quickbooksinvitation@eBay.com, so eBay is definitely involved in the offer, not just QuickBooks, and said:
Dear Seller,
Thank you for your interest in a free year subscription to QuickBooks Online. Unfortunately, we are unable to grant you the free subscription code at this time due to availability of supplies. We encourage you to check out the 30% off for 12 months offer from Quickbooks Online and take advantage of the best in class software for your business.
---
QuickBooks parent company Intuit has a long history of sketchy business practices, especially in regard to their TurboTax software.
ProPublica has done excellent work documenting how Intuit tricks users into paying more than they should to file their income tax returns, which lead to an FTC investigation into the practice.
When eBay first announced their partnership with QuickBooks in February, I found conflicting pricing information on the sign up landing page that would have made the offer significantly less valuable.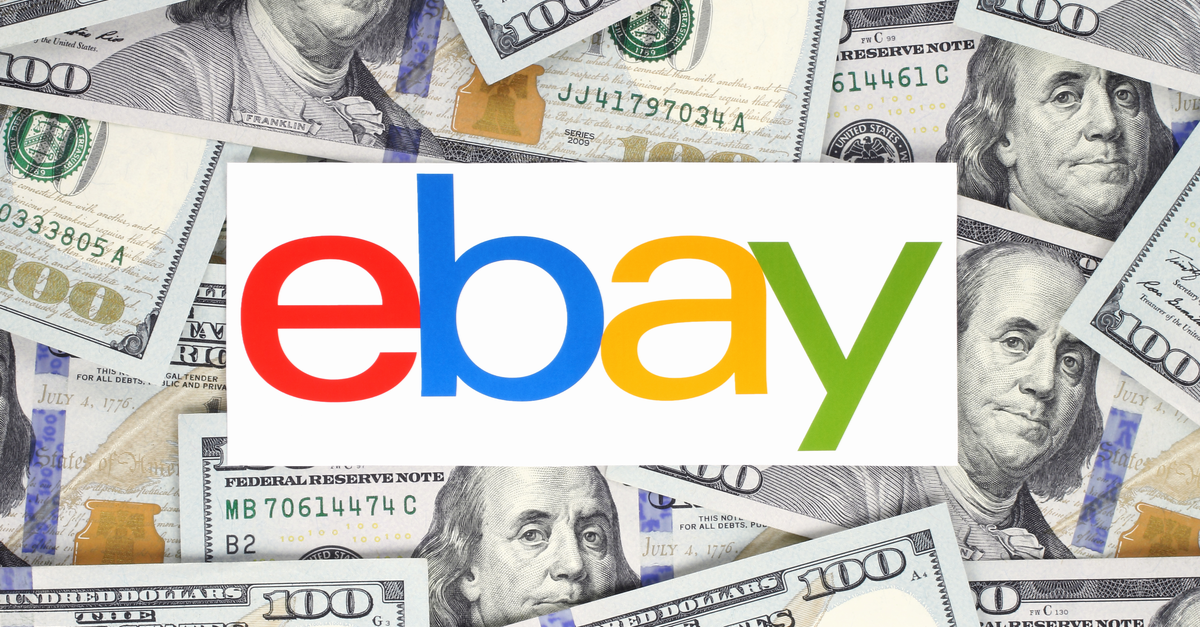 Several places indicated 30% off for 12 months*, but the fine print (hidden one click away at the very bottom of the page) said "30% off the monthly price for QuickBooks Online ("QBO") is for the first 6 months of service, starting from the date of enrollment, followed by the then-current monthly list price. Your account will automatically be charged on a monthly basis until you cancel."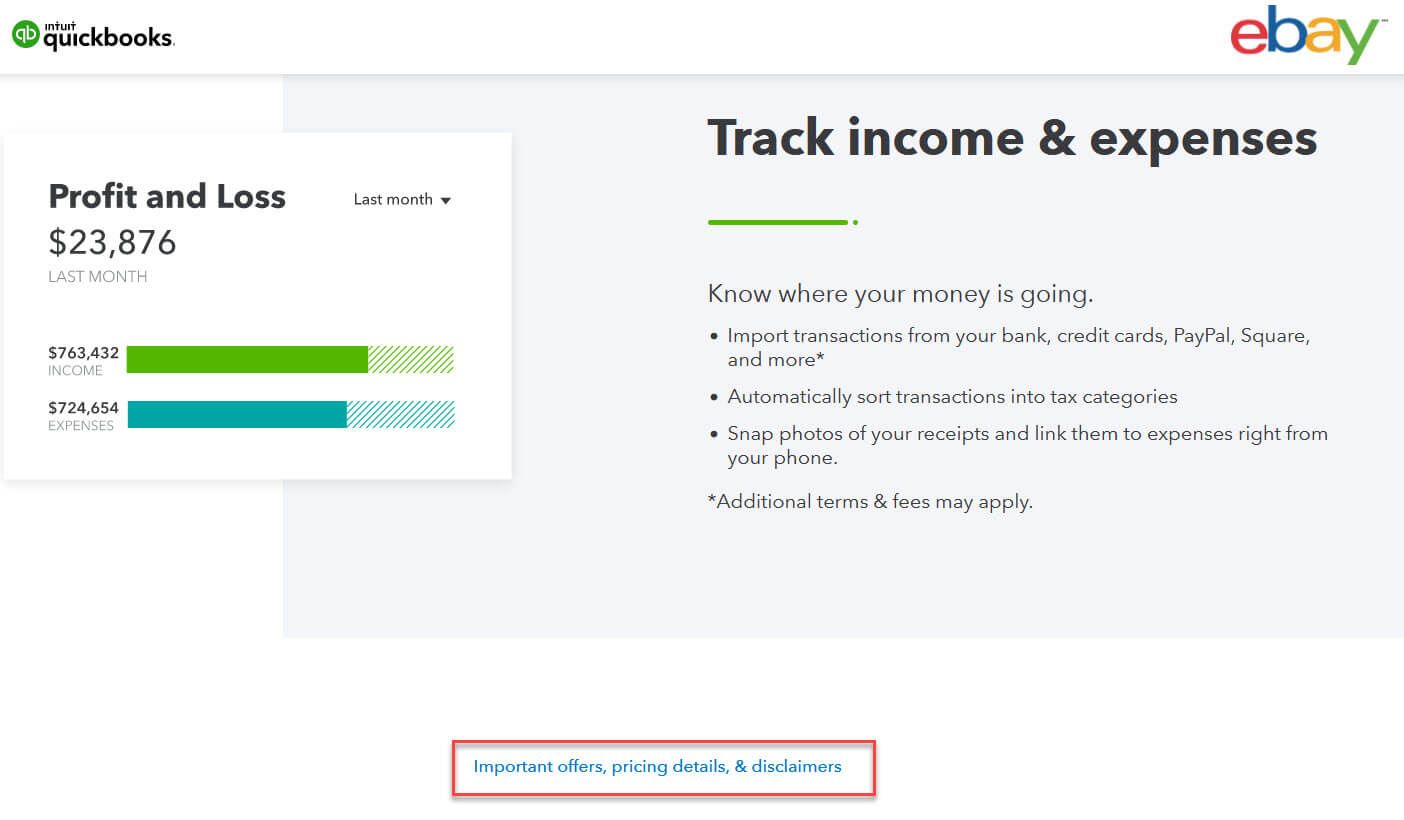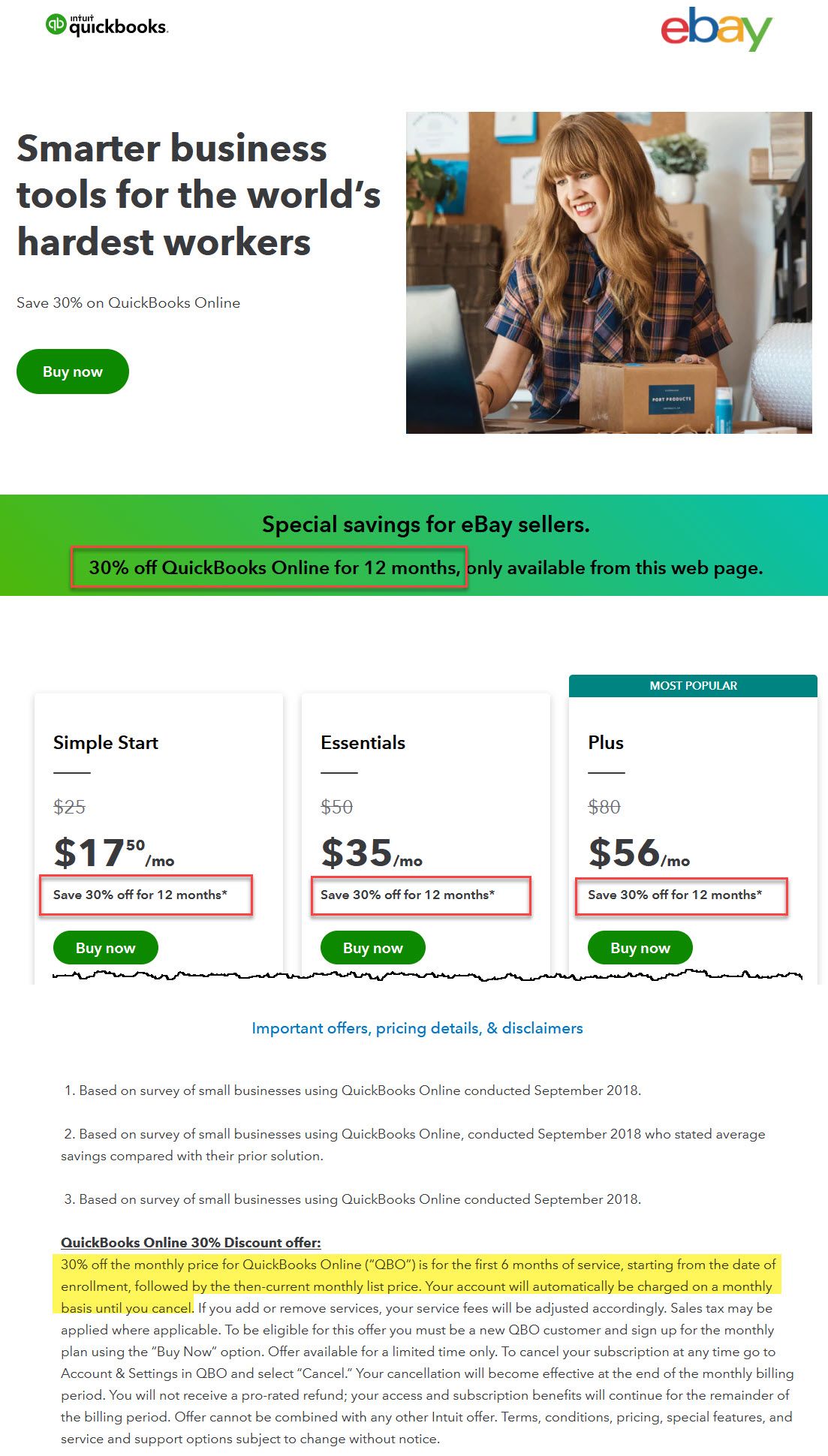 eBay and QuickBooks eventually corrected the misleading information, after a month of me hounding them about it.
Given what we've seen previously, it would not surprise me at all if eBay and Intuit cooked up this "limited quantity" free year offer simply to try to get more users to sign up with the 30% discount as a consolation prize.
And as one savvy seller on Reddit points out, if you sign up for a year now, it will conveniently expire just in time to trap you into renewing for another year to have full tax information for 2023.
---
Bottom line - Intuit has a reputation for terrible business practices and it's disappointing that eBay has gotten in bed with them. I highly recommend sellers find other bookkeeping program to suit their needs.
---