eBay Organic Views & Sales Reporting Broken Again
UPDATE 7-12-23
eBay has acknowledged there was an issue with organic impression reporting and claims the data will be accurate starting July 13.
I reached out to the Ads team to see what may have happened and I have the following insight to share:



"Organic impressions reporting from View Item is inaccurate for all sellers for July 7 to July 10. Starting July 13, all reporting data will be accurate."
---
Sellers are reporting that eBay organic views and sales have dramatically dropped again, reporting appears to be broken.
This seller had organic sales showing in the sales reports, but not in the advertising reports for the same day.
Has anyone else seen this issue starting on July 1, 2023? Zero organic sales for last 3 days under the PLS dashboard.






Reseller and Youtuber The Urban Picker has also reported a major drop in organic impressions and sales.
First my organic impressions are down 70%+ (for several days now) and today 14 hours into the day and have only 2 organic sales, with 51,000 items listed. Used to sell about 25-30 organic a day. Since the new promotion piggyback it dropped to about 15 organic sales a day. Now it's hitting 7, 8 and today only 2 so far. Something is up in the promoted/organic world that I have not figured out yet.



I called it in yesterday and the rep didn't even want to put a ticket in. I had to ask for a supervisor before he agreed to but said don't expect anything.



This stuff is getting worse instead of better.
Has anyone else noticed that their impression both organic and promoted has dropped?



Since 6th July, I can see a massive drop in my organic impressions (to 1/5 th) and a big drop in promoted (to a half nearly).



I have not changed anything on my listings and I have since talked to CS about this where they confirmed that my account is not restricted and there is nothing they can see that would be wrong on my account / listings.



Yet I can see this sharp drop. Can it be that they have changed how they show these data? or how they count it?



Anyone else see this drop in their traffic?
eBayUK sellers are also reporting drops in organic impressions and sales over the last week or so.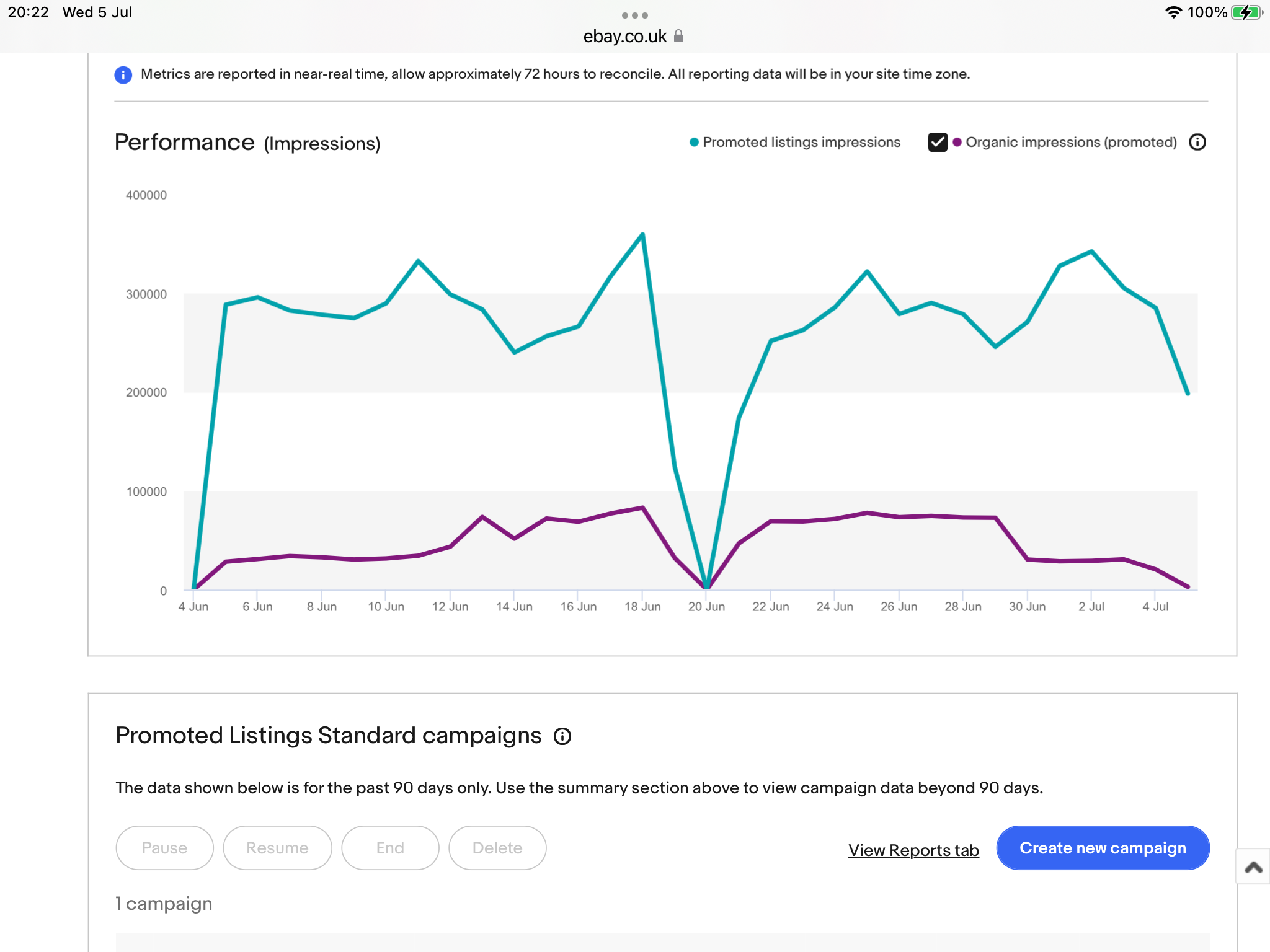 Can you please check if there is another problem with impressions? Another counting glitch? These stats can not be correct. Organic impressions promoted views down to under 3000 views today at time of writing. This time last week almost 73000 views. Please help.
Same on our business account. 22k on the 3rd of July dropped to 2k on the 5th, today will probably be similar,
Ours are the same, don't know what is going on............organic impressions 90% down from 3th July.
Same here, organic impressions averaged 250k per day for 14th to 30th June but have dropped down sharply to 200k, then 150k, then 100k, then 50k over the past 6 days.



Every one I know who does Ebay has the same issue, safe to say its most sellers?
There's definately something not right, we are showing as no organic sales at all since 5th July, yet when looking through the orders there are multiple sales which show as not being through promoted listings.
Same here ..... 20,000-30,000 organic every day for the past 90 days, then



05/07 - 10,844



06/07 - 7,495



Today - 3,512 so far
This isn't the first time these issues have cropped up - eBay admitted to a similar major malfunction most recently in April where organic view and impressions were not being reported correctly as well as other "anomalies".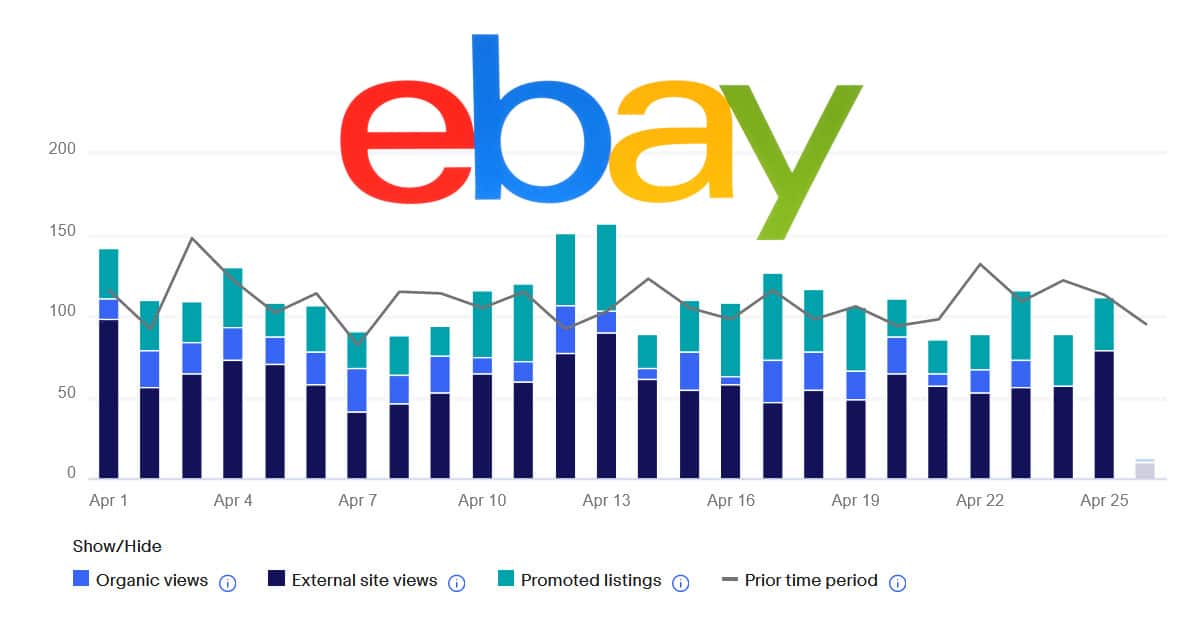 ---
Have you experienced a major drop in organic impressions, views, and sales on eBay or reports not accurate showing organic sales? Let us know in the comments below!
---