eBay Reports Not Showing Organic Views & Impressions
UPDATE 5-9-23
Despite eBay rushing to claim the issue is "fixed" and close this support ticket, sellers continue to report the issue is definitely not fixed.
One seller has even documented how the numbers reported for impressions and views continue to change - clearly indicating this data is being extrapolated by formulas and/or just completely made up by eBay.
One seller in the community hit the nail on the head about what these ongoing issues may mean for sellers far beyond the simple display of these reports.
Its quite obvious that if the data shown on these charts is extrapolated or a calculated estimate and not real time data then so is the data likely being fed into the search algorithm to calculate search placement. So at that point search placement is not based on anything a seller has control over.



Its also become very obvious that Organic impressions and clicks are tied to promoted Impressions and clicks. As if you turn off all add campaigns organic impressions decrease drastically.
eBay must get their heads out of the sand and provide real, transparent answers to questions about these issues if they truly desire to be the "trusted partner of choice" for sellers.
---
UPDATE 5-2-23
As expected, eBay has simply declared this issue is "fixed" with zero transparency and without addressing any of the very legitimate and pressing questions raised by sellers about how exactly these statistics are being "created" and displayed in the reports.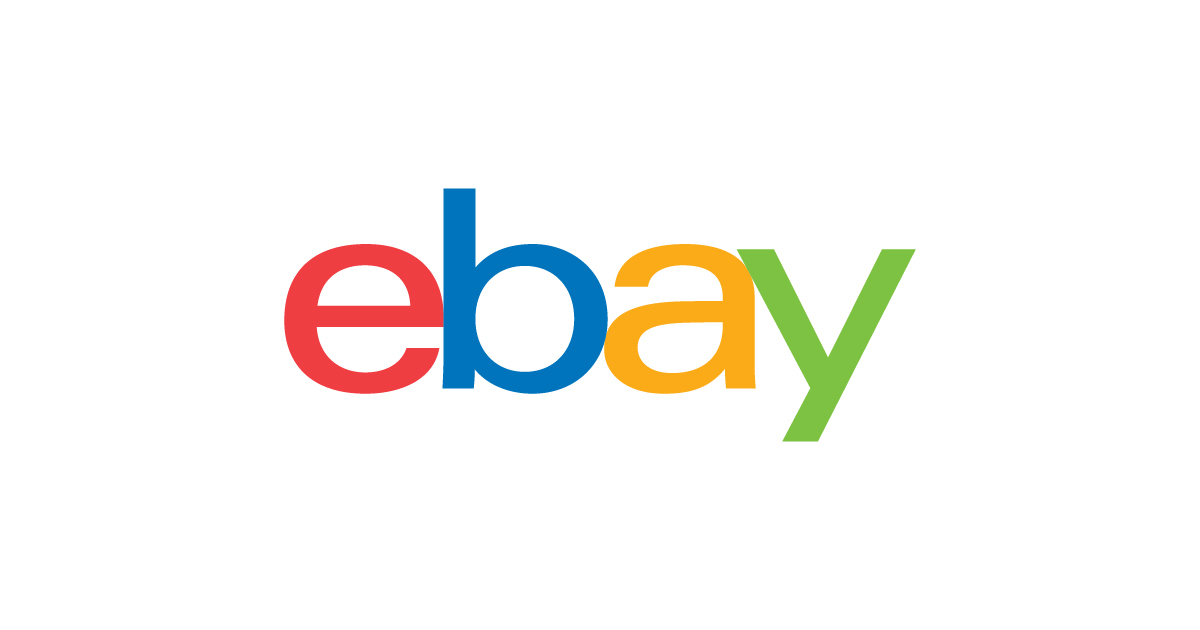 I wanted to provide an update that the issue with the impression numbers is now resolved. Please allow for 72 hours for your seller hub to update.



There was an issue with the information being later than normal reaching the graphs.
---
UPDATE 4-27-23
eBay has officially acknowledged the issue and posted an alert in the ongoing technical issues community post.
Sellers organic impressions have dropped significantly (April 27, 2023)

Reference ID: ALERT14635

Provide Member ID:

Provide Screenshot:
However, I have an interesting update as well from the seller who provided screenshots below.
Yesterday, this seller was shown on April 24 there were 0 organic views, 57 external, and 32 promoted.
Today eBay has "corrected" the report for April 24 and is now showing there were 9 organic, 46 external, and 32 promoted views.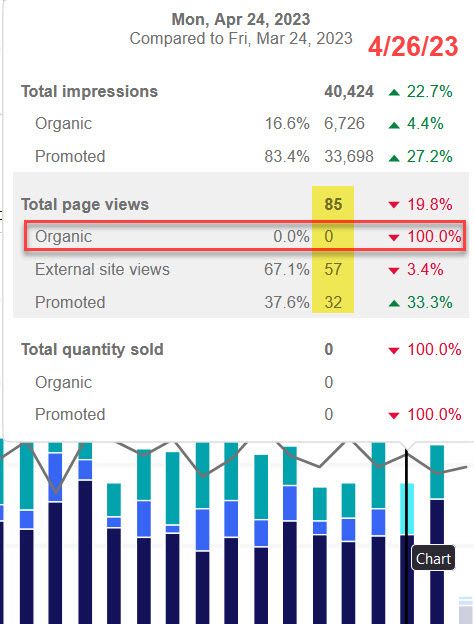 It's clear from looking at this screenshots that eBay was lumping the organic views in with external.
This shows once again that eBay is not independently measuring organic, external, and promoted views and simply displaying the count. Instead they appear to be using a some kind of algorithm or formula to extrapolate the numbers that are then displayed.
It also shows eBay clearly has no idea how to handle accounting for External Promoted Listings, which should have been ironed out long ago since that was introduced back in 2021.
And most importantly, how are we supposed to trust any of the data eBay report, especially on ad attribution, when they are obviously just making it up as they go along?
---
eBay traffic reports appear to be missing organic page views as well as other anomalies.
Since April 6th, my eBay impressions have dropped significantly from an average above 1 million to around 500k, and now they hover at around 600k. Despite contacting customer service, I received an unhelpful response that everything looks fine. Frustratingly, I have continued to upload new listings every day, but sales have still decreased.



On April 25th, a new issue arose where my organic page views showed 0, which is clearly not accurate. I reached out to customer service, but their response was again unhelpful and similar to my previous experience. These ongoing problems have made me feel unstable and unsure about eBay's reliability. I am now considering moving to another platform, but before making that decision, I want to know if others are facing similar issues.
I have also seen a plunge in total impressions since the begging of this month.



Hmm, my organic views for yesterday (April 25th) also show ZERO - which never happens. I still show promoted and external views.



While eBay sets rules and penalizes sellers for not meeting eBays standards for sellers, I have never seen evidence that eBay sets the same standards for themselves. If they did, bugs would be fixed in a timely manner and "improvements" would be what sellers wanted instead of what eBay decided sellers wanted without listening to seller feedback.



I have felt "unstable and unsure about eBay's reliability" for years, I expect this glitch and other bugs introduced by eBay will eventually be resolved to eBay's satisfaction. I don't consider eBay a reliable platform, I do believe it is still the best platform that will produce the most sales (in collectibles and 1-offs) over the course of a year. Whether I will be able to pay this month's bills with eBay Bugs and Fees is another story.
I had 0 organic views yesterday. That has never happened. Interesting that I also had one organic sale which should be impossible. It was a promoted item as well. I tend to think lots of reasons for low sales. But clearly the traffic for me organically is almost zero for two days.



I think from reading it may have to do with the new promoted feature that changes the rates daily? My previous days all show shrink ages but there has never been a day with zero organic views let alone had an organic sale. (In theory if it wasn't organic wouldn't it be promoted or from another outside link / impressionwhich would charge me the advertising which is promoted anyway right?



Anyway didn't that person who bought that one item organically view it before buying? By clicking it to buy it? Something really happened as far as I am concerned yesterday. With that said, I AM showing organic views today. Hope it gets better for you and everyone. Hang in there.
Another seller privately sent me screenshots showing similar results - no organic views reported for 4/24 or 4/25 despite there being an organic sale on 4/25.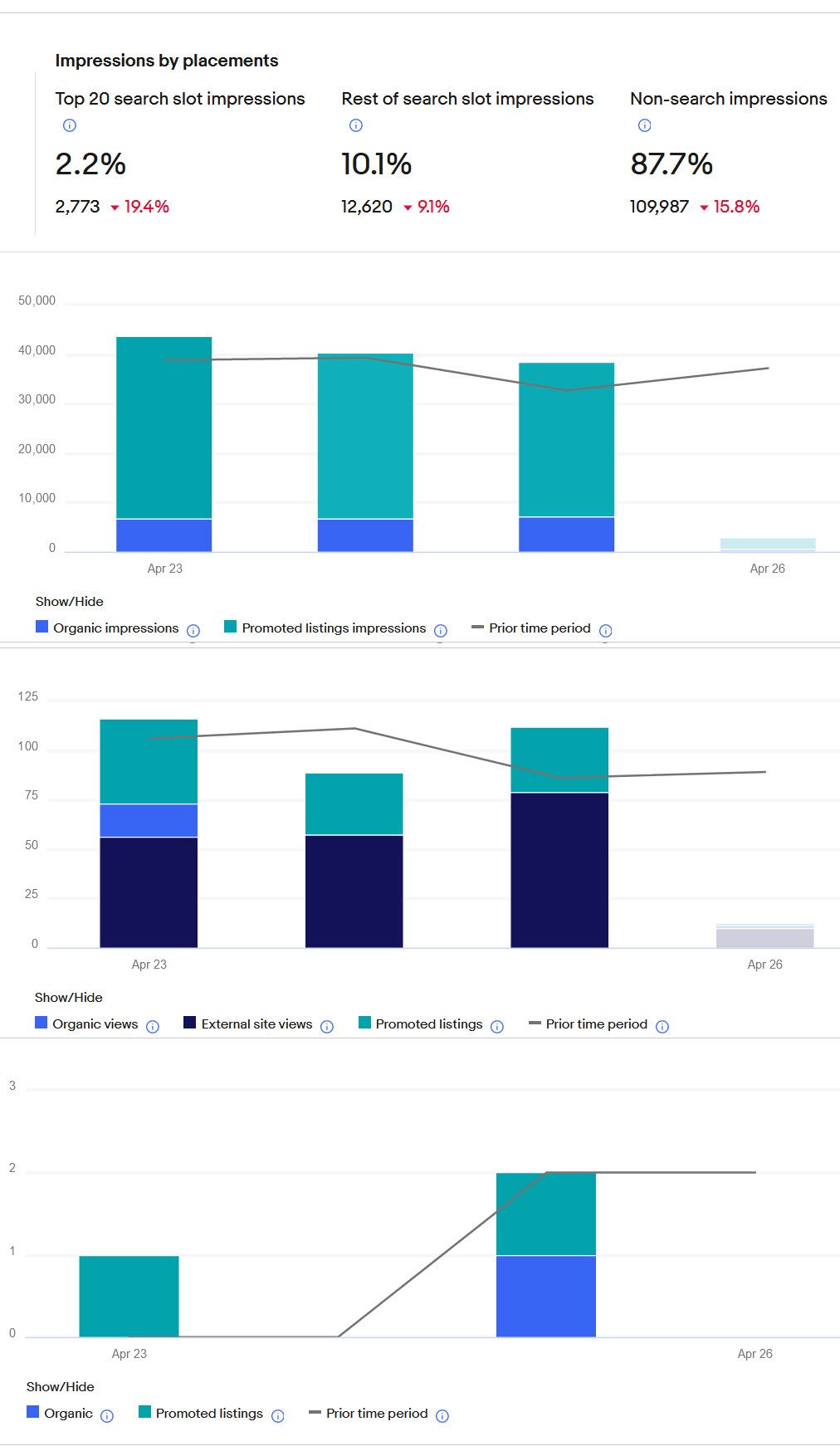 In addition to the organic sale with no organic views recorded, when hovering to see details it's clear that something isn't right here - the total views number doesn't add up correctly.
On 4/24: 57 + 32 + 0 should be 89, not 85.
On 4/25: 79 + 33 + 0 should be 112 not 111.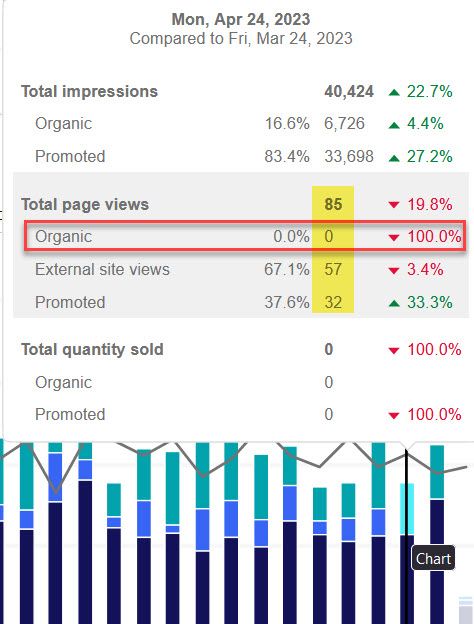 eBay sellers in the UK are also reporting experiencing this issue, going back to at least 4/21.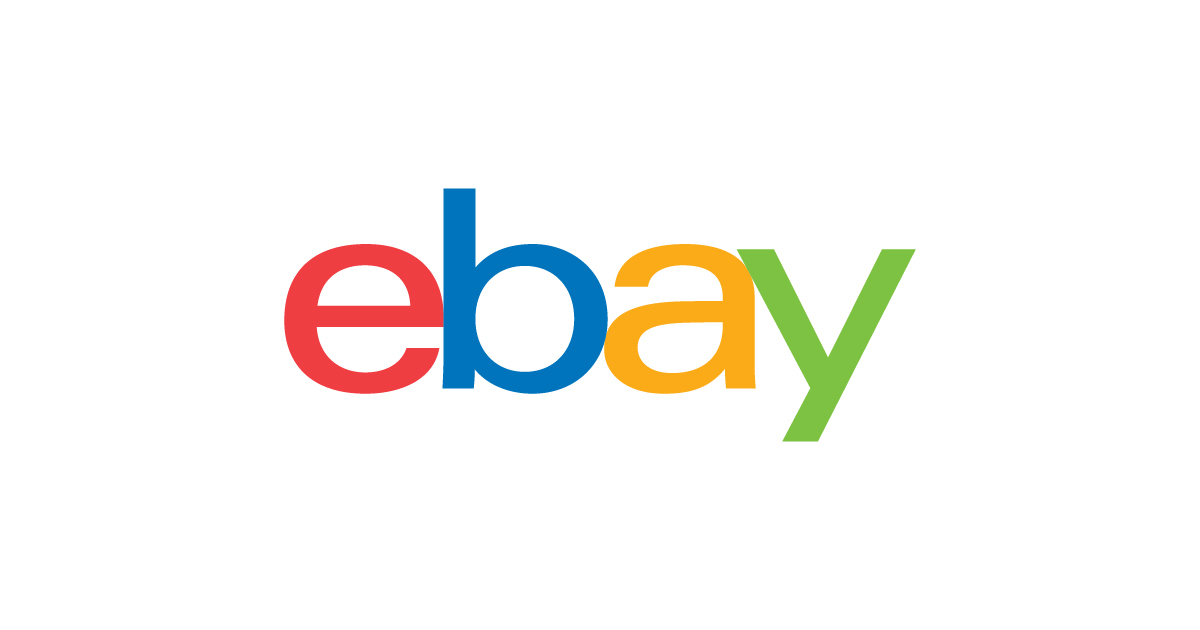 Can someone at eBay explain to me why I have zero organic views today? bleep is going on at eBay?
---
We've previously seen a similar issue Promoted views were not shown in the charts, even when there were sales attributed to Promoted Listings.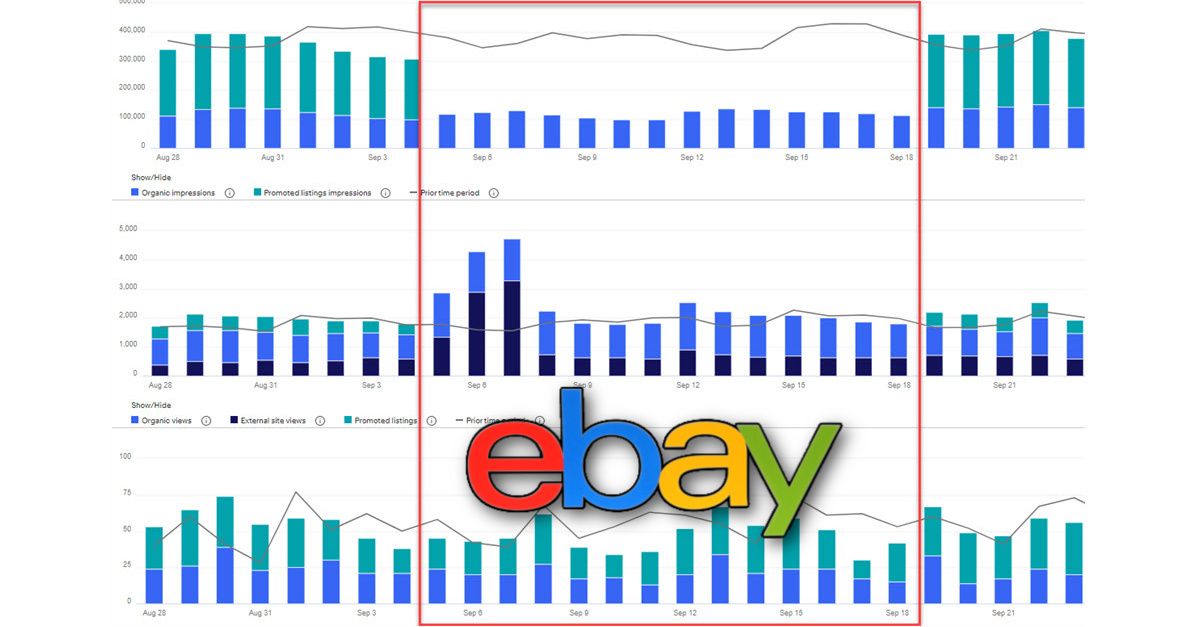 When these issues come up, sellers are always told by support it's just a "display issue" and eBay eventually corrects the reports to supposedly show correct historical data, but the constant glitches do not inspire confidence and leave sellers wondering if they can really trust eBay's ad attribution and reporting.
---
Are your eBay traffic reports missing organic views? Let us know in the comments below!
---