VP Investor Relations Joe Billante Leaves eBay
UPDATE 12-14-22
Barracuda has put out a press release with a warm and glowing welcome as Billante steps into his new role.
CAMPBELL, Calif., Dec. 13, 2022 — Barracuda Networks, Inc., a trusted partner and leading provider of cloud-first security solutions, today announced Joe Billante as its new Chief Financial Officer. Billante brings more than 20 years of executive leadership and finance experience to Barracuda, and has successfully led companies through business transformations, international expansion, and accelerated growth.



"As we continue to evolve our award-winning security solutions and go-to-market ecosystems, we are excited to have Joe on our team, with his deep expertise in business strategy, financial integrity, stakeholder engagement, and operational excellence, said Hatem Naguib, CEO of Barracuda. "Joe is a thoughtful decision-maker and innovator, who shares our business vision and commitment to our team."



"I am very proud to join the Barracuda team and excited for the business opportunities ahead. Barracuda provides customers and partners with the solutions needed to protect their businesses from an increasingly complex security environment," said Joe Billante CFO of Barracuda. "I am thrilled to be part of this important mission and look forward to getting to know and working with our customers, partners, employees and stakeholders."
---
UPDATE: 12-4-22
Joe Billante has taken on the CFO position at email protection and security company Barracuda Networks. The update was posted on LinkedIn earlier today.
---
Value Added Resource has exclusively learned that eBay's Vice President of Investor Relations, Joe Billante, has left the company.
Per a statement from an eBay spokesperson:
Joe Billante recently left eBay for an external opportunity. We are in the process of filling his role.
Billante had been with eBay for over 13 years, joining as Sr Director of Marketing Analytics in 2009, moving up to VP, Technology Finance & Analytics in 2011, then CFO, EMEA & Greater China in 2015 and finally VP, Communications & Investor Relations in 2019.
His LinkedIn profile describes the significant role he played in his most recent position at eBay:
Leading all communications between eBay Inc and the investor community including quarterly earnings prep and ongoing engagement with buy side investors and sell-side analysts. In addition to leading IR team, currently managing global Sustainability efforts, leading all finance and analytics leadership development programs, and serve as Chairperson of the eBay Foundation.

Managed CEO and CFO transitions, helped formulate company vision, and communicated major strategic pivots
Led and executed eBay's first Investor Day in 9 years. https://ebayinvestorday.com
Managed communications between Activist investors, management, & eBay board in 2019 and 2020
Took over global communications in late 2019, rebuilt team following exit of previous leader. During 18 months leading the function, managed company's reputation through multiple crises including CEO exit, Public response to activist investors, and cyberstalking scandal
Managed investor communications and financial restatements for 3 large dispositions – StubHub sale to Viagogo, eBay Classifieds transfer to Adevinta, and eBay Korea sale to Emart
Engaged with more than 150 investors per quarter including individual meetings, investor conferences, and non-deal roadshows
The activist investors referred to here were Elliott Management and Starboard Value, who placed significant pressure on the company to undergo a comprehensive portfolio review and pushed for initiatives to improve execution and enhance oversight in 2019.
The CEO transition was of course when Devin Wenig was "allowed" to voluntarily step down, with his $57 Million golden parachute intact, following the cyberstalking conspiracy that targeted the EcommerceBytes blog and unsuckEBAY, an anonymous Twitter account who frequently commented on issues involving the company.
Billante also took over global communications at that time since Chief Communications Officer Steve Wymer was fired for cause due to his involvement in the scandal.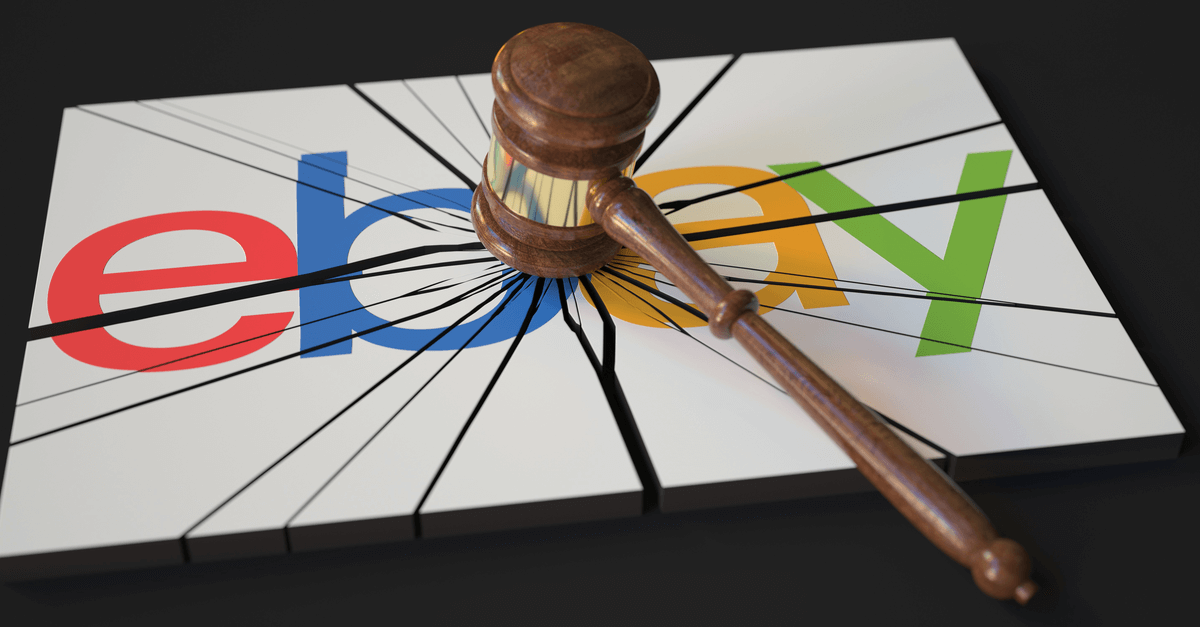 It is not yet known where Billante will be heading next or who will take over as VP Investor Relations.
Stay tuned for updates!
---
Value Added Resource is proudly reader supported - learn more about our commitment to an ad-free user experience or buy me a coffee. ☕
---