eBay Log In Problems, Shipping & Payments Page Down 9-1-23
eBay sellers are experiencing an array of technical problems as they are repeatedly forced to log in, shipping page shows no services available, and payments page does not show any payment details.
I cleared my cookies, but it's doing it again... It asks for my password when I navigate on the site. I can see my active listings and orders and stuff, but my payments screen is pooched and I have gotten now a dozen emails telling me that a new device is using my account (but it's me, I just gave it my password two minutes ago.. I'm not using a new device, it's the same device and I've put my password in over 25 times now in the past hour).
eBay is forcing me to login over and over and spamming me with A new device is using your account emails which I'm sure it isn't the case.
In the last half-hour, I've been trying to prepare a few draft listing, answer several messages, and check my payments. Several times in the middle of typing in the listing tool, and between EVERY page that loads, I have been prompted to sign in to Ebay. Went to check my payments under 'All Transactions', and I just get a red error message 'We ran into a problem. Please try again.', multiple times.



Pulled up the main payments tab, and it shows zero activity for the past 90 days, and no total funds. I am selling regularly and my account is in good standing. Anyone having the same issues?
I can't generate shipping labels and am not seeing new traffic to listings. Quite concerning.
On the "Ship your order" page, I enter (as I always do) the package weight and dimensions, then press the Tab key in the last dimension field, which has always caused the page to update with the expected price of the upcoming label to be printed, and presented a Print Label button. This time after hitting Tab, the page updates, sure enough, but today it clears all information below, and says "No services available", so I have no options to print a label. I'm assuming eBay has an issue, but is it me?
I am unable to create a shipping label for my item to be shipped. Page loads without any shipping options to select and states no service selected. I need to ship my item so I do not get penalized. Where are the options?
So when I go to payments, I see [no payments details]



Prior to this happening, it was requiring my password frequently and kept thinking I was on a new device (sending me warnings). I was going from transaction to transaction to print the details to PDFs for my records. Now it says it ran into a problem when I try to look at transactions and won't show them to me. But it hasn't asked for my password again since I cleared my cookies.



Would like to know if other people have problems with the site. I don't like when I'm doing something and it's not working.
Many buyers and sellers are also reporting they are still incorrectly being flagged as bot traffic with "pardon our interruption" message blocking them from accessing the site.
---
eBay's System Status page predictably shows no outages or disruptions, despite eBay's own community forums being flooded with complaints.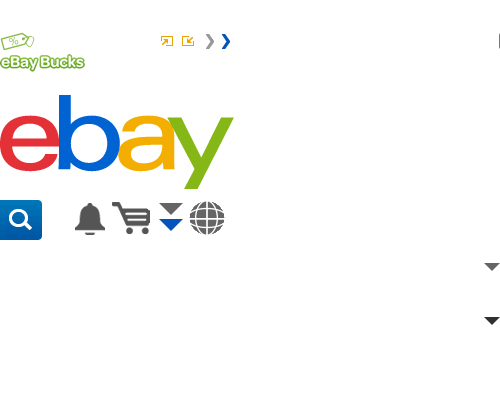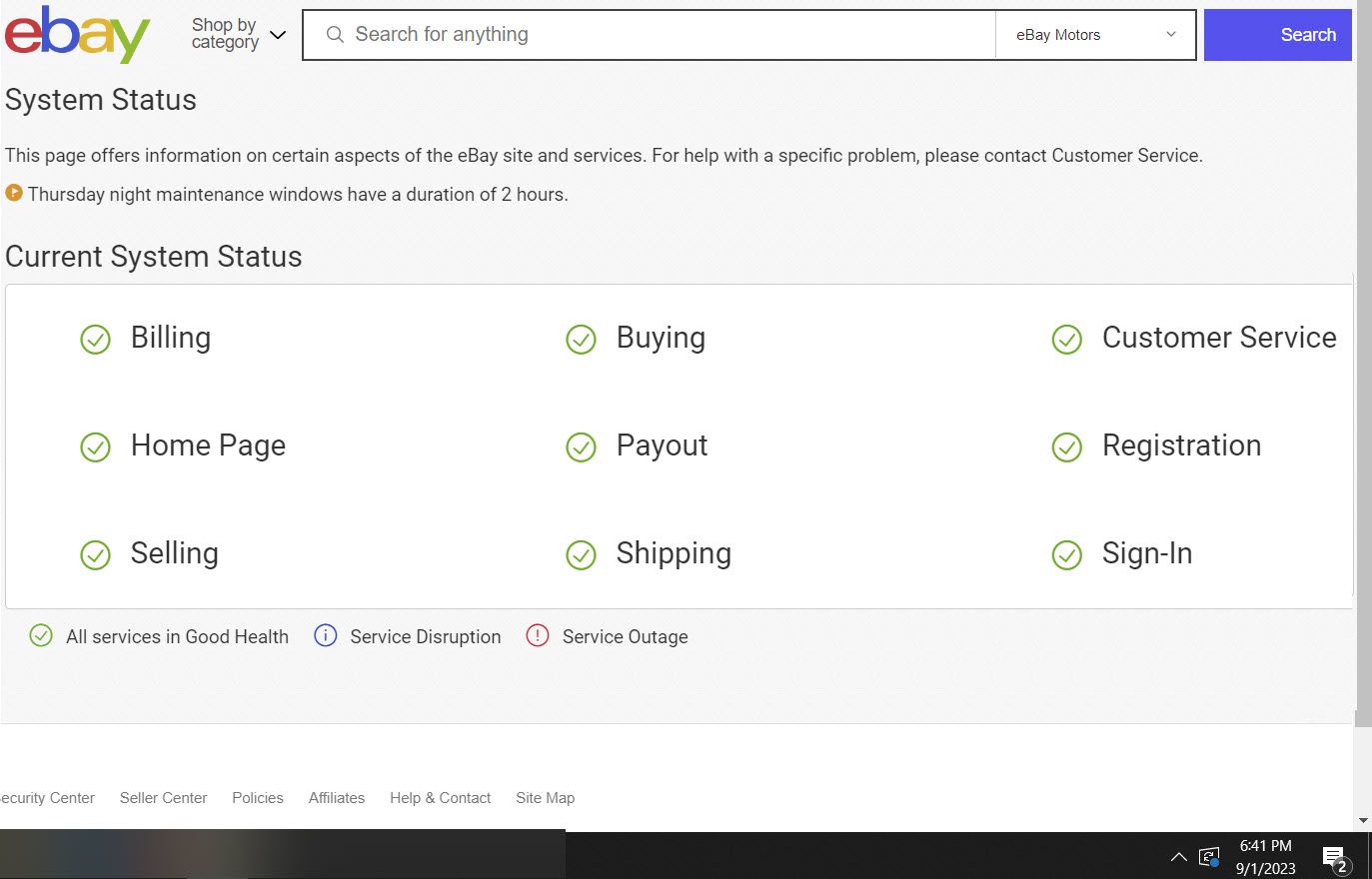 While DownDetector shows a major spike in problems reported at eBay.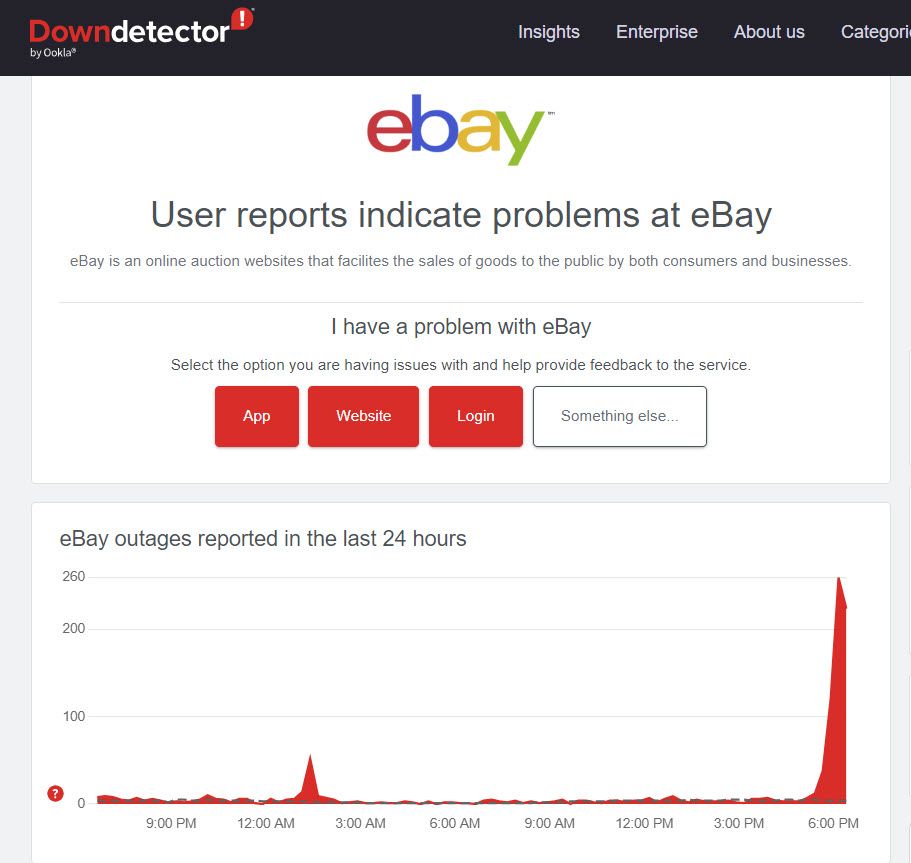 And eBay's own forums and support channels are being flooded with complaints.
---
Are you experiencing problems on eBay today? Let us know in the comments below!
---