eBay Listings Missing Descriptions In App
UPDATE 7-20-22
Some users have found if you double tap on the listing title, it brings up the description. Unfortunately, there's no way for sellers to tell potential buyers about this workaround.
That suggests to me this was possibly an intentional change to the user experience that eBay may have been testing and apparently some eBay support reps have said just that.
If this was intentional, that is absolutely insane - who could possibly think hiding the description completely and requiring users to tap a link they don't even know exists could in any way improve the user experience?
The double tap on title method is working for me as of 7 AM ET today and I'm seeing the description being displayed again on Android as it was previously - hopefully that means eBay has figured out this test was a massive failure and reversed course.
If you're still not seeing the description, try the double tap title workaround or uninstall and reinstall the app to make sure it's up to date.
---
An eBay community member has reported listing descriptions appears to be missing for many items when viewed in the eBay app.
There's no description available whatsoever for items even though they're available on the website.



The description part just doesn't appear anywhere to click on to read the description.



Only one item I've viewed so far out of 25 or so from all different sellers has had a description.



Some examples:

https://www.ebay.com/itm/155036439525

https://www.ebay.com/itm/175348400595

https://www.ebay.com/itm/374024934506
I checked one of those examples - here's what it looks like in Chrome on desktop.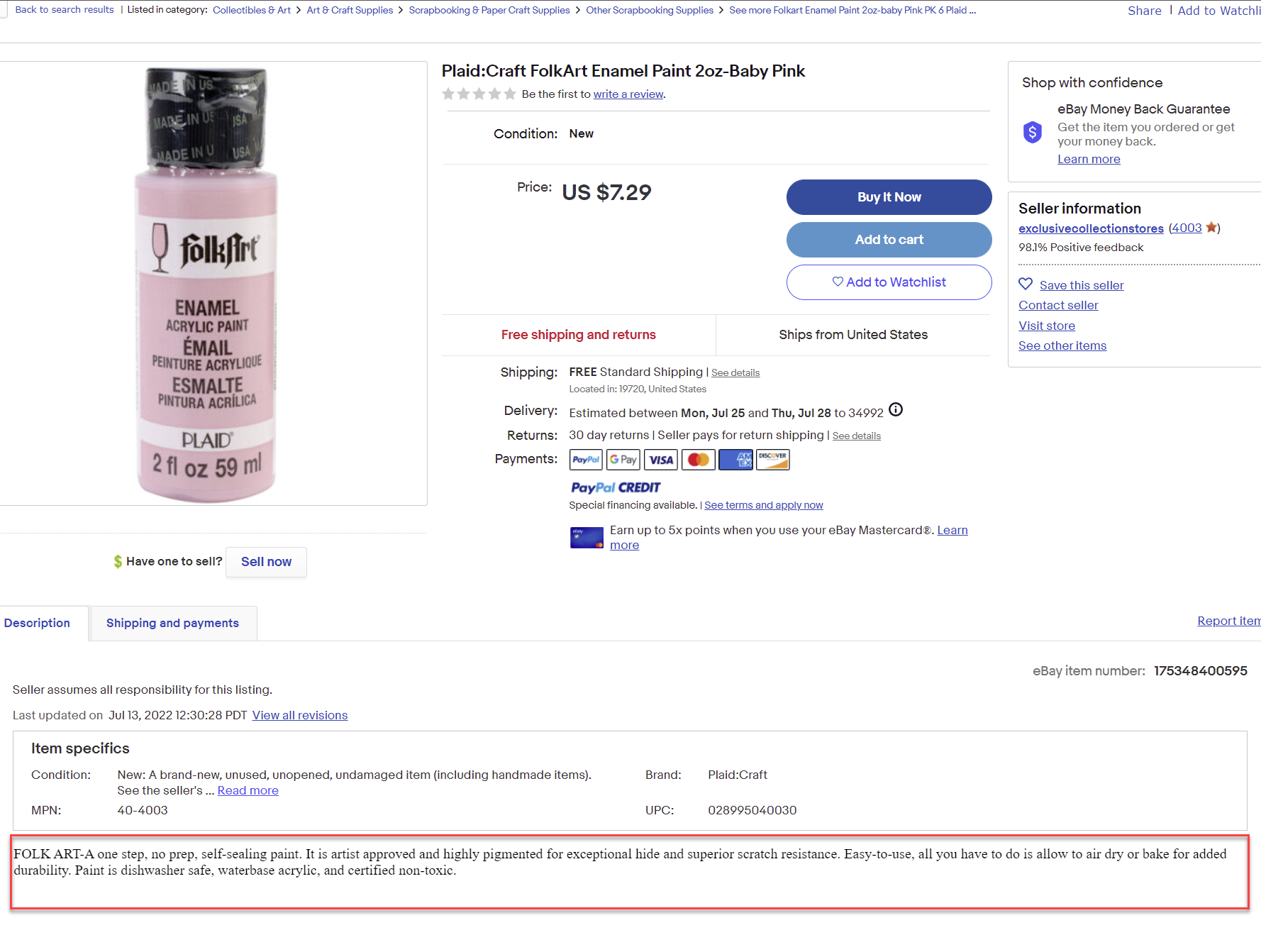 ---
And here's what it looks like on the Android eBay app, version 6.69.0.1 other users in the eBay community report it's also happening in the iOS app.
---
I clicked on a few random items from the eBay app home page as well and can confirm I'm not seeing descriptions on any of them.
How many lost sales and/or not as described claims has this error caused? 🤯
Are you missing descriptions in the eBay app? Let us know if you use Android or iOS and the app version in the comments below!
---