eBay International Time Away Change Could Hit Sellers' Late Shipment Metrics
UPDATE 7-27-23
And just like that....it's gone.
eBay community staff have confirmed eBay International Shipping being added to the list of Time Away exceptions was an error and the page has now been updated to remove it.
The information on the help pages has been updated to reflect the correct information, which can also be found on the Seller Center. If you schedule Time Away, your EDD on eIS listings will be updated to reflect the extended handling time.
---
eBay has made an important unannounced change to how the Time Away setting effects sellers using eBay International Shipping, leaving sellers open to serious risks of late shipment dings to their metrics.
Previously, eBay International Shipping was not included on the list of exceptions for Time Away, as we can see from the Internet Archive.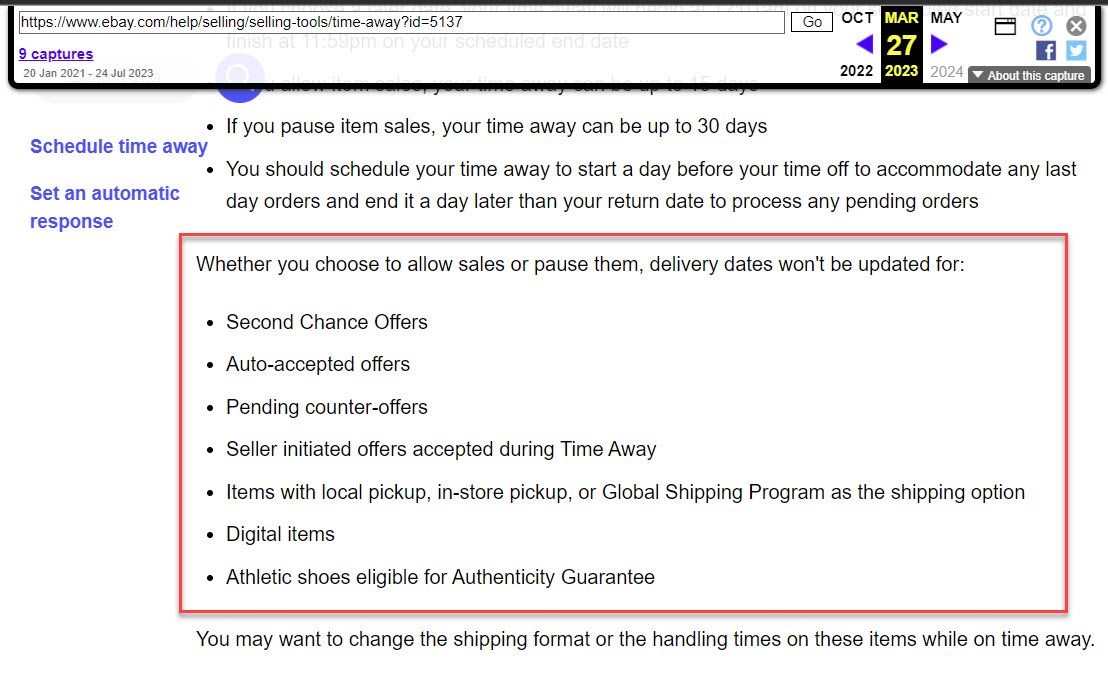 However, it appears eBay has very recently updated this page to include EIS as one of the exceptions - that means when sellers put their accounts on Time Away, eBay will not update delivery dates for EIS shipments, which could cause big problems for sellers' late shipment metrics!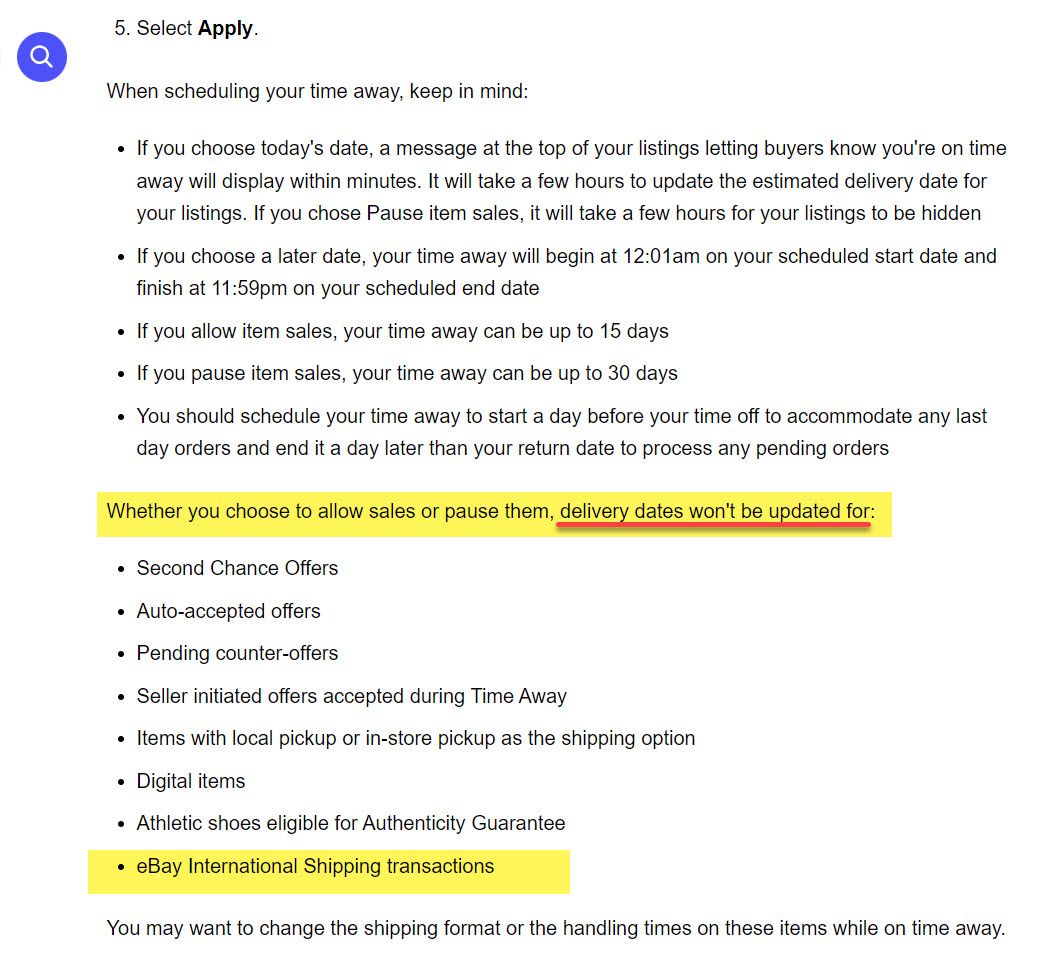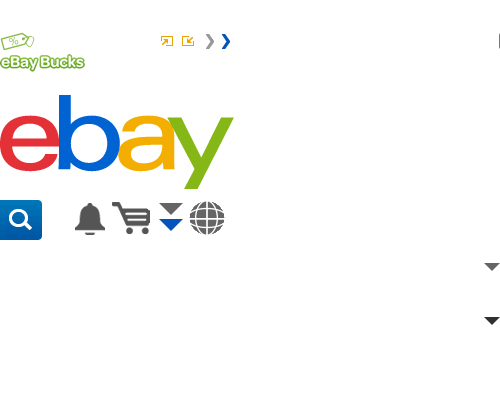 A savvy eBay community member noticed the change on eBay's help page for Time Away and noted sellers will need to temporarily opt out of eBay International Shipping during the time they plan to be away to avoid any issues.
The Time Away help page was updated and now lists eBay International Shipping transactions as one of the exceptions to the Time Away settings. Handling times will not be automatically adjusted on those sales.



I asked devon@ebay about this back in December but after reaching out on this he didn't get an answer.



As of May the Time Away help page did not include EIS on the exceptions list and that's the advice I was giving out to other sellers. I checked last month and EIS was not on the exceptions list.



But I was looking at the Time Away page this weekend and see that exceptions list has changed. EIS is now listed as an exception. Sellers that allow sales on Time Away should opt out of EIS during this time on their shipping preferences page (link), then opt back in after they return from the break, otherwise they'll face late shipping defects on any EIS sales that come in while on Time Away.



Whether you choose to allow sales or pause them, delivery dates won't be updated for:

Second Chance Offers
Auto-accepted offers
Pending counter-offers
Seller initiated offers accepted during Time Away
Items with local pickup or in-store pickup as the shipping option
Digital items
Athletic shoes eligible for Authenticity Guarantee
eBay International Shipping transactions



Adding kyle@ebay elizabeth@ebay. This sort of change should be communicated to sellers opted in to EIS so they're not caught unaware.
"This sort of change should be communicated to sellers opted in to EIS so they're not caught unaware."
We couldn't agree more!
---
Have you run into problems with eBay International Shipping and Time Away? Let us know in the comments below!
---