eBay Drops Minimum For Sneaker Authentication To $100 Again?
UPDATE 6-25-21: eBay has dropped the minimum price for authentication on "pre-owned" sneakers down to $150. The last week of Q2 timing on this change fits with the overall trend noted below.
Is eBay opening up the floodgates again to get a bump in quarterly earnings? I'm already starting to see increased reports of problems at the authenticator again - will they be able to keep up with the "surge in demand"?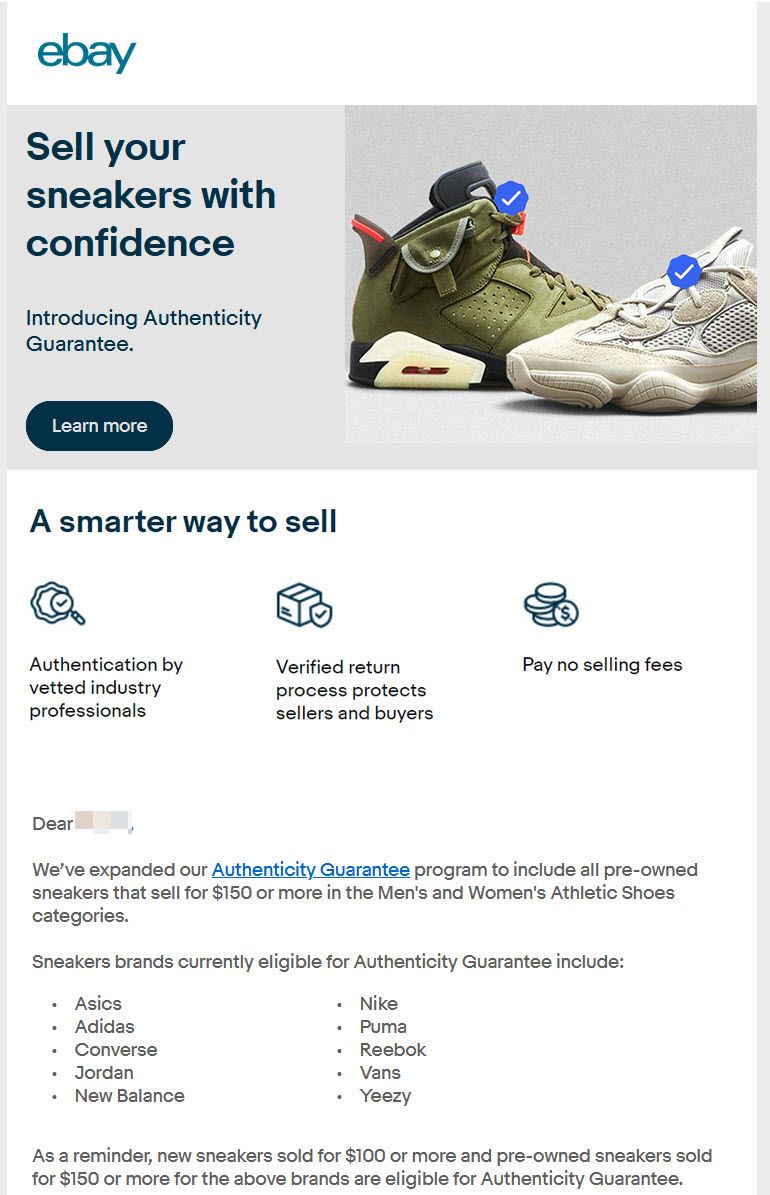 ---
UPDATE 6-3-21: While there has not been an official announcement, changes to eBay's FAQ page would seem to confirm the drop to $100.  It's not clear if the $100 minimum listed for pre-owned is correct or a typo - other places on the page still say $300 for pre-owned.

---
eBay's Sneaker Authentication program continues to evolve with some interesting trends in terms and conditions over time.
I've been tracking the history of the eBay authentication program through the Internet Archive.  The FAQ page for Authenticity Guarantee shows that in November 2020, Authenticity Guarantee applied to shoes of certain brands over $200.  That was dropped to $150 in early December 2020, presumably helping drive Holiday/end of quarter/end of year sales in the sneakers category.
Then in January 2021, eBay opened the floodgates on authentication and lowered the minimum to $100, where it stayed for the rest of Q1 2021, despite many reports of the authenticator being overwhelmed causing 3-4 week+ delays.
eBay raised the minimum back up to $150 in early April, citing a "surge in demand" - a surge which seems to have been almost entirely created by eBay themselves, possibly in an attempt to boost Q1 financial performance.
Not that it seemed to help with the delays.  As noted in my previous posts about my personal sneaker buying experiences here and here, eBay was still showing Authenticity Guarantee on sneakers well below $150, with some going to the authenticator and others not.
---
Now as we enter the last month of Q2 2021, I noticed something odd - eBay's FAQ page is still saying the minimum is $150, but browsing through sneakers with Authenticity Guaranteed seems to be showing they may have dropped the minimum to $100 yet again.
Is eBay feeling the pressure of looming quarterly reporting and using the Authenticity Guarantee program as a lever to pull whenever GMV needs a bump?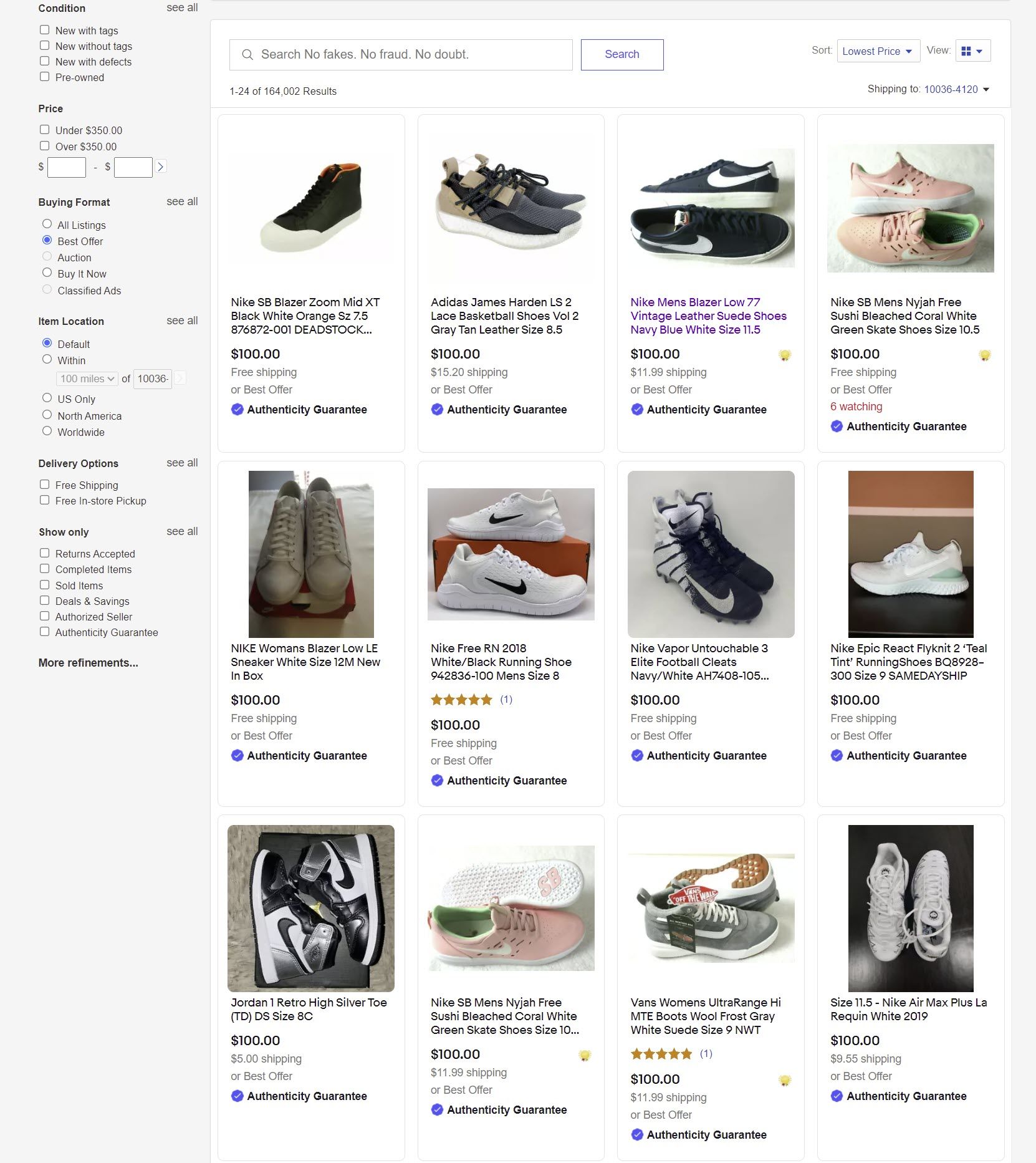 ---