eBay Custom SKU Missing In New Listing Tool
I'm seeing a lot of seller comments about the Custom SKU field being missing from the new eBay listing form and I can understand why - in true eBay form, the option is hidden and requires extra clicks to enable on the desktop version of the form and is located in a completely different place on the mobile app.
I manage my inventory with the help of SKU info. Now I can't find it in the new listing tool. HELP!
On the new Unified Lister, click on EDIT ALL OPTIONS on the TITLE line. You will then have 3 options. CUSTOM LABEL (SKU) is the last option. Click on the circle to change it to blue. Click DONE.
---
Here's what it looks like on the desktop version of the listing form in Chrome:
If you don't see Custom SKU, click Edit All Options next to Title.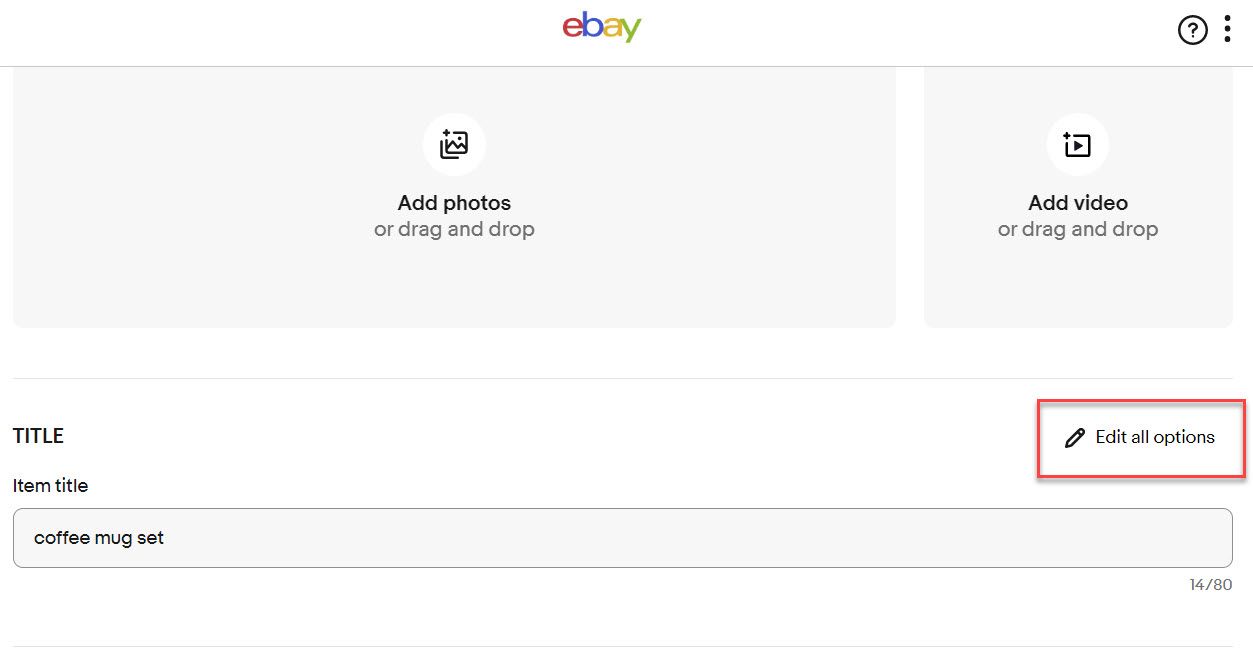 Then select the toggle for Custom Label (SKU) and either enter it on this page or click Done and go back to the main listing page and enter it there.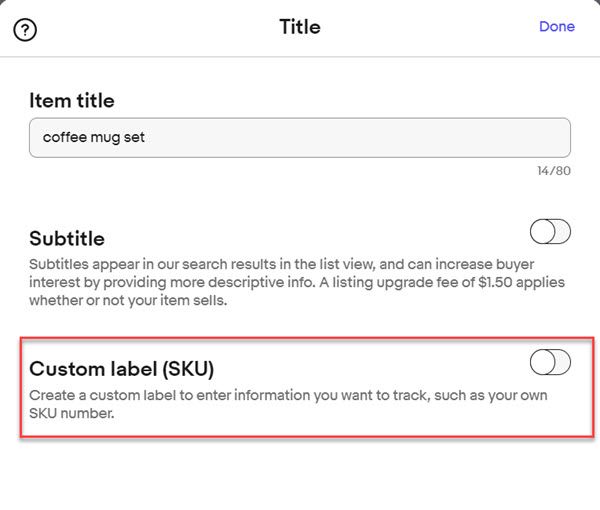 ---
Unfortunately, for some reason eBay decided to do it differently in mobile app, which is causing even more confusion.
You would think the logical place to find it in the mobile app would be under Title, since that's where they put it for the desktop version, but if you click edit for Title - there's nothing about Custom Label (SKU).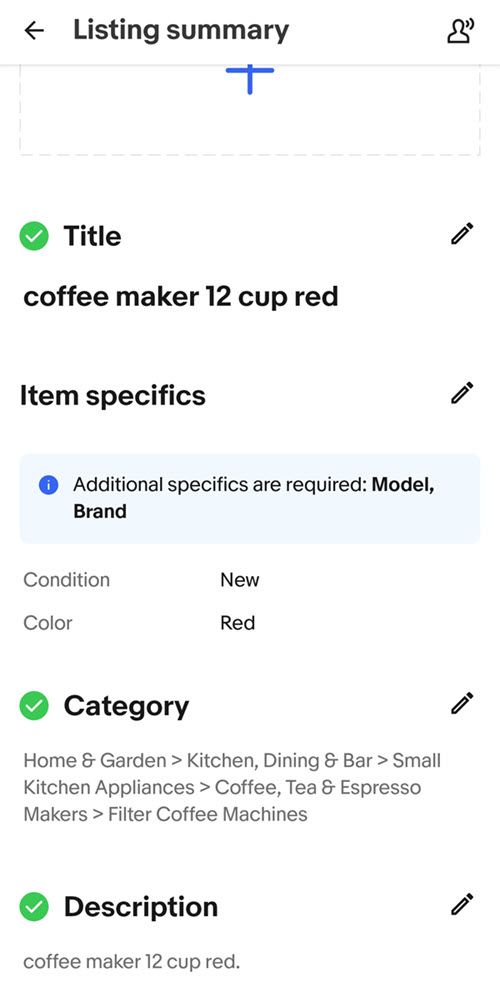 Instead for some inexplicable reason, eBay put Custom Label (SKU) under Item Specifics in the app - all the way at the very bottom where you'll have to scroll past all the required and suggested Item Specifics before you'll see it.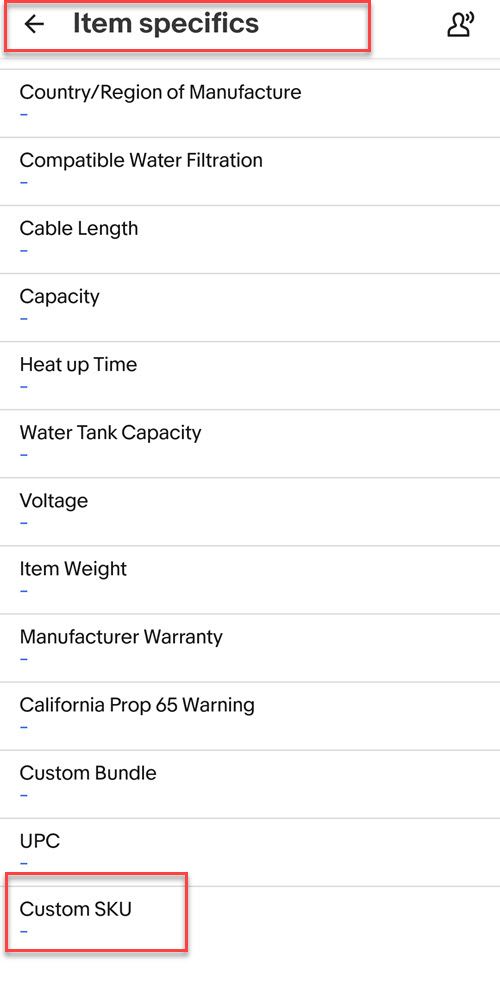 These screenshots were taken from the Android version of the app. I would assume it should be similar in the iOS version as well, but unfortunately I don't have any Apple devices to use for testing.
If you're still unable to find the option for Custom SKU in either the desktop or mobile versions of the new listing form, let me know what device and browser you are using in the comments below!
---