eBay Charging Sales Tax To Florida Freight Forwarders In Error
UPDATE 12-7-22
A helpful reader in the comments below pointed me to this Amazon help page tha says effective December 1, buyers must submit documents to be reimbursed for tax on freight forwarder orders.
What documentation is required?
Amazon requires copies of bill of lading or air way bills for items shipped by freight forwarder. Documents must display the location of delivery as evidence of their final destination. The following information must be listed:

The 17-digit order ID or tracking ID
Final destination outside the United States
Freight Forwarder address
We do not accept Word documents, Excel files, pictures of shipping labels, or mobile screenshots.



***Effective December 1, 2022, the state of Florida no longer assigns a 0% tax rate to freight forwarders and sales tax may apply. Refunds are not issued in the absence of documentation.
I tested again today on Amazon using multiple freight forwarder addresses and they still show $0.00 tax at checkout without needing to provide any documentation, so if this is true, it would appear something has not been updated in the programing yet.
I also have found nothing specifically from the Florida Department of Revenue to confirm this change on December 1.
I've reached out to FL DoR for clarification and will update once I have more information.
---
International buyers who use freight forwarding services based in Florida's special tax free zip code areas are not supposed to be charged sales tax, but buyers says eBay has started collecting the tax in error.
I have been using an international mail forwarding service in the US for many years. They have their own ZIP code, which is tax exempt, so never any sales tax for me.



This has been working flawlessly for years. Today I wanted to pay for two purchases, a total of app. $2,200 and they want to cash in almost $150 in taxes.



I called ebay Customer Service, but they were of no immediate help.



Does anyone here have an idea where this is coming from and how I can get the sales tax removed from my invoice?



I am in no mood to make a donation to the US Tax Authorities, but I don't want to lose my auction wins either.
I'm having the same issue right and just so I don't lose the auction winnings, I have to pay the tax. I don't know how to get a refund for those purchases.



Do you have to find any solution? I'm using the same address as myUS.com in Florida which is supposed to be a tax-free zip code.
---
How does Florida freight forwarder tax exemption work?
In theory since freight forwarders are sending the goods on to other countries, Florida state sales tax is not supposed to be applicable to online orders shipping to these locations.
The special exemptions were accomplished by exporters receiving special unique zip code designators from USPS and the state designating those zip codes as having a 0% tax rate.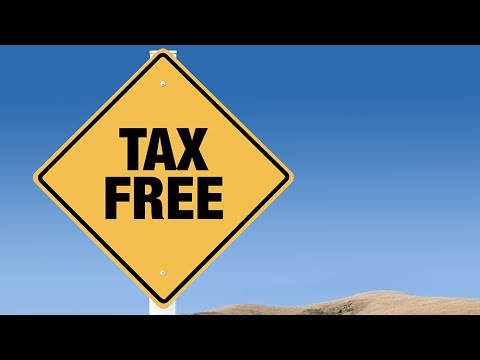 Tangible personal property imported, produced, or manufactured in this state for export are not subject to Florida sales tax when the importer, producer, or manufacturer delivers the property to a licensed exporter for export outside of Florida. In response to this, one crafty freight forwarder negotiated a "memorandum of understanding" with the Department of Revenue several years ago to establish a 0% sales and use tax rate for a unique zip code. Items shipped to this zip code within Florida would not be subject to sales tax, which simplified the process for freight forwarders, who subsequently exported the items out of state.



Interest in this policy grew, and now Florida is home to a number of unique zip codes with 0% sales tax rates. These freight forwarders offer customers an address within their unique zip codes where they can ship merchandise tax free. Such zip codes are especially popular in south Florida, from where items are shipped to central and south America.
In 2021, Florida passed new legislation that expanded tax exemption to include smaller forwarders who didn't qualify to have their own zip code assigned by USPS by creating a Certificate of Forwarding Agent that can be obtained from the state and used to show tax exempt status.
Importantly, this law did not do away with the previous 0% sales tax zip code areas, it simply provided a way to expand exemption status.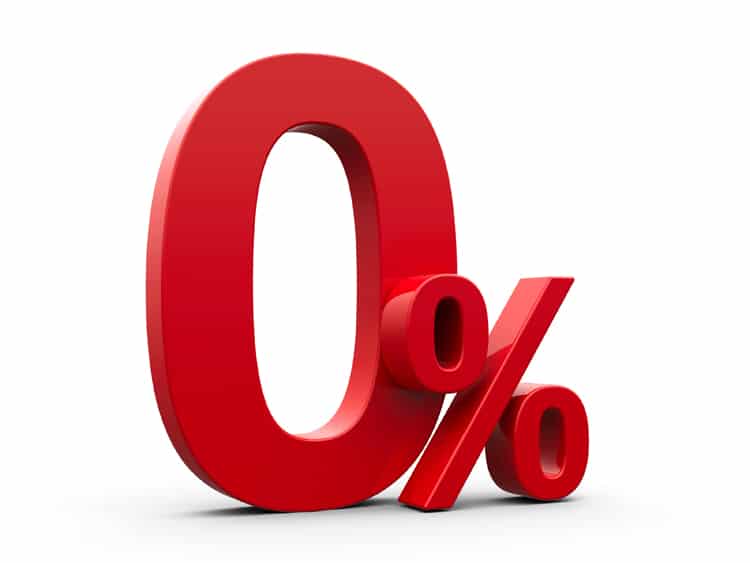 ---
I have confirmed that eBay was correctly not charging sales tax to freight forwarders in these specially designated areas at least as recently as mid-November.
I've tested with multiple freight forwarder addresses in different parts of the state that were confirmed to previously have been 0% tax on eBay which are now being charged sales tax.
For example:
Order from November 7 to a freight forwarder in Miami, no tax.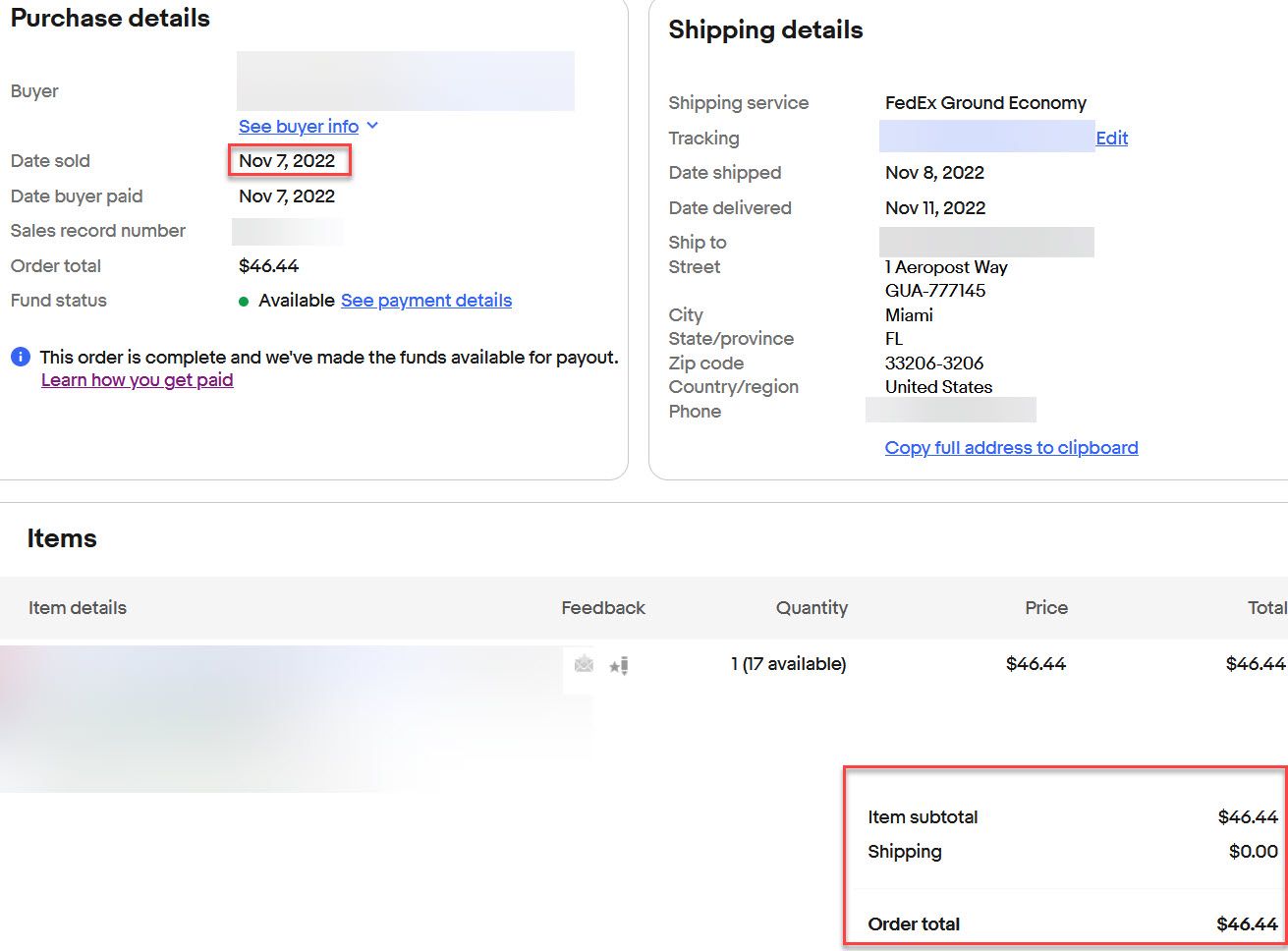 Same item and same address showing sales tax in cart on December 6.

I've also confirmed those same addresses are still not being charged sales tax on Amazon and from all my research, I see no indication anything has changed in state laws which would require marketplaces to change how they handle orders shipped to those zip codes.
All signs point to this being an error on eBay's part. If so, they need to get it resolved ASAP - international buyers who are used to seeing no tax when using these services are likely going to Amazon and other sites that are still handling them correctly, costing eBay merchants sales during the critical holiday shopping season.
For those who do still shop on eBay even with the tax error, not only are the buyers being charged tax they shouldn't pay, sellers are also paying final value and ad fees on those tax amounts that they should not be charged.
In addition to fixing the error going forward, eBay must credit buyers for the overpaid tax and sellers for the overpaid fees to make things right.
---
I'll update as soon as I have more information. In the meantime, if you're being charged tax on Florida freight forwarder orders from eBay, let us know in the comments below!
---