eBay Category Updates May 2023
Heads up eBay sellers - new category updates go into effect May 16, 2023.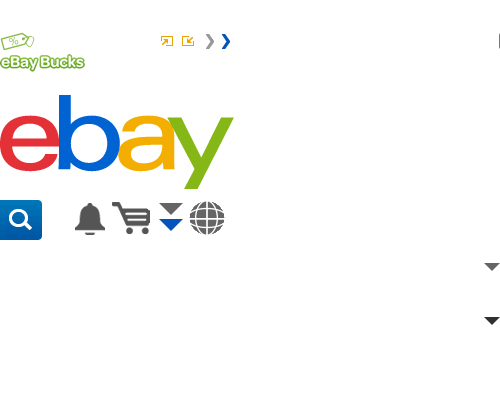 It looks like eBay has not completely updated the category changes page yet, as the "preview US category changes" button still leads to the previous changes from September 2022.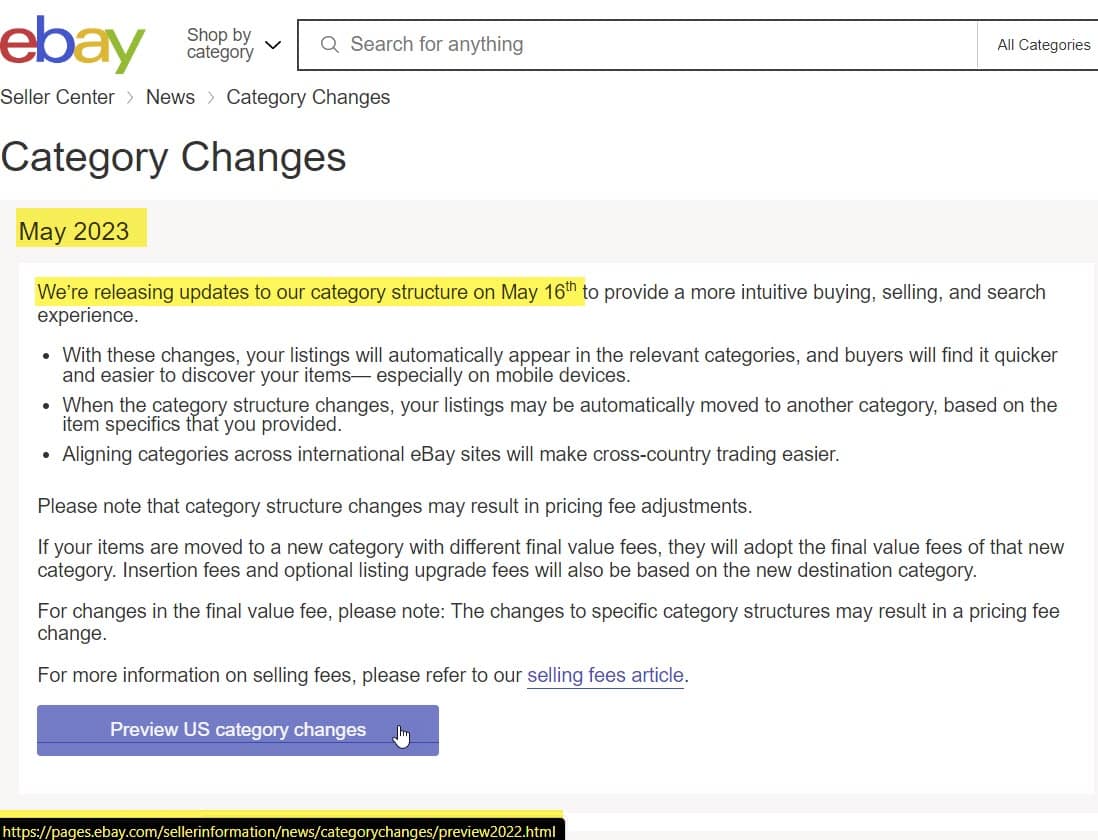 Instead of using that button, you'll want to scroll down and download the PDF or CSV version of the May 2023 changes.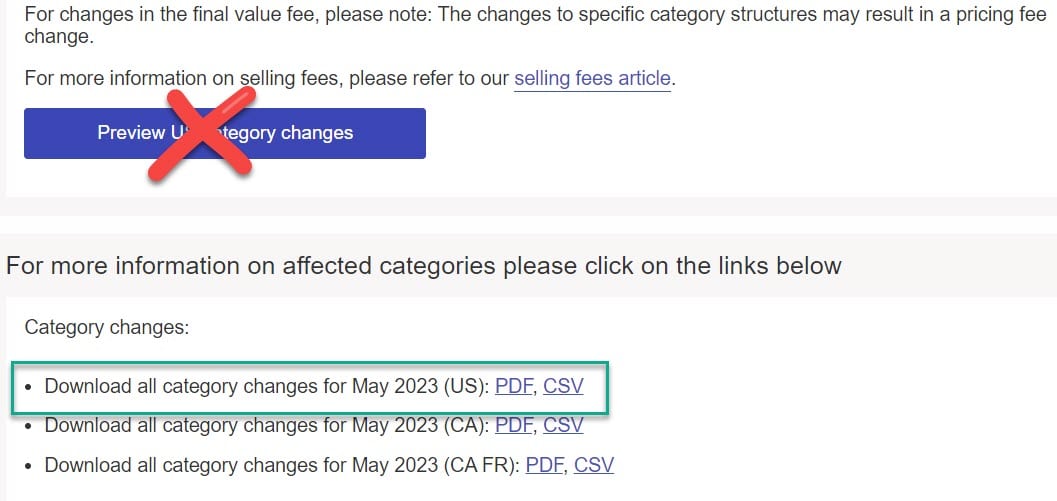 Once you have the CSV file open, it's easy to sort to find just the categories that are being added or changed.
Luckily for sellers this is not a major update - it looks like mostly pest control products, a few cleaning and sterilizing items, and pet flea and tick remedies will be affected.
And of course, it's worth noting that eBay is adding a Charles III category now that the new King of England has been officially coronated.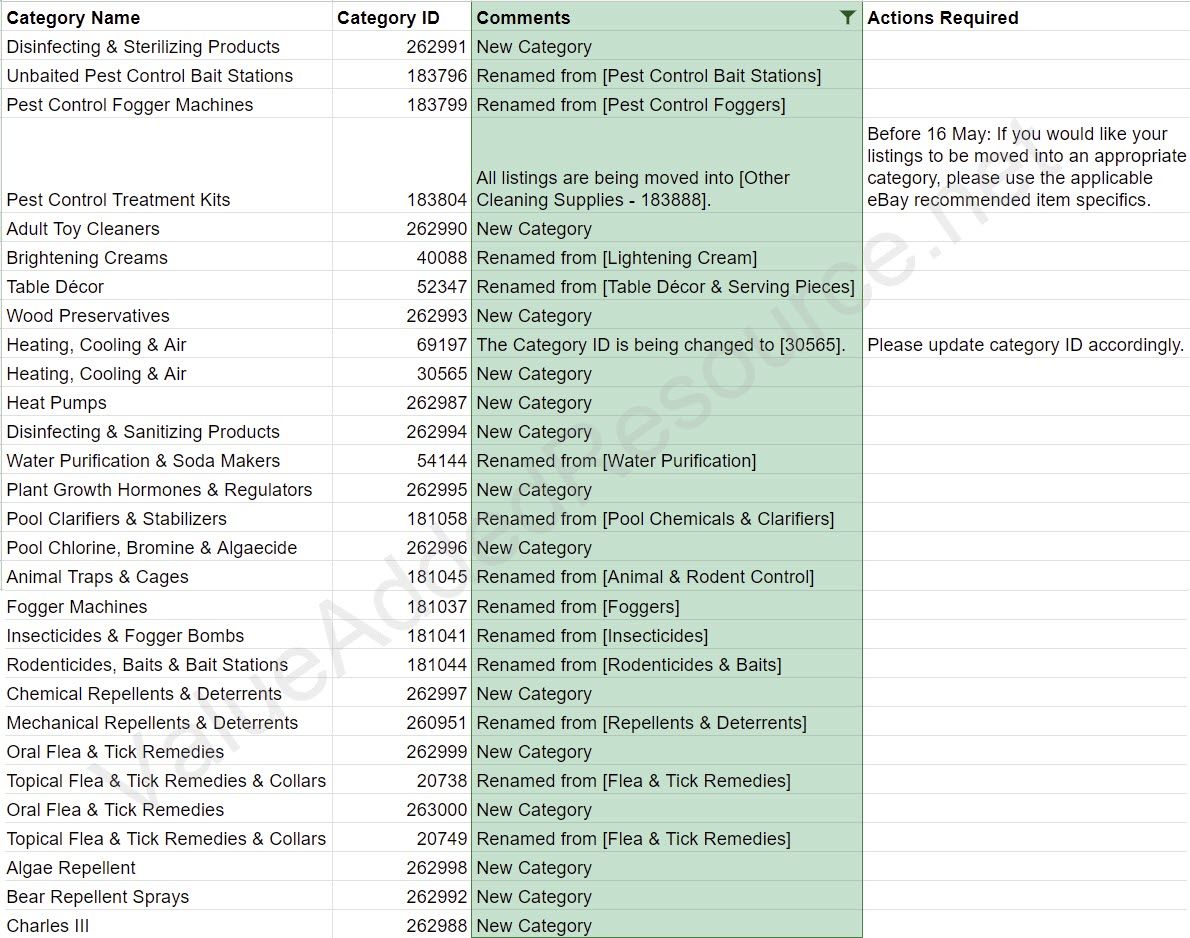 ---
The short notice, lack of announcement and obviously not completely updated website are all odd and have lead to questions about if eBay meant for this to be part of a larger Spring update that may have been delayed or pushed back.
devon@ebay Please have the link in the announcement corrected. The blue bar link on the page that says : "Preview US Category Changes" does not go to the May 2023 changes, it goes to a page with changes from 2022 :



https://pages.ebay.com/sellerinformation/news/categorychanges/preview2022.html



Also, announcements regarding Category and/or Item Specific changes are usually part of a Seller Update. It is now May 11th, and the Spring Seller Update has still not been released.



I assume a date has been scheduled, please let us know what that date is, so we can set some time aside on that day to review the announcement, which is what I assume ebay wants good, conscientious sellers to do----so how about working with us on that and giving us some advance notice? That would be some meaningful "transparency" and "seller engagement" right there.



(If you can't give us a date, can you at least let us know whether it will be before or after the upcoming Seller Check In, scheduled for May 25th?)
Sellers have consistently requested advanced notice of seller updates for years for all of these well-stated reasons, but eBay has refused to oblige, showing a complete disregard for transparency and seller engagement.
Perhaps it's time for eBay to start actually acting like a "trusted seller partner of choice" by giving a clear, direct answer to this seller's clear, direct question.
---