Bonanza Teases Diamond Membership With New Features For Sellers
UPDATE 9-1-23
Pricing for Bonzana's Diamond membership has been revealed with a special limited time sale happening now!
It's finally here, a very important anniversary for Bonanza! We've got so much to celebrate. First, we'd like to recognize our valued community of sellers. Thank you for your enthusiasm and dedication! From those who have been with us all 15 years, to our brand-new members, we try to show every one of you our appreciation through our in-depth support, extensive advertising, and beneficial new features, like the Diamond Membership and new low-cost shipping program.



We are thrilled to be able to offer the feature-rich Diamond membership at such great savings. Your first year has a savings of $488 over the monthly cost. That's substantial.



This is our first membership that includes an online store of your own! Vercado is our new, exclusive webstore program and will be live in the next couple of weeks. Diamond has all the features from the Platinum membership, PLUS a stand-alone webstore, extra TurboTraffic and more features coming soon.



The Diamond Membership Subscription debuts at $125/Monthly and $1,350/Annual. During our anniversary sale, you're saving $488 per year on your subscription.



Diamond contains

All Platinum membership features
Up to 10 days of TurboTraffic for Google Shopping
Secure a spot in our Facebook ad showcase
Special appearances in our Curated Guides and social media
(coming soon) Vercado by Bonanza Webstores, including
Stand alone webstore with a variety of beautiful, modern templates
Order fulfillment across selling platforms
Sleek financial and purchasing software integrations



Membership Sale is for all levels
Are you in a tried and true Gold or Platinum membership? You can get your next year of ANY membership for 25% off!



Don't miss out on this once-a-year sale to get 25% off the annual pricing. We are offering 15 days of savings to celebrate 15 years of Bonanza!

The sale price is valid for:

New Sellers
Sellers that want to upgrade their membership level
Sellers renewing their current membership.
---
Bonanza is teasing a new Diamond level membership that will include many new features to help sellers manage their complete ecommerce businesses, coming soon!

You've seen us grow, evolve, and transform over the past 15 years. The original founder of Bonanza had a mission all that time ago: to change the game for online selling, transforming how small businesses thrive online.



We are continuing to grow and adapt this incredible platform, so that benefits both itself, and the sellers who make it shine bright. And now, we continue this with a sneak peek into a feature we will be debuting just around the corner. We can't wait for you to see the unveiling of...



…our new, Diamond Membership.



The Backstory: Why Diamond?
Firstly, why? Well, you've heard the saying "diamonds are forever", right? Similarly, at Bonanza, we believe in longevity and resilience. This membership isn't just a new feature; it's our promise to you.



Everything you need. All in one place.



Your business, our platform. Together, redefining online selling.



So what exactly does it include?



All That Glitters IS Gold (and Diamond)
If you loved our Platinum perks, you're in for a treat. Diamond comes with everything Platinum does, and then some more sprinkled on top!
What does the new membership level include?
TurboTraffic: Supercharge Your Sales
With up to 10 days of TurboTraffic advertising, we're not just increasing your visibility - we're turbocharging it.



Think of a thriving marketplace with countless stores, yet shoppers are irresistibly drawn towards yours, almost magnetically. That's what TurboTraffic does. The key isnt also just any kind of traffic, but the right kind. And we take care of that for you.



Beyond the usual hustle and bustle, TurboTraffic ensures you're a standout.
Mastering the Art of Management
Managing multiple platforms can feel like taming wild horses. But what if you had that one rein that controlled them all effortlessly?



With our integrated order management across all platforms, that's exactly what you get. No more shifting between tabs, no more misplaced orders, and certainly no more chaos. Everything, yes everything, at your fingertips, organized in a way that would make even Marie Kondo proud.
Keeping Those Finances in Check
We have also included an integrated financial and purchasing software. It doesn't just guide you; it transforms the financial maze into a walk in the park. From tracking every penny to making informed financial decisions, it's like having a financial guru residing in your computer. Smart, intuitive, and oh-so-efficient.
You, In The Limelight
With our 'Guides' your products don't just get a spotlight, they get a grand stage.It's one thing to have stellar products; it's another to showcase them in their full glory.



Add to that our strategically positioned Facebook ad placements and you've got an audience that's all eyes and ears on you. From casual browsers to ardent shoppers, your products will capture imaginations and hearts alike.
Curate it Right!
Our Curated Guides inclusion isn't just about promoting products, it's about weaving them into memories. We want people to remember buying your products, right on our platform, for themselves and the people they love.



Picture the festive season: gleaming lights, joyous music, and the hunt for that perfect gift. Now, imagine your products wrapped beautifully under someone's tree. Or simply making their day-to-day better.



Come festive season, you don't just sell, you soar.
Vercado: The Next Big Thing
Ever heard a buzz so loud you couldn't ignore it? That's Vercado by Bonanza Webstores.



While we adore a good mystery, here's a little secret: Vercado is our ambitious step into reimagining how ecommerce works. The best part? You're at the center of this. Stay tuned for this one.
The new membership tier is just one of many changes being made in the last few months as Bonanza looks to the future under new ownership.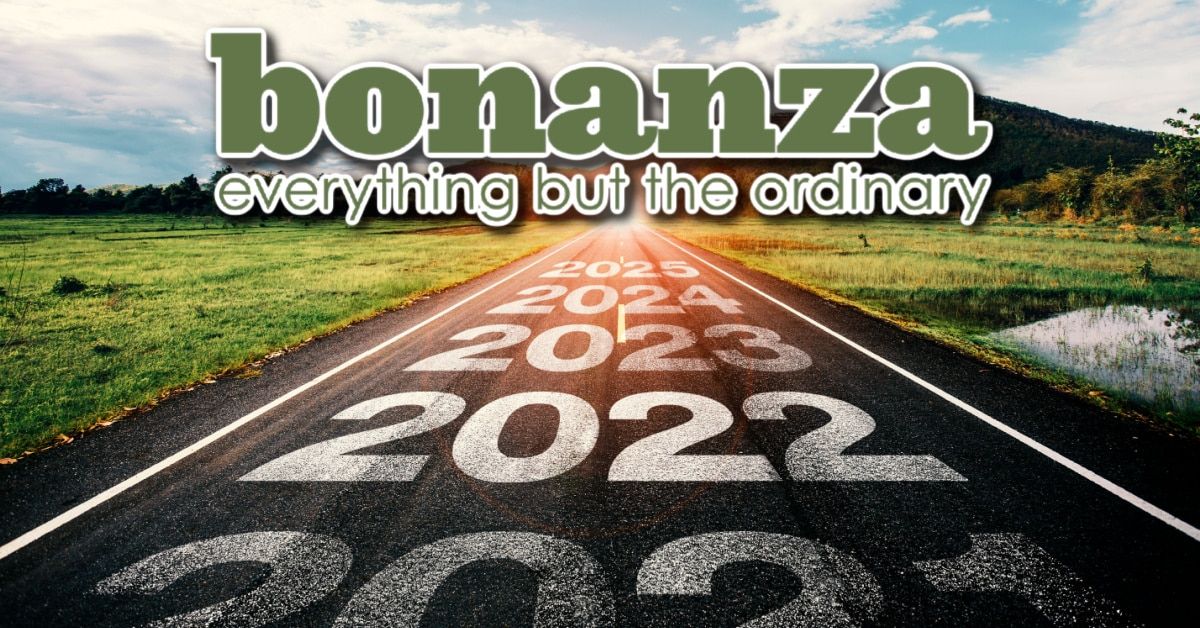 ---