Amazon Tags Frequently Returned Items, Encourages Buyers To Do More Research
Amazon is testing out a new Frequently Returned Item badge to warn buyers of possible product issues and encourage them to do more research before hitting the "buy button."
Currently, Amazon's return policy allows customers to return new and unused items up to 30 days after purchase, usually for free, unless the item is deemed nonreturnable. But returning a product is still a hassle and a bad experience for customers — and Amazon's platform is rife with counterfeits and cheaply produced, low-quality, and sometimes deceptively marketed products bolstered with fake reviews.



Having a visible warning that such items are usually returned not only deters consumers from buying them but also could encourage retailers to be honest about their listings or at least improve on issues that lead to higher product returns in the first place.
Here's what the label looks like on the actual product page - it says "Frequently Returned Item. Check the product details and customer reviews to learn more about this item."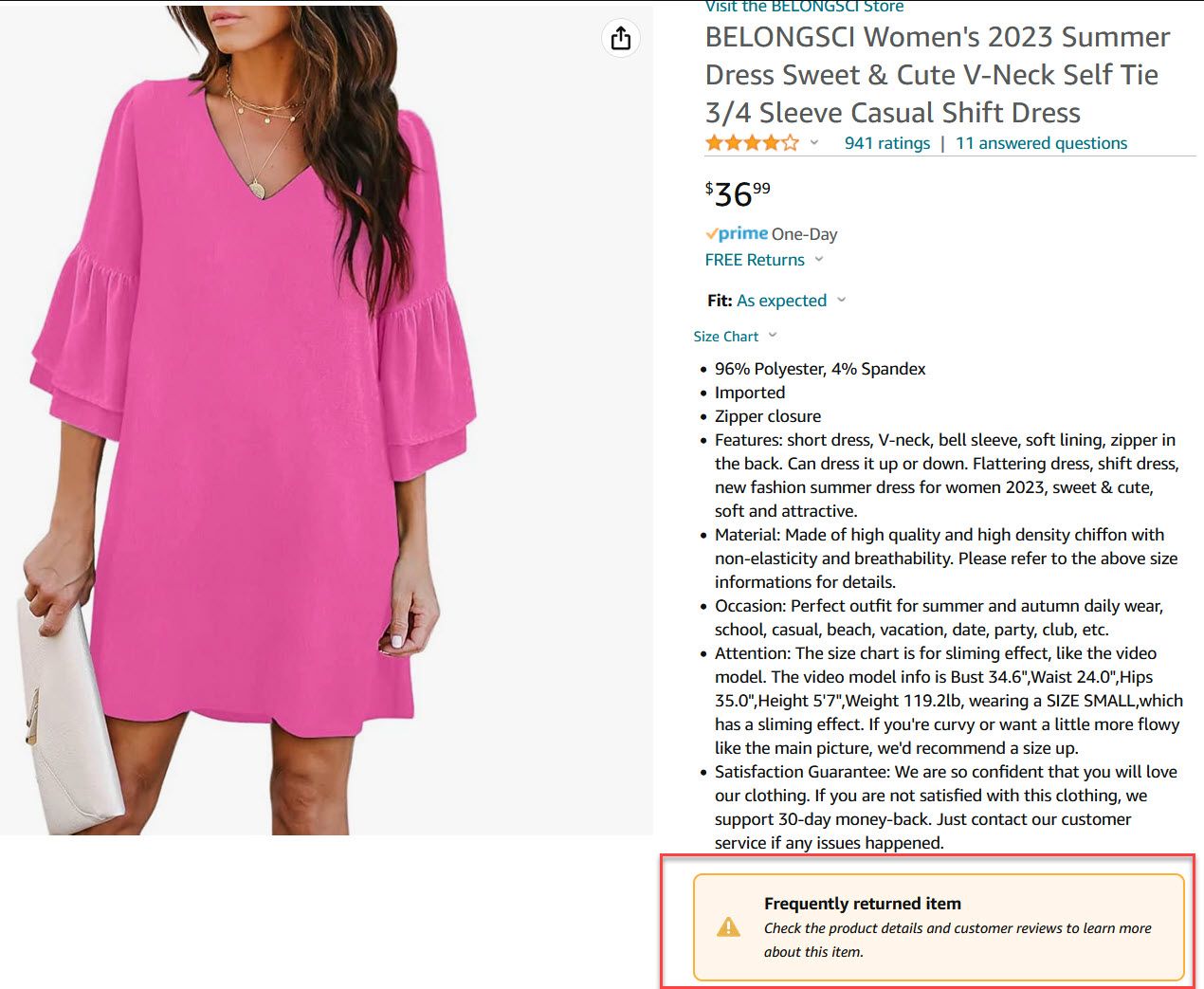 ---
While the effort to bring attention to possible product issues and cut down on returns is admirable, there's also a real potential for abuse as ex-Amazon Audible Product Leader Rakesh Agrawal points out - competitors may just buy your items and return them in order to game the system.
---
What do you think of the Frequently Returned Item badge? Should other marketplace follow Amazon's lead and do more to warn buyers of potential product issues?
Let us know in the comments below!
---