Amazon AI Tool To Generate Listing Content Seen In The Wild
UPDATE 9-13-23
Amazon has officially announced the release of AI Generated Listing Content.
Generative artificial intelligence (generative AI) is helping people tackle tasks like building spreadsheets, captioning images, and writing essays, poems, and presentations.



Now, Amazon is using the latest advancements in AI to dramatically improve the listing creation and management experience for sellers. A new set of generative AI capabilities will simplify how Amazon sellers create more thorough and captivating product descriptions, titles, and listing details.



These new capabilities will make it faster and easier for sellers to list new products as well as enrich existing listings, helping customers more confidently make purchase decisions.



Creating compelling product titles, bullet points, and descriptions has previously required significant work for sellers. Amazon is making new generative AI capabilities available to sellers to simplify that process, reducing the need to enter many pieces of specific product data to just one step.



The new capabilities use large language models (LLMs), a type of machine learning model specifically trained on large amounts of data that can recognize, summarize, translate, predict, and generate text and other content, to build more comprehensive product descriptions.



To get started, sellers only need to provide a brief description of the product in a few words or sentences, and Amazon will generate high-quality content for their review. Sellers can refine these, if they want to, or they can directly submit the automatically generated content to the Amazon catalog.



These new capabilities will help sellers create high-quality listings with less effort and present customers with more complete, consistent, and engaging product information that will enhance their shopping experiences.
---
Amazon has been working on an AI-powered tool to help sellers generate listing content and it appears the new feature is making its way out of early access limited preview and into the hands of sellers in the wild.
The feature was first reported by The Information earlier this month (paywall):
Amazon's new feature prompts merchants who are adding new products to the site to enter keywords describing their wares. The tool will then generate a potential title, description and bullet points for the listing, according to screenshots shared with The Information by Jantzen Russell, an Amazon seller consultant who said he first encountered the tool on a client's account last week.



"We are currently testing new AI solutions for sellers to create product listings with minimal effort, generating detail pages that capture the attention of potential customers," an Amazon spokesperson said.



But the AI tool won't eliminate copywriting work for sellers entirely. Amazon has strict rules about what words and phrases they can use in product descriptions—and the tool warns sellers to double-check the AI-generated content to make sure it complies with the company's listing guidelines, which bar things like obscenities, customer testimonials and false information.



And Russell said Amazon's tool, which it has only rolled out to a limited number of sellers, wasn't working when he tried to use it. He repeatedly encountered an error message and was never able to get it to spit out a product description.
"He repeatedly encountered an error message and was never able to get it to spit out a product description." It sounds like Amazon's first attempt at this went about as well as eBay's - yikes!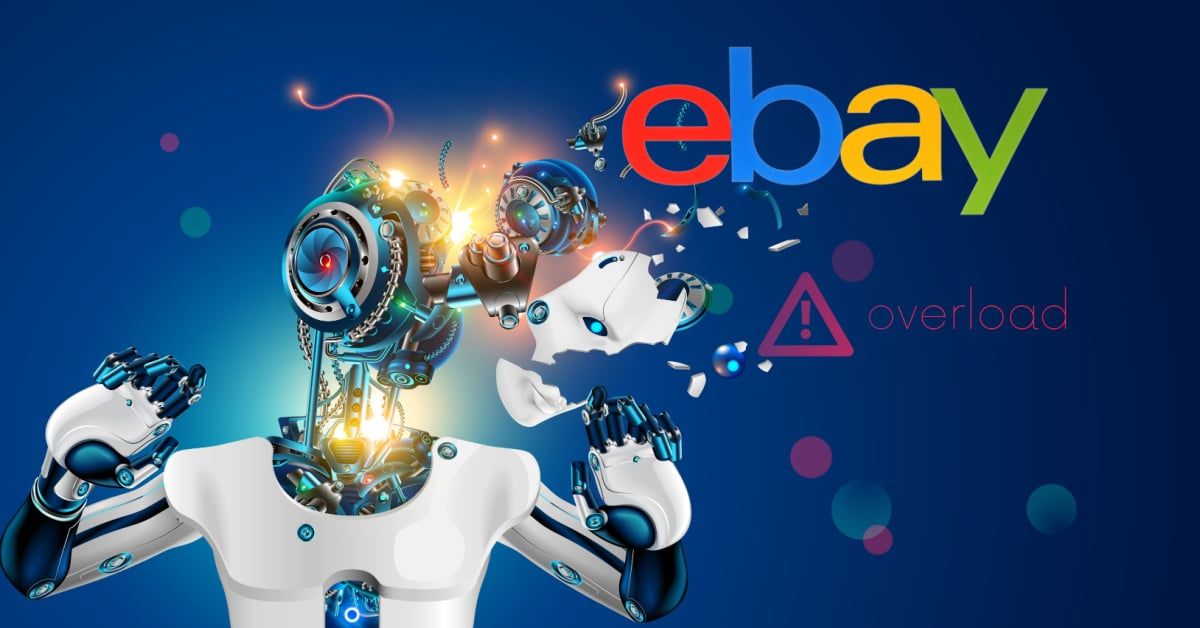 Hopefully Amazon has the bugs worked out now that more sellers are being given access to the new tool.
Here's what it looks like within the product workflow:
---
Have you used Amazon's new AI content generator tool? Let us know about your experience in the comments below!
---