Will Depop Seller Protection Updates Make Their Way To Etsy?
Depop has announced an update to their seller protection policies that will require sellers to use shipping labels purchased from the platform, leaving sellers wondering if Etsy will follow suit.
What's Changing On Depop?
Effective September 3, 2023, Depop sellers will be eligible for protection up to £250/$300, if they purchase a shipping label directly from the platform and meet other criteria.
New policy:
Depop Protection for sellers
With Depop Protection you can sell safely, knowing we've got your back in the rare case that something goes wrong.



Depop Protection is available in the United Kingdom and United States, for sellers who ship using a Depop Shipping label. Read on for full details of the programme, which forms part of our Terms of Service.



What's eligible for Depop Protection?
In the rare case that the item is lost or damaged in transit, your sale will be eligible for Depop Protection if the following criteria apply to your item. Note, ALL must apply:

The item was sold via the Depop app or on the Depop website using the BUY button, as long as it's not on our prohibited items list.
The item was sent with a Depop Shipping label within 5 days from the transaction date
The item has been lost or damaged in transit (this includes where a return has been arranged and the item is lost or damaged upon return.)
The item was sent to the buyer's address shown in your sales receipt (you won't be eligible if you send it elsewhere, either by accident or at the request of the buyer).



What are the Depop Protection limits?

The below limits apply to Depop Protection for sellers and include the item price, as well as shipping fees and applicable taxes. For any sales worth more than this, you should consider using a shipping method that allows you to purchase insurance.



Sales up to £250/$300 are eligible for Depop Protection provided you qualify under the eligibility criteria above.



Bundle sales are treated as one transaction amount (up to the above limits), and not per individual item.



How do I get Depop Protection?

If Depop notified you that something has gone wrong with an item that you shipped using a Depop shipping label, you'll need to do the following:

Respond to all Depop communications within the given time frame, including providing any additional information requested by Depop Support.
For sales made by Paypal, you will need to cooperate with the Paypal dispute resolution process, including any appeals that are available to you. Depop Protection will apply only when you can provide proof of an initial claim with Paypal (as well as eligibility for Depop Protection as above), as well as proof of a lost appeal.



What's excluded from Depop Protection as a Seller?
If ANY of the following apply, you won't be eligible for Depop Protection:

Sales made outside of the Depop BUY button e.g. direct money transfers such as PayPal, Venmo, or bank transfers
Items on Depop's prohibited items list
If you're a seller based in the US or the UK - items sent using any other method than a shipping label purchased through Depop
If you're a seller based outside of the UK or US, Depop Protection is not available
Meeting in person to hand over an item
If any of the eligibility criteria set out above are not met.
---
Since Etsy owns Depop, naturally sellers in the Etsy community are keeping an eye on this update and concerned the requirement to purchase labels from the platform may be coming their way soon too.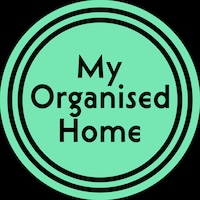 Although Etsy owns Depop (the app for secondhand clothing sales) the two are run separately. The markets are different, the platforms are different and the items for sale are also far removed from the core categories on Etsy. I am not suggesting that what happens on one platform will inevitably travel across to the other. However Depop appears to be aligning its policies with those of Etsy, which makes me think it may be worth keeping the following in mind, just in case Etsy decides to do some mirroring alterations here…



Currently Depop offers seller protection for any item sold which adheres to Depop's rules - not a prohibited item, must be sold on the platform, shipped with tracking and to the address entered by the buyer at the time of purchase.



From 3rd of September 2023 this policy gains some notable extras. In addition to the above, orders lost or damaged in transit are covered for total order value below £250 / $300 including shipping and taxes (sound familiar?) if they have been sent within 5 days of purchase using a shipping label bought on Depop. Royal Mail or other postage bought outside Depop means the order has no protection whatsoever.



Etsy have recently altered the shipping options, and have added Evri as an option for purchasing Etsy Labels in the UK. I have seen people mention that mandating Etsy labels for all orders would be illegal in certain countries, but is there anything which would prevent Etsy from saying that Purchase Protection for Sellers is only available for orders sent with Etsy Labels?



Again, Etsy and Depop are run as two quite separate entities. However as they are under the same umbrella I wouldn't find it too surprising if in future they end up with similar policies.
Etsy already requires sellers in India to purchase shipping labels from the platform, so it would not be a surprise if they extended this requirement to more countries.
However, there are several common shipping carriers/options that Etsy does not currently support (especially in the UK) that could make it very difficult for sellers if the Depop seller protection policy were to be copied.
Until Etsy offer two of my most commonly used postage options, namely Tracked 24 and 48, I can't buy through Etsy. Star Seller demands tracking over £10 but I choose to send all mine tracked regardless of that threshold. I buy through Click and Collect and then get parcels picked up for free.
I find it so strange etsy makes a big thing about sellers sending items using tracking and also pushes buyers to use etsy labels but for UK they don't offer tracked shipping for RM when you buy on etsy. Also i normally drop of my parcels but had a cupel of weeks recently where i needed them collected and realised you can not do that on etsy for Royal Mail or even for Evri.
One seller thinks the lack of support for some services may even be to Etsy's advantage to limit their exposure and costs for providing protection and/or to push more sellers to purchase labels directly from the platform.
Interestingly, or perhaps worryingly, Depop acknowledges that there are geographic limitations for purchasing Depop Shipping.



'Ship With Evri': lets you purchase Evri shipping labels through Depop. Items shipped this way are always tracked. (Mainland UK only - England, Wales, Isle of Wight, Isle of Man, Scotland excluding the Scottish Highlands)



Unless they plan to change this the result will be that some parts of the UK will have access to Seller Protection whilst other parts will not.



Etsy have already shown themselves to be cavalier with regard to allowing UK sellers access to legal policies so I wouldn't be at all surprised if it turns out that Depop's apparent exclusion of half of Scotland from Seller Protection turns out to be a little on the iffy side of the law...



...In the case of Depop it appears that sellers will still be able to use an alternative carrier of their choice, they just won't be covered by Seller Protection if they do.



That could work out rather well for Etsy. Many sellers find Etsy's range of Etsy labels to be inadequate so ship by other means. At the moment Etsy upholds Seller Protection for those orders provided they have 'valid tracking', according to the Etsy definition.



If Etsy were to move to only providing protection for orders sent via Etsy Labels either they would then be covering fewer orders, or, if more people switch to Etsy Labels, they would end up with more commission from selling postage.* Win-Win for Etsy.



*I'm under the impression Etsy makes a little money on each sale of Etsy Labels.
---
What do you think of Depop's new Seller Protection policy? Will it impact your business if Etsy does something similar? Let us know in the comments below!
---