USPS Outage 10-16-23 Causes Confusion & Concern For Sellers
USPS has been experiencing a widespread outage today, interfering with tracking scans and causing confusion and concern for online sellers.
As of the time of publishing, there is still a banner on the USPS page that says "ALERT: WE ARE CURRENTLY EXPERIENCING ISSUES WITH SOME OF OUR APPLICATIONS. WE APOLOGIZE FOR THE INCONVENIENCE."
eBay sellers discussed the problems this outage is causing with tracking packages, asking if eBay will be protecting sellers from the repercussions.
The USPS is having a nationwide outage with their tracking. Packages today aren't getting marked delivered. Some packages may also be delayed. Its up the postal worker if they leave it or choose not to deliver.



Will ebay be protecting sellers for item not received?



this is a mess.
I just had a whole bunch of buyers complaining that all of their packages were delived to the wrong state. After checking every single one only shipped 2 hours ago so clearly they were not delivered cross country in less than 2 hours. Hopefully ebay puts out a memo so sellers do not get hosed again
I just noticed that myself hopefully USPS will have tracking up and running soon. I have several packages still awaiting pickup by the PO.
I'm sure eBay will realize this is an unforeseen situation that is out of our control.
Etsy sellers also reported problems printing labels today and though most don't specifically mention USPS, it's likely this outage may at least have been part of the issue - several sellers said they were also unable to print labels via Pirate Ship.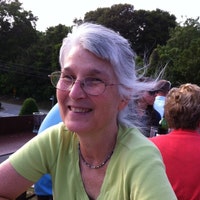 I'm trying purchase an Etsy shipping label but after I click review it just says failed to purchase. I've tried twice, closed out the window and started over and it still won't purchase.
Same. I can't purchase a label from Etsy or Pirate ship. This is weird.
Can anyone print on pirate ship? My account is not linked to Etsy so I manually input if needed and it's not working that way either
PirateShip's status page shows USPS API issues were intermittent today.
Oct 16, 2023
USPS API Outage



Resolved - This incident has been resolved.



Oct 16, 13:33 MDT
Update - We have not seen any issues in the last 30 minutes and believe this issues is resolved. Thank you for your patience, captain!



Oct 16, 13:32 MDT
Update - We are seeing successful purchases at the moment and will continue to monitor.



Oct 16, 13:13 MDT
Investigating - The API we use to communicate with USPS is having intermittent connection issues. We're working with our partners to help them fix this issue as quickly as possible, and will keep you updated.
Many impacted services are showing the issues have been resolved at this time, though there is no word on if seller protections will be needed or provided.
Let us know in the comments below if this outage affected your business and if marketplaces offer your protection for any late shipments or claims that may result.
---