Sellers Question eBay Promoted Listings Within Stores
UPDATE 8-11-21 : The eBay Ads community team has confirmed sellers affected by this intermittent bug should have seen credits appear between July 8 - August 9.
For other sellers that did incur fees for items on store pages, credits will appear on your account dated between July 8, 2021 and August 9, 2021 with the memo: Promoted Listings in Stores fee credit.
---
UPDATE 5-10-21: eBay says this was an "intermittent bug" not an intended experience.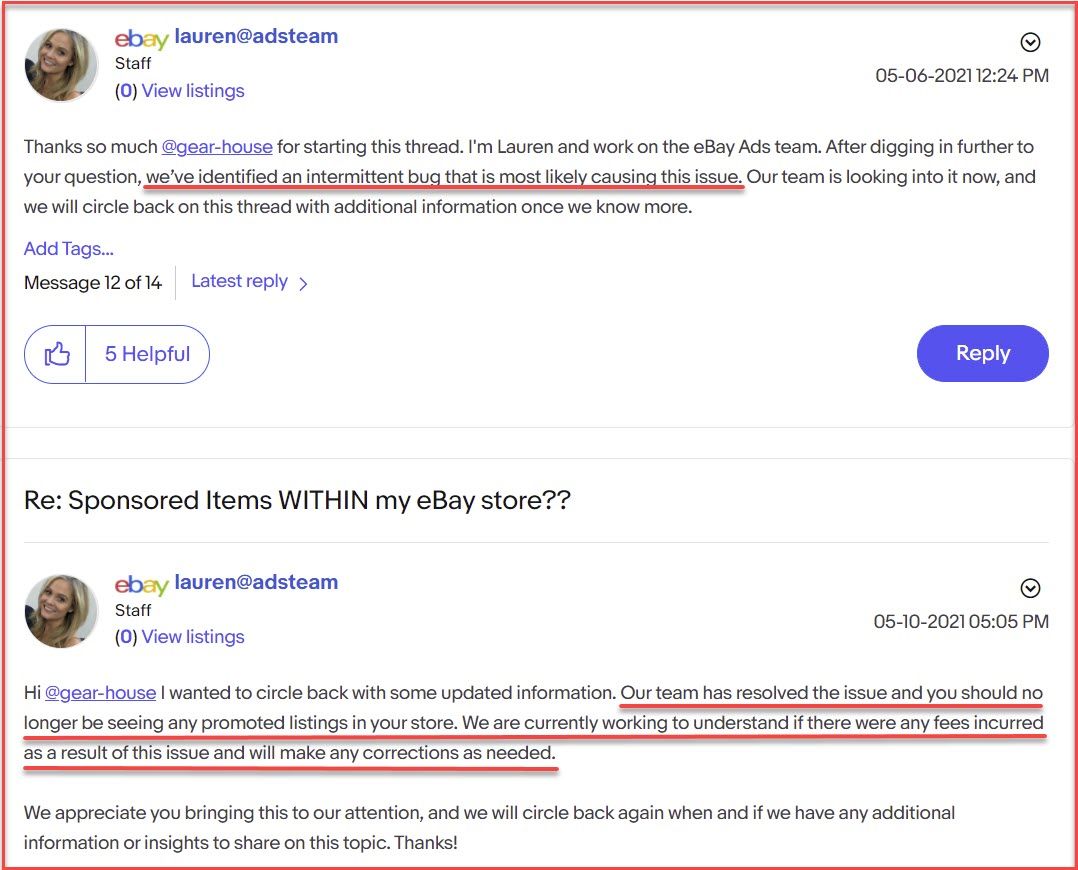 Since sellers have no way to know if a Promoted Listing sale originated from one of those "intermittent bugs", I'm not sure how one would identify if any fees were incurred as a result and corrections are needed - presumably we'll just have to take eBay's word for it.
---
A seller in the eBay community tagged me with a concern about Promoted Listings in their eBay store.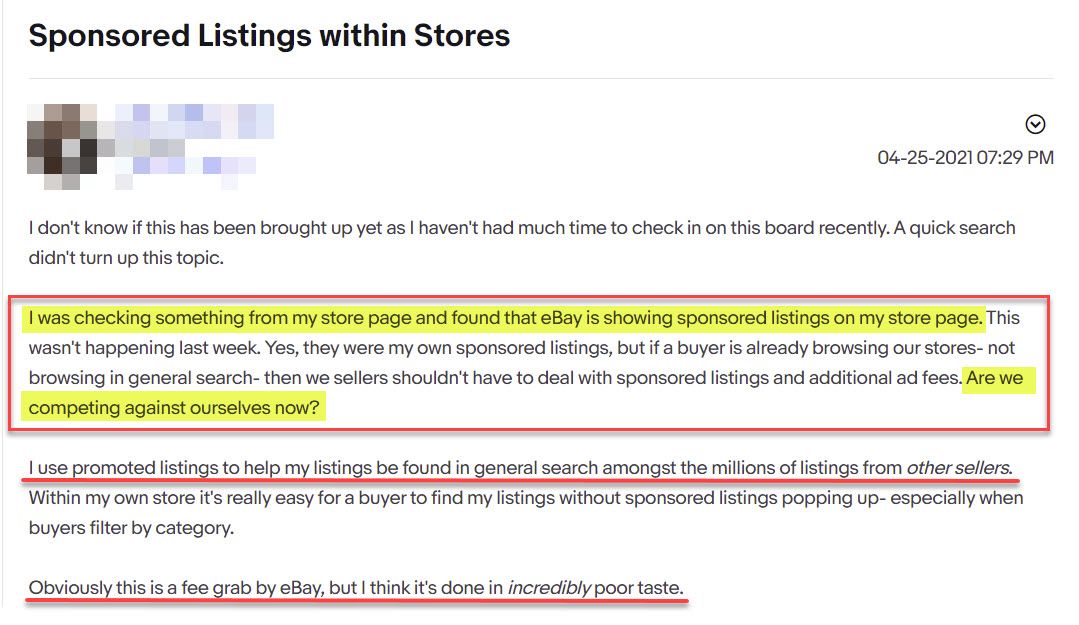 While it is not uncommon to see competitor or third party advertising in listings and across eBay, this seller has a point that the practice of showing the seller's own promoted listings within their store may be a bit of foul play on eBay's part.
Promoted Listings are based on a cost per sale model - the seller chooses an ad rate from 1%-100% and they only pay that additional amount if a buyer completes the sale within 30 days of clicking on the promoted version of the listing.
Sellers are already paying for a store subscription, one of the benefits of which is the ability to create a custom storefront with featured items, category navigation, and search within store to help brand your business and make it easy for buyers to browse and find your items.


As that seller pointed out, finding items within a store is easy if set up properly and if a potential buyer is already browsing your store, it's likely they do not need an ad to find an item they are looking for or convert them into a sale.
Most sellers would consider Promoted Listings to be a tool to help them stand out in general search amongst other sellers, not in their own storefronts.
---
This practice also raises some questions about the statistics eBay shows for search vs non-search placement.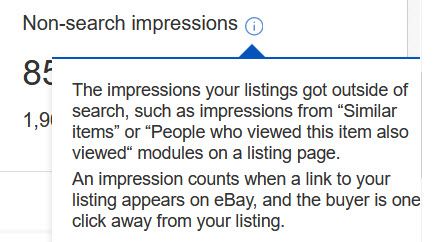 I have to wonder how much of the non-search Promoted Listings impressions may be within a seller's own store.
At the very least, if eBay is going to engage in this practice, they should be transparent and give sellers visibility into what percentage of impressions are coming from their own listings and store pages.
"Openness, honesty, respect and doing business with integrity drives our success." ~ eBay CEO Jaime Iannone
---