Poshmark Names November 27 Secondhand Sunday
Poshmark is encouraging secondhand holiday gifting this season, proclaiming the Sunday after Thanksgiving to be Secondhand Sunday.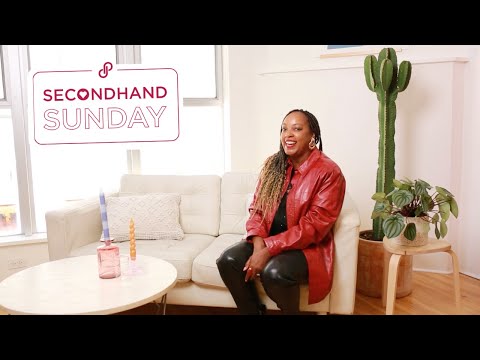 Today, we announce the creation of National Secondhand Sunday, the first-ever holiday dedicated to supporting secondhand sellers, circular fashion, and the planet during the peak holiday shopping season. The Registrar at National Day Calendar proclaimed Secondhand Sunday will be observed on the first Sunday following Thanksgiving annually. The inaugural Secondhand Sunday will take place Nov 27, 2022.



But, this is so much more than just a holiday to us—it's a movement encouraging everyone to shop secondhand.



This holiday season is primed to be the biggest on record for secondhand gifting. Inflation is making secondhand gifting more appealing than ever with about two in five consumers concerned rising costs will result in spending more when it comes to holiday shopping this year. Yet, they still want to find those extra special gifts. Couple that with the independent research**, showing more than 90% of US adults are open to receiving a secondhand or resale gift this holiday season, yet only a third (34%) are likely to buy them for others, and our community has a unique opportunity to support shifting shopping habits and encourage consumers to think secondhand when they're crossing off their holiday list.



Enter Secondhand Sunday: a movement to encourage everyone to experience the magic of shopping personal – buying unique and one-of-a-kind items from individual sellers instead of traditional retailers. As a seller, be on the lookout for a series of opportunities, promotions and events leading up to Secondhand Sunday on 11/27.



Today is just the beginning, but here are a few ways you can get involved:



Spread the Word:
Go to Secondhand Sunday to share your story about why you will shop and sell secondhand this holiday season—we would love to feature you! Encourage friends and family to choose secondhand and share the love on social by using #SecondhandSunday.



Shop Secondhand:
Poshmark is the ideal one-stop-shop to find must-have gifts for everyone on your list (and for yourself!). TikTok famous Stanley cups? Yes, we have them. Birkenstock Boston Clogs? We have those too. Vintage Betsey Johnson? Absolutely. By choosing to shop from a Poshmark seller, you're supporting an actual person and their hopes and their dreams. Plus, buying secondhand is just straight up better for the planet.



Stock Your Closet:
When it comes to gifting this holiday season, the top motivator for secondhand shoppers is to find deals (60%), especially on luxury (42%) and unique/vintage items that can't be found elsewhere (54%). Buyers are gearing up to shop, so the time to list is now! By selling your preloved styles on Poshmark, not only are you contributing to the circular economy but you can make extra cash to pay for all of the gifts on your list.



Mark your calendars—Secondhand Sunday is happening 11/27—right between Black Friday and Cyber Monday. We can't wait to see how you make this holiday your own!
---
Would you consider giving secondhand items as holidays gifts? Let us know in the comments below!
---