Poshmark's Loss May Be eBay's Gain In UK & Australia
eBay is wasting no time moving in to make the most of any void that may be left by Poshmark's very sudden decision to exit the UK, Australia and India markets, posting a message in the eBayUK community forum with tips to help new and existing sellers transition their Poshmark business to eBay.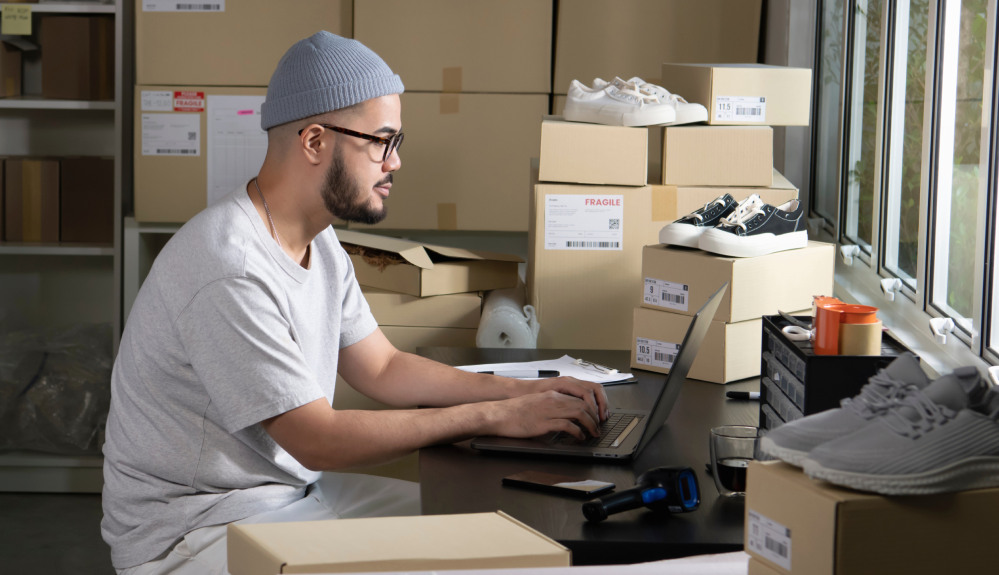 eBay suggested if sellers have a large closet of listings to transfer, they may want to consider third party tools, even linking to a special 20% off offer from Ad Lister.
We appreciate it's a difficult time for anyone that has been affected by this news.



If you're a UK Poshmark seller thinking about moving your listings to eBay here are some points to bear in mind.

Exporting listing data from Poshmark



If you've got a large number of listings on Poshmark, you could save time by exporting the listing data and uploading it to eBay. Using a third party service provider can make this process a lot more efficient.



Examples include:

Ad-Lister (find an exclusive offer for Poshmark sellers here)
ChannelAdvisor
However, if you already sell on eBay, you'll want to make sure you don't run afoul of the duplicate listing policy, whether you use a third party tool or copy listings over manually.
2. Duplicate listings
Many Poshmark sellers already have some of their items listed on eBay. We realise you only have a short amount of time to move your Poshmark listings to another marketplace, but please do your best to make sure you don't inadvertently create new listings for items that are already live on your eBay account. This could lead to a breach of our duplicate listings policy.
eBay also advised sellers coming over from Poshmark to review requirements for identity and business detail verification, recent changes and fees.
Account security
If you haven't listed or sold many items on eBay recently, or you've just opened an account, you might be asked to verify some information. This is a normal process and won't take long if you provide the information requested quickly.



While we're waiting for you to verify details, we might put a temporary hold on payouts or limit the number of items you can list (you'll still be able to create draft listings).



If you're planning to move multiple listings from Poshmark to eBay, please contact us on sellergrowthUK@ebay.com so we can help to support the transition.



Recent changes on eBay
eBay has been operating in the UK for well over 20 years. Over this time, we've continued to evolve and adapt selling features in line with changing customer needs. Some recent changes to be aware of include:



Reducing unpaid items for accepted offers: To help you get paid faster when a buyer accepts an offer, there's now a new process where buyers will be asked to submit their payment and shipping details when making or accepting an offer. This is live for many accounts now and we plan to roll it out to everyone soon.



Expansion of Authenticity Guarantee to select sneakers under £100: Authenticity Guarantee for sneakers now includes select in-demand models and brands (subject to change) for price points under £100 to help more buyers shop sneakers with confidence.



Expansion of Authenticity Guarantee for more jewellery items: Authenticity Guarantee has now been extended to include: Fine Jewellery, Engagement & Wedding, Men's Jewellery, and Vintage & Antique Jewellery, to provide a better experience for millions of buyers - and more protection for businesses.



Social sharing of your eBay listings: You can create custom links to your eBay listings from the Social page in Seller Hub.



eBay fees
If you're new to eBay or you haven't listed on eBay for a while, it's worth familiarising yourself with our fee structure:

Please also read our Business seller policy.
---
If you've been impacted by Poshmark's sudden closure in UK, Australia, and India, we'd love to hear about how this change will affect your online selling ventures and what marketplaces you plan to try instead!
Leave a comment below or contact VAR!
---