Pitney Bowes Faces Renewed Pressure To Replace CEO, Sell Global Ecommerce Business
Pitney Bowes is under renewed pressure to oust CEO Marc Lautenbach and sell off the Global Ecommerce division, just months after an expensive proxy battle sparked by Hestia Capital Management's call for changes at the company.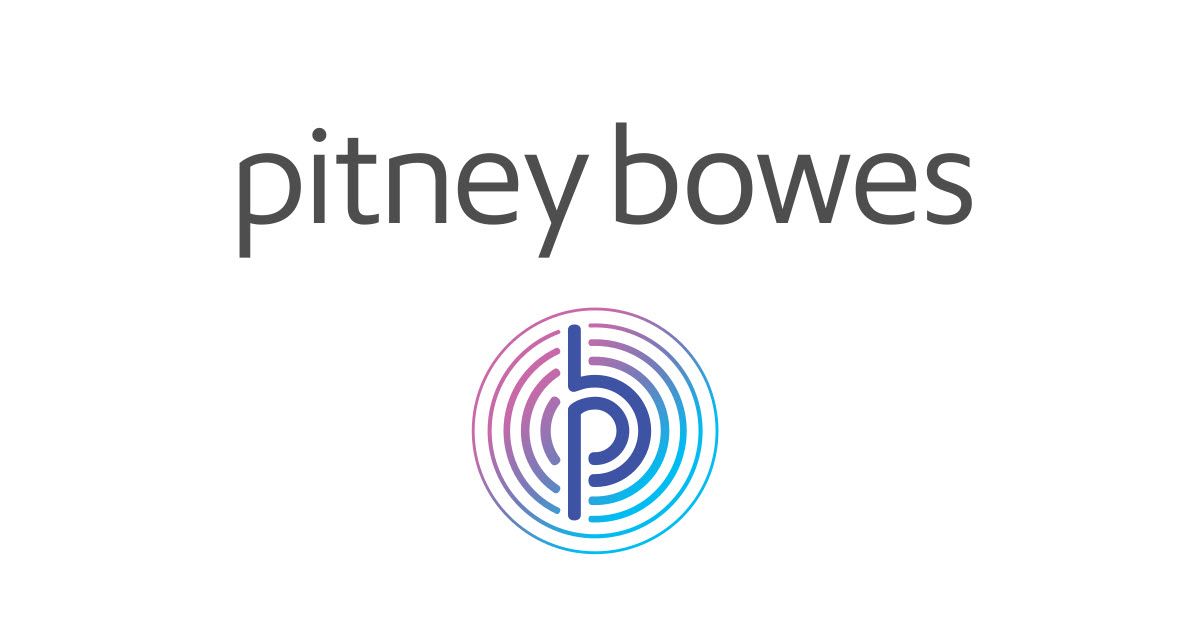 In a post on Seeking Alpha, president and founder of Domo Capital Management, Justin Dopierala, advised new independent directors to side with Hestia Capital in making urgently needed leadership and business operations changes after "epic failure to execute" by current management.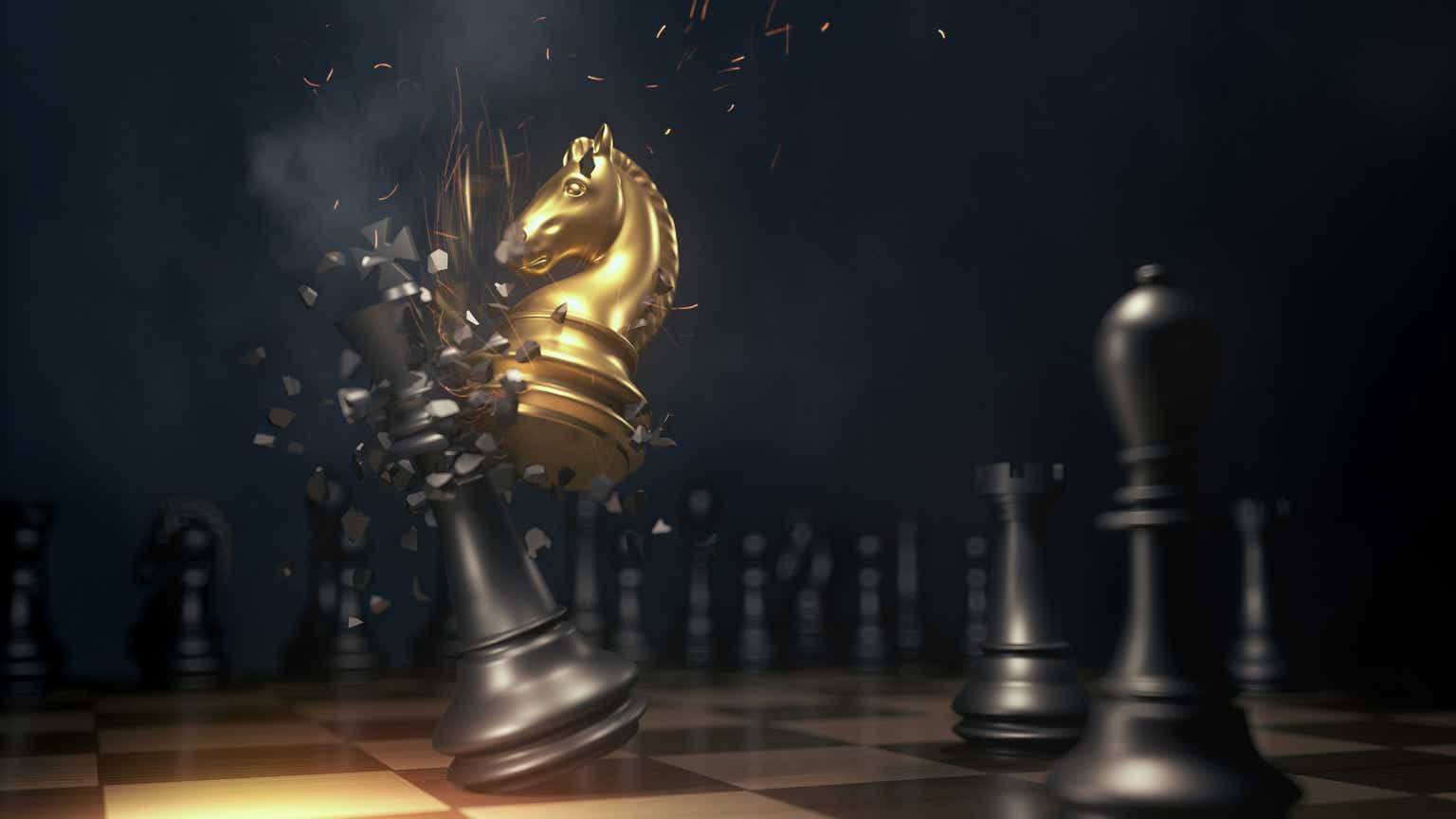 I had high hopes for Pitney Bowes. Under another CEO and management team, shares could have traded between $20 and $40 by now. Unfortunately, it has become apparent that the Global Ecommerce segment is an extremely valuable asset... in the hands of another management team.



I believe that the best scenario for investors is for the Pitney Bowes Board of Directors to quickly come to the same conclusion that the segment needs to be sold immediately. Doing so will unlock significant value for Pitney Bowes shareholders, allow the company to significantly lower their cost of capital and interest payments, substantially increase profitability, and allow for investments into easy growth opportunities within the company's other business segments.



A sale price of over $1 billion is definitely possible given the existing customer base, and significant investments in automation. There is no question that the capital expenditures that Pitney Bowes has made have materially increased the efficiency of the network over the last year.



This is not the article I wanted to write. I have been bullish on the Global Ecommerce segment and management's ability to turn it around for years. My analysis of the situation based on several years of working in the Pricing department of FedEx Services (FDX) was well-founded, but I just never anticipated such an epic failure to execute by the management team.
Dopierala went on to outline 3 possible paths for Pitney Bowes to take, all of which include the sale of the global ecommerce unit and replacing Lautenbach as CEO.
Path 1 would require newly appointed independent director Steve Brill to choose loyalty to shareholders over loyalty to Lautenbach.
Brill retired from UPS in 2020 as the President of Corporate Strategy and Dopierala argues that decades long career at UPS puts Brill in an important position to lead the way in making needed change.
Brill must vote to put the Global Ecommerce segment up for sale and to begin the search for a new CEO. As someone who spent 33 years in the industry, there should be no one more qualified to come to this conclusion as an "independent" thinker.



Failure to do so can only mean one thing: Steve Brill has decided to put his loyalty to Marc (for appointing him as an "independent" director) ahead of his loyalty to the shareholders
Other possibilities suggested by Dopierala include a new activist investor stepping into the fray or Hestia Capital winning another board seat and forcing through the changes for which they've been advocating - an outcome that would not be ideal as it would delay moving the company forward for another year and could potentially waste more money on another proxy battle.
This outcome would be unfortunate, because it would mean that we would most definitely have to wait until 2024's annual shareholder meeting for the change necessary to move the company forward. I would assume that this outcome would also result in shareholder money being spent to fight Hestia from winning additional board seats.



However, the conclusion would be the same. There is little doubt that by 2024 Hestia would have the full support from the proxy companies to force even the passive shareholders like BlackRock and Vanguard to vote for all nine of Hestia's candidates - an outcome that would likely make it extremely difficult for some of the losing Directors to win seats at other companies in the future where they have no leg up in the area of Board diversity.
Investor Bradley Radoff also issued an open letter to Brill and another new independent director, Darrell Thomas.
Radoff urged support for divesting the global ecommerce unit and conducting an "orderly departure" for Lautenbach, as well as supporting "cost containment initiatives" of Pitney Bowes' "bloated corporate overhead."
Dear Messrs. Brill and Thomas,



I own a meaningful equity stake in Pitney Bowes, Inc. ("Pitney Bowes" or the "Company"), making me one of the Company's largest individual shareholders. I hoped that you two, despite being appointed as part of the Board's defensive refresh this past spring, would not perpetuate the value-destructive status quo championed by Chief Executive Officer Marc Lautenbach and Chair Mary J. Guilfoile.



Unfortunately, the reconstituted Board's failure to make any significant change leads me to question whether you have the will to oppose the entrenched incumbents. It seems clear that Mr. Lautenbach is an impediment to addressing issues with Global Ecommerce ("GEC") and the bloated overhead – both of which are a result of his empire building enabled by an entrenched Board. Shareholders simply want to see a strongly profitable company driven by Presort and SendTech.



The following is a quick summary of the situation you face:

Over the past five years, the Company's share price is down roughly 60% and the GEC segment – which is valuable in the right hands – has driven hundreds of millions of capital investment and losses.
As shareholders have seen their value destroyed, Mr. Lautenbach has repeatedly said GEC is on the verge of being profitable.
On January 28, when the Company's full-year results revealed negative EBIT of approximately $100 million for GEC, Mr. Lautenbach once again indicated that profitability was right around the corner for the segment.
On May 1, you two said in a public letter that "GEC today is well positioned to take advantage of growing e-commerce trends and is on the path to long-term profitability." Shareholders now know "long-term profitability" was really a euphemism for massive short-term losses and who really knows when profitable.
On May 4, the Company's Q1 2023 financial results showed negative EBIT of approximately $34 million for GEC.
On August 3, the Company's Q2 2023 financial results showed negative EBIT of approximately $38 million for GEC.



I fear you may have been misled about the state of GEC when you joined. Regardless, you now bear responsibility for the actions of Mr. Lautenbach and the losses posted by GEC. The clock is ticking.



You need to understand that shareholders – the true owners of Pitney Bowes – expected immediate action after the Board forced an absurdly expensive and wasteful proxy contest that resulted in four legacy directors being voted out. Rather than be a logjam, please differentiate yourself from the failed legacy directors by supporting the following:

An orderly departure for Mr. Lautenbach, who has spent more than 10 years being rewarded for failure and value destruction.
A public commitment to divest GEC, which is far more valuable to a strategic acquirer.
A public commitment to cost containment initiatives that would promptly reduce Pitney Bowes' bloated corporate overhead. I would expect a minimum $50 million reduction from the unallocated overhead.



Thank you for your consideration. You have a tremendous opportunity to turn around Pitney Bowes for the benefit of long-suffering shareholders and stakeholders. If you begin putting yourselves in the position of the owners of the business, I am confident you will see urgent action is required.
---