Mercari Ambassador Affiliate Program Launches In Japan
Mercari launches Ambassador affiliate program rewarding users who share items for sale on social media and blogs with a 2% commission on the sale price.
The new Mercari Ambassador program is initially rolling out in Japan, but the company says it is being released in stages so it's possible US users will be included in the future.
Here's how it works (translation by Google):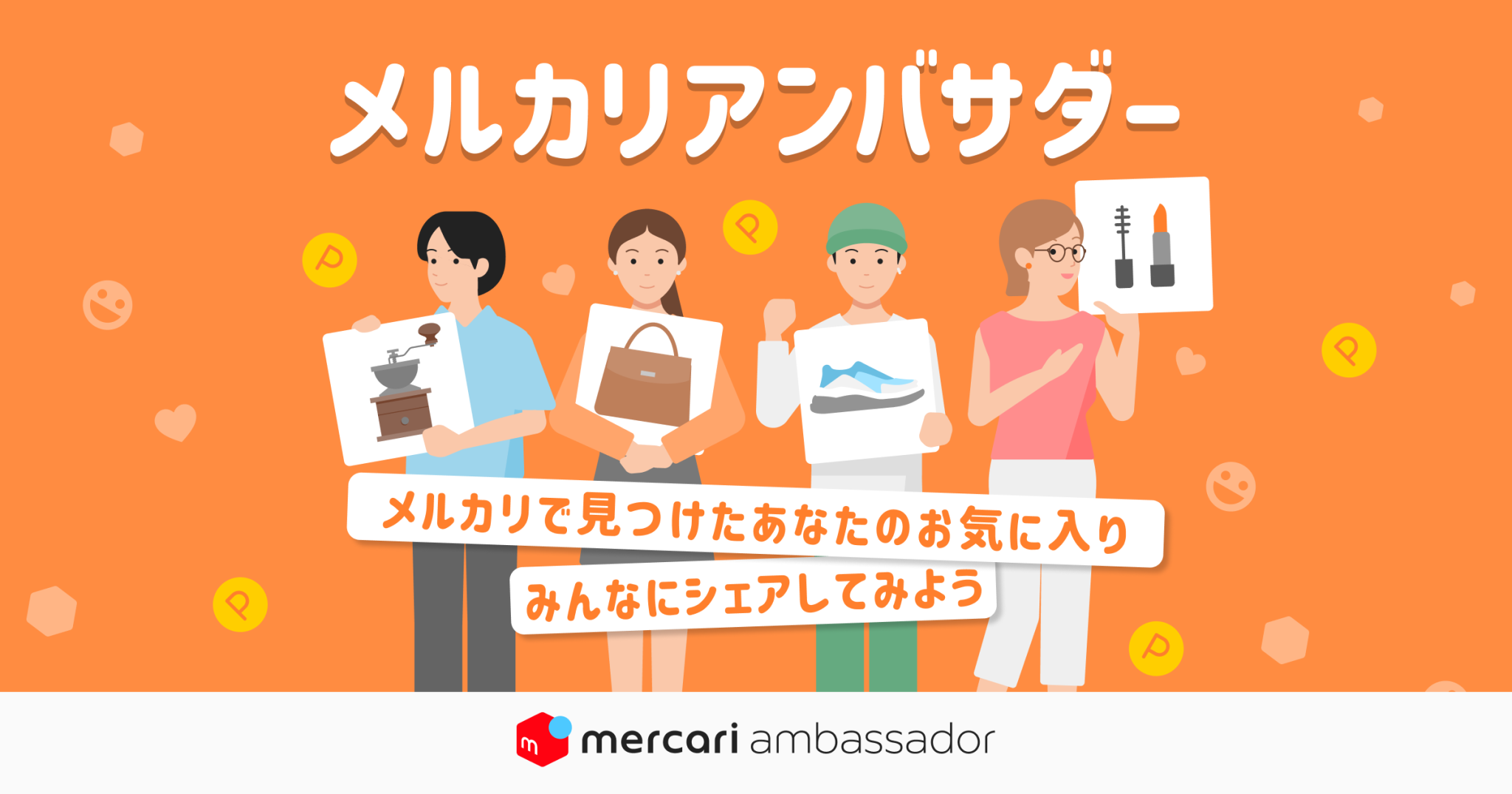 "Mercari Ambassador" is an affiliate program provided by Mercari. If you introduce Mercari products on your blog or social media and someone purchases the product through your affiliate link, you will earn 2% of the sales price as a commission.



How to register as a "Mercari Ambassador"

Access My Page and click "Mercari Ambassador" on the side menu.
*You can register from the web version of Mercari.



Click the "Register as an Ambassador" button on the "Mercari Ambassador" page



Click the "Agree to the above and apply" button on the registration screen
.* To apply, you must pre-register your name and current address. If you have not yet registered, please update it from "My Page > Personal Information Settings > Name/Date of Birth/Current Address" in the Mercari app.



Registration is complete when the "Mercari Ambassador" TOP page is displayed.



How to obtain "Mercari Ambassador" rewards

After registering as a Mercari Ambassador, when you open the web version of Mercari, a blue toolbar will be displayed.



Open the product or search results page you want to promote and generate an affiliate link from the toolbar



If you introduce an affiliate link on your blog or SNS and someone purchases a product through the link, you will receive a commission. *Please check the Mercari Guide for the conditions for earning commissions.
To kick things off, Mercari is offering a special 5% commission promotion from November 14, 2023 to January 10, 2024.
About the "Mercari Ambassador" start commemorative campaign
During the campaign period, for a limited time, Mercari points will be awarded for 5% of the sales price of products purchased through the Mercari Ambassador affiliate link, instead of the usual 2%.



*The upper limit of additional reward (3%) is 3,000 points.



Campaign period: November 14, 2023 (Tuesday) 00:00 to January 10, 2024 (Wednesday) 23:59
More information can be found in the Mercari Japan Help Guide.
---