Is eBay Making Improvements to Managed Payments?
UPDATE 5-28
As of yesterday after writing this blog, the payment processing went back to 2 business days, so the faster processing earlier in the week is not appearing to be consistent.
However, I can confirm that eBay is doing a phased rollout of changes to the transaction page that will now show the fee percentage and breakdown the calculation.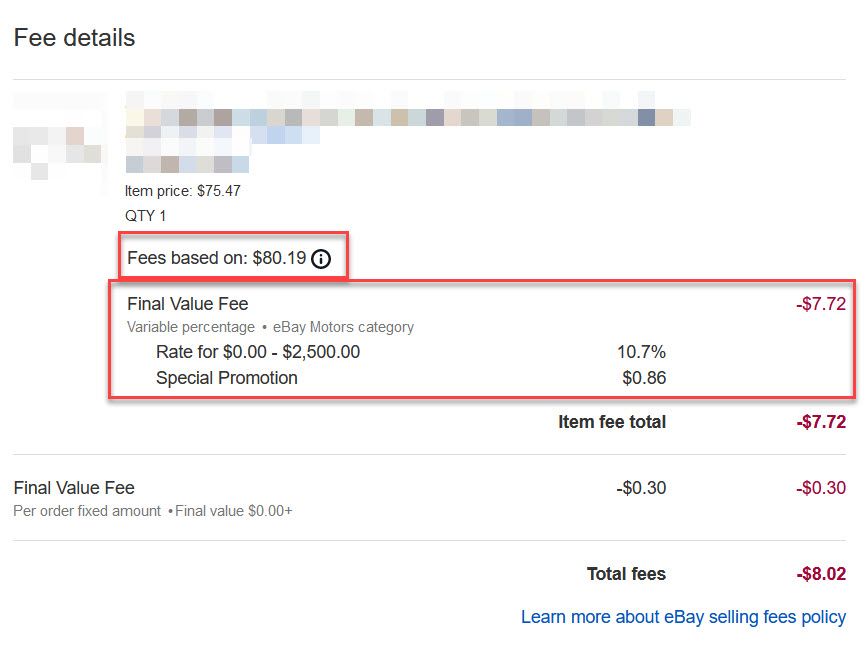 It's a big step in the right direction, but still needs a little work.
The "special promotion" is the Top Rated Seller Plus 10% fee discount.  However, the way it is displayed on this page doesn't make it clear that is a discount. eBay should change that from Special Promotion to Top Rated Seller Discount to avoid confusion.
They should also show the calculation for the percentage separately on the right ($80.19 x 10.7% = $8.58) then show the discount, then the total to make it clear exactly how that total was calculated ($8.58 - $0.86 = $7.72).
---
There has been no official announcement, but I'm seeing reports that could mean eBay is stepping up to the plate to improve the Managed Payments experience.
First, eBay has historically taken 2 business days (not including weekends or holidays) to move funds from "processing" to "available for payout."
Starting earlier this week, one seller says every order is consistently processing in 1 business day.  It's not clear if this is specific to this one selling account, an across the board change, or another "phased rollout."

Secondly, this post on Reddit seems to indicate eBay may be moving to be more transparent and upfront about fees by showing the actual fee percentages as well as totals.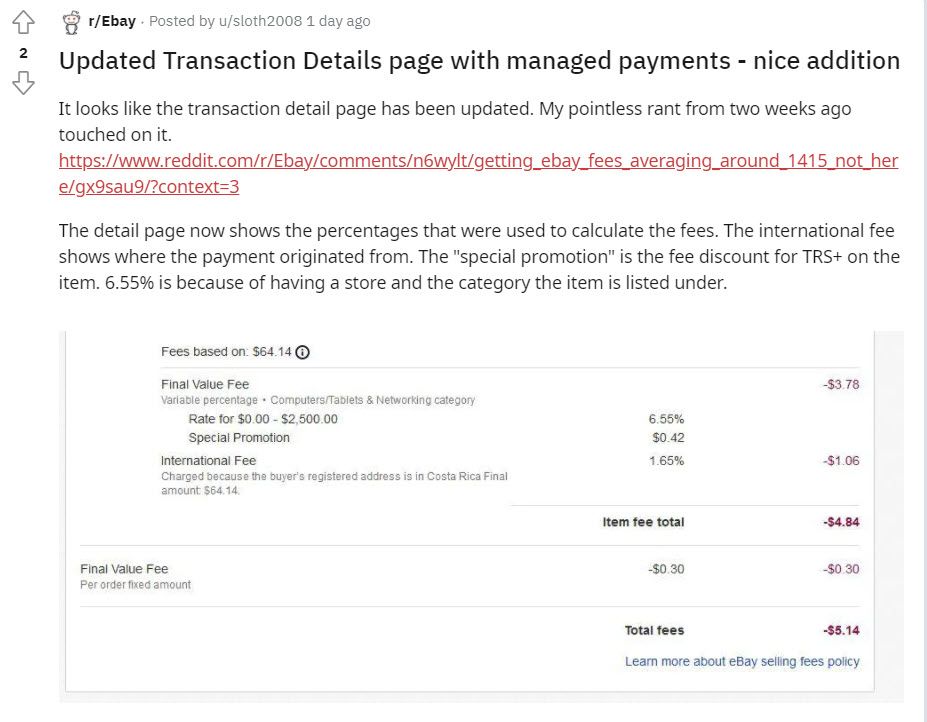 I haven't personally seen transaction details displayed like this and so far no one else on that thread has confirmed it, but again it could be another "early stages phased rollout."
If eBay does add this level of transparency to the transaction details for all sellers, it will be a huge step in the right direction and I'll be first in line to give them a pat on the back.
---
Are you seeing improved payment process times and/or transparency about fees? Let me know in the comments below!
---