Hacked eBay Account Costs Seller Thousands In Fees
UPDATE 10-2-22
Another seller in the UK is reporting being charged almost £50,000 in fees in one day after their account was taken over and used for fraud. 🤯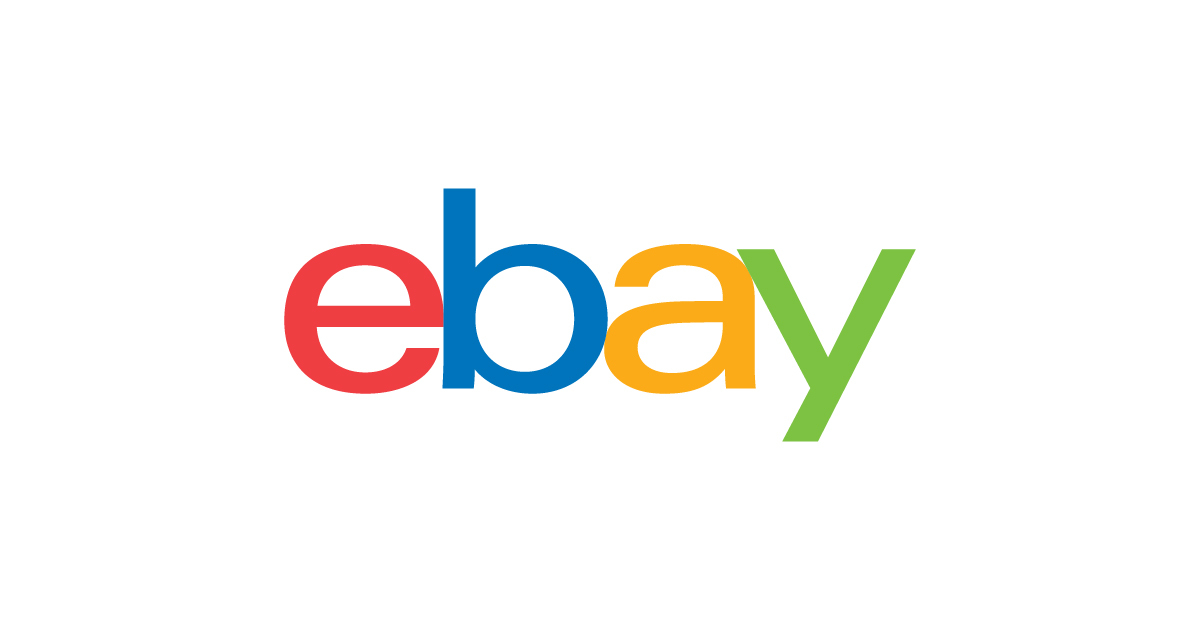 Last week my eBay account was taken over. for one day. I have been charged almost £50,000 in Insertion Fees and Special Duration fees for that day. My Financial Statement shows 1622 PAGES of fraudulent listings ( almost 20,000 listings at 12 listing per page)!



So far I've spend over 5 hours talking at least 27 eBay staff from various departments and got no-where. I'm sure they will ask my bank for this amount, my bank will say 'No', eBay will close my account, and my 10-year old business will stop.....



Does anyone know how i can resolve this?
---
UPDATE 7-18-22
The seller reported back that after filing a complaint with the Better Business Bureau, the situation has finally been resolved by eBay.
Hello - submitting to BBB was the solution. It took about 7 days, but I was called by a human being specifically assigned to handle BBB complaints (or so he said). He explained he listed to all of my phone calls, reviewed all of my chat transcripts, and spent about 5 hours researching the issue and ultimately issued my refund and apologized for how difficult it was to resolve my situation. It was unfortunate that it took this much effort.



Thank you @valueaddedresource for providing the solution.



To others, yes, I immediately changed my password and enabled 2factor login.
I agree it is unfortunate that it took so much effort and public pressure to get eBay to do the right thing - but I'm glad this story at least had a happy ending.
---
A seller in the eBay community is experiencing a nightmare scenario involving a compromised account and thousands of dollars in fraudulent fees. 🤯
As I've noted in previous investigations of all manner of account takeover fraud, once the fraudsters gain unauthorized access to an account, they may opt into a store subscription or other services/upgrades that incur additional fees.
Even after the legitimate accountholder has worked with eBay to secure the account, eBay will often attempt to recover those fees from the accountholder's payment method on file despite the fact they are well aware that person is an innocent victim in the fraud scheme not an accomplice.
The seller gave the following timeline of the incident:
May 8th: I received an email: Enterprise account opened ($2995 per month) + qty 2x $250 "fixed price listing allowance" immediately charged to my credit card on file ($500). I did not open this account. It would not make sense for me to open this.



I canceled the Enterprise account right away, but you cannot "cancel" it. It can only close at the end of the month. Terms state you will be charged for the entire month.



I called eBay and explained the situation. They said they would refund the $500 and make sure I am not charged for the enterprise account.
May 13th: Called to check on status of refund and was told it would still happen. Got confirmation via email and voice that I would not be charged for the Enterprise store.
May 15th: order was placed using another payment option that was added. The order would not cancel. It was from a strangely named seller that later closed the account.



Very odd because the seller even left feedback and provided a tracking number that showed the item was delivered the day before it was sent. This does not make sense. Removed new payment method. I changed password and enabled 2factor/text login. Convinced this has all been fraudulent activity.
Jun 4th: I get an email saying funds ($2,322.54) will be deducted from my checking account for the period May 8th-31st because of the Enterprise store.



I was on the phone for an hour with no resolution, told it was submitted as a high priority ticket to (again) refund the $500 charge and waive the $2,322.54 charge. Given another case id.
June 7th: Received notice via email that funds were being removed from my checking account. Immediately called. Asked for supervisor immediately. Again explained the entire situation. I was told once again a request was being entered to refund the $500 and the subscription charge. Got a new type of request number that doesn't match the others.I was also told at this point that it would take 1.5 weeks minimum to resolve the situation.



Closed checking account so funds could not be withdrawn. Several attempts at withdrawing the money have failed.
June 29th: I received an email from eBay Collections that they will continue trying to collect.



I have no ability to talk to anyone that can actually resolve this. They can only enter tickets and give me reference numbers.



I do not want this sent to a collection agency and for it to impact my credit score.
---
The abject failure on eBay's part at every level here is absolutely mindboggling.
This seller has been an eBay member since 1998 and in that time has racked up only an 88 feedback score from buying and selling combined - obviously not a high volume account by any stretch of the imagination.
So after ~24 years of low levels of activity, this account suddenly signs up for the highest level store subscription providing 100,000 listings per month at an insane price of ~$3,000 per month....and that didn't trip any red flags in eBay's systems?!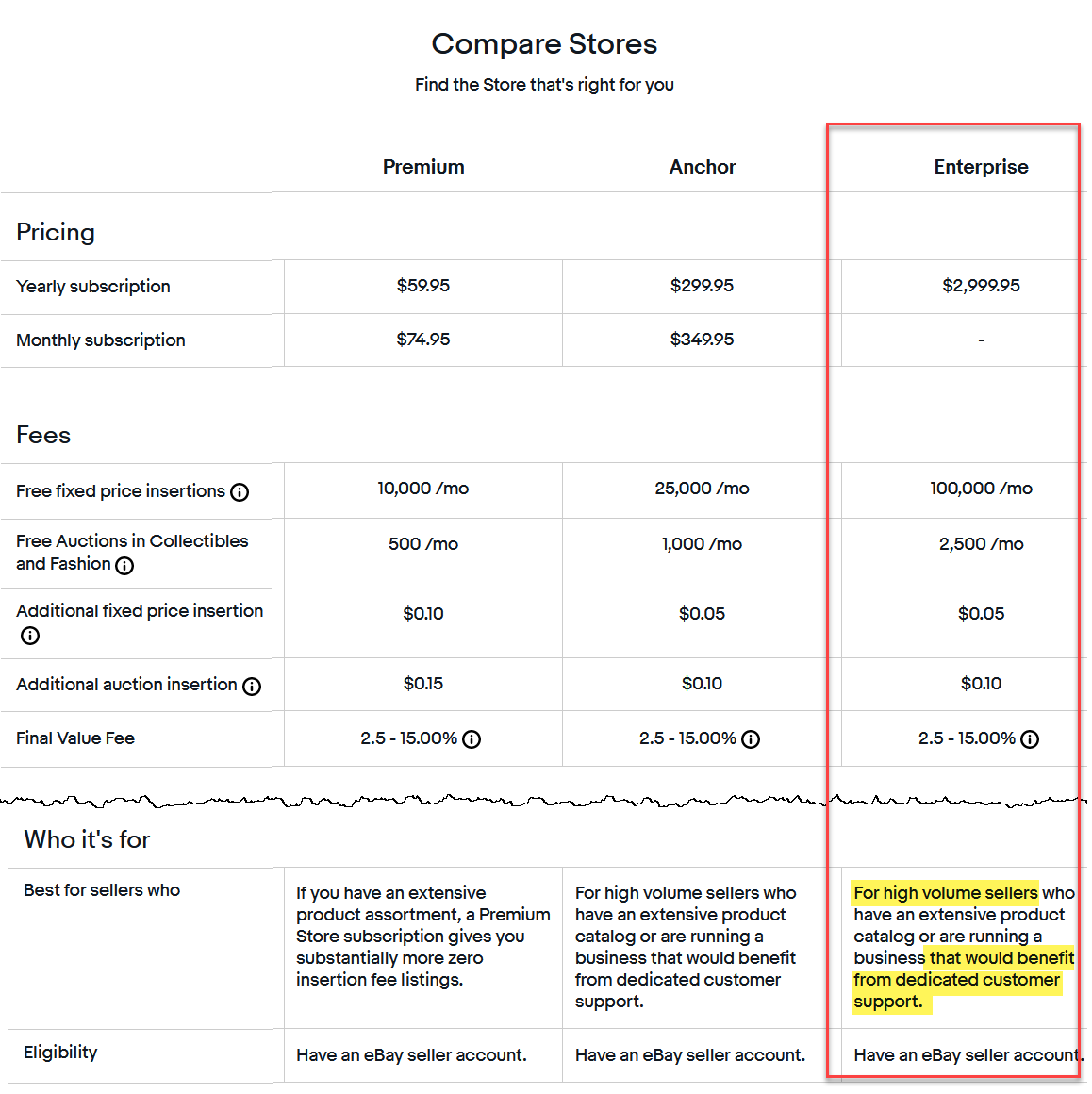 How is it even possible for such egregiously suspicious activity as this to pass by unnoticed by anyone?
Meanwhile, my account and countless thousands of others have been caught up in eBay's AI driven dragnet with accounts permanently suspended in error because automated systems thought they detected "activity indicating the account had been accessed by an unauthorized third party" when no such activity had actually occurred - obviously the AI needs some "additional coaching."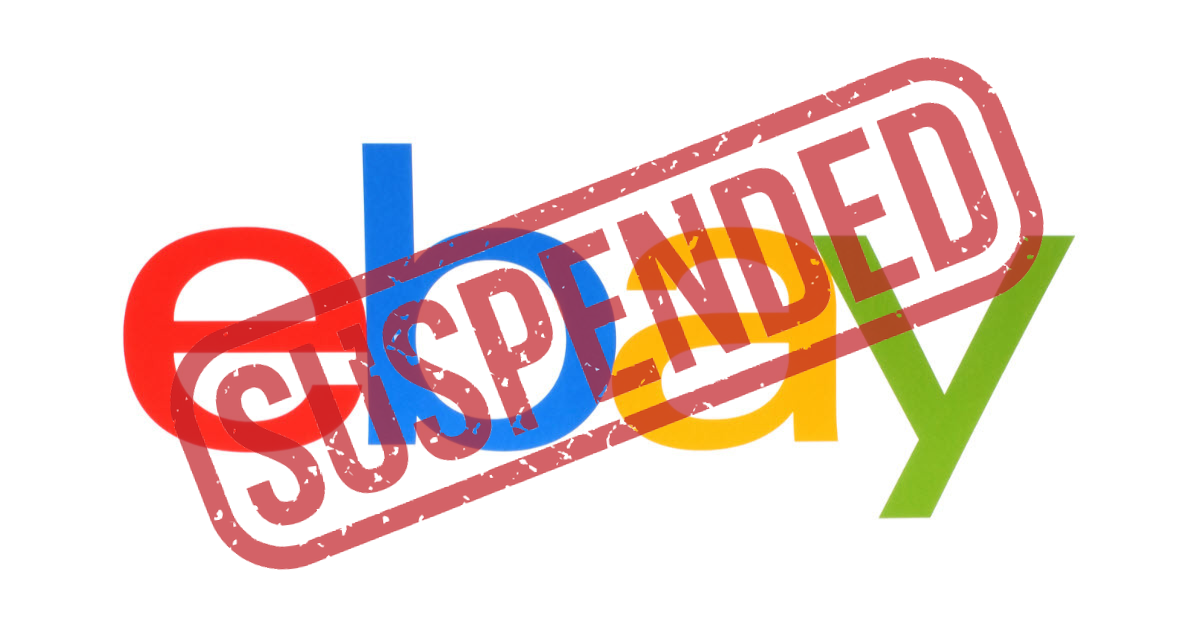 Pro tip for eBay - maybe it would be a good idea to have that "dedicated customer support" reach out to sellers who sign up for the enterprise level subscription just to check on them to see if they need help with anything.
Worst case scenario - it's a legitimate business who will be very impressed with the hands-on customer service experience.
Best case scenario -  (hopefully) properly trained customer service might smell something fishy and have the opportunity to verify account details to proactively handle the situation before the fraud gets out of hand.
---
Beyond that, once the legitimate accountholder reported the hacked account through the proper channels and completed all steps to secure it with the help of eBay support, there should have been an immediate freeze put on all billing procedures of any kind, period.
At that point, there should not have even been the possibility of thousands of dollars in fraudulent fees being collected from the victim's bank account, let alone having that account sent to collections possibly causing additional harm through negative credit report events, etc.
How can we expect eBay to take account hijacking and security issues on the site seriously when there is a massive conflict of interest that allows them to collect thousands of dollars in fees from the innocent legitimate accountholders?
I responded to the seller in the community with the advice to file cases with the Better Business Bureau, his state Attorney General's office and the FTC.
eBay has clearly shown they have neither the motivation nor inclination to do the right thing on their own here - maybe public and regulatory scrutiny will convince them otherwise.
---