Etsy UK Sellers Disappear From Search Results
Etsy sellers in the UK are concerned about a glitch that appears to remove items in the UK from some search results.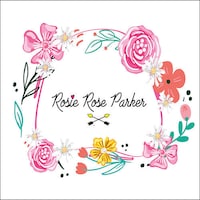 Real problem here guys..... lots of people discussing this at the moment and this could really cause a huge problem if not sorted. Uk shops are not being found when you apply 'uk' as a search option... infact all UK sellers are wiped out entirely. Its only showing EU shops. Its also happening when you apply the dispatch delivery times as well.



I've seen a huge decrease in UK sales... and this could well be the cause. When I want to buy from a UK seller - because its quicker for me... I literally cant find them when I select 'UK'... I'm literally given EU only. This is really bad, not to mention annoying when you're trying to find a shop in your country only.
i noticed this when i was trying to find something quickly for a custom order a couple of weeks ago and clicked shipped in one day and nothing came up i could see in the UK so then put UK and loads of results just disappeared instead of more appearing, so had no time to look what was going on back then as was urgent to find what i needed, so ended up having to go to Amazon in the end!!



There must be so many shops out there loosing sales because of this mess, i know its only happening on the Etsy Website and not on the App but most of my customers use the website and not the App so its incredibly frustrating we are not getting seen, especially this time of year when we should be rushed off our feet! and some rely on the Christmas buying sales to make up for any loss in the rest of the year, like myself.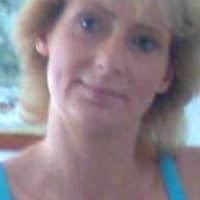 If your in the Uk as a buyer and you click on any of the ready to ship section all the Uk shops do not show in the search results as the Filters automatically clicks over the European Union, so if your Etsy Stats have been way down and you sell from the UK this is probably why, this NEEDS to get sorted ASAP as the Uk sellers are losing out on alot of sales.
If I search and select the filter for despatch in 1-3 business days Etsy automatically applies the filter for "items from the United States", thereby excluding all UK shops!



In the UK we are currently facing multiple postal strikes throughout October, November and December, so customers are far more likely to filter for a quick despatch. As a UK seller, this is disasterous!!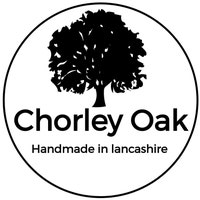 As observed by other uk sellers, when a uk customer filters their search by "dispatches in 1 day" and/or "dispatches in 1-3days", an additional filter is being added "items from the European Union", which effectively wipes out ALL results from the searcher's own country in favour of international results!



This is a crippling glitch for UK sellers at the worst time of year, not to mention the horrible customer experience it creates.



Issue needs rectifying urgently as we move into the holiday sales season
This is a serious glitch, the filter for EU automatically comes on, when UK customers click on 1-3 days dispatch,



and as the UK isn't in the EU, it's a serious issue., as customers might see things that dispatch quickly, but they will take an age, and have to go through customs, to get to them



and the ones that could get to them quickly - UK sellers, are all wiped out from the search
An Etsy community specialist did respond on Friday to one of the posts in this thread saying they've escalated the issue to the engineering department, but that is the only response from Etsy so far.
Thanks for the heads up, I just passed this on to our engineering team so they can investigate.
---
I'll update as soon as more information is available. In the meantime, let us know in the comments below if you're being impacted by this Etsy glitch!
---