Etsy 3rd Party Integration, Shipping & API Problems
UPDATE 8-19-22
The clean up appears to be taking longer than Etsy expected. After initially giving a hopeful update yesterday, Etsy community staff came back a few hours later saying they are still working on the issue and there have been no updates since.
The team is still working on implementing the fix for this issue. Once I have more information, I'll update this thread.
Meanwhile sellers are still struggling now on day 4 of this major disruption to their businesses.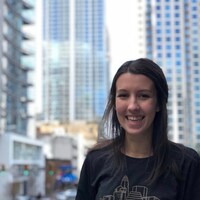 It's been almost 4 full days and the integration still isn't fixed? This is an absolute mess! Our orders are all over the place.



We use ShipStation to print orders and ship orders. We were able to ship a few through ShipStation yesterday manually, but nothing was sent to Etsy so they went "overdue."



When will this be fixed? We disconnected our Etsy shop (this was a pain. We lost all tagged data), and added a new one. This still did not work.
A community specialist was quick to respond - unfortunately the response was a not at all helpful redirect to the update saying they are still working on it and an immediate locking of this seller's post to "prevent it from going off topic". 🤯
That sure sounds to me like Etsy is trying to limit discussion about this major technical meltdown and is more interested in doing damage control than actually fixing the issue or communicating with sellers about what's going on.
---
UPDATE 8-18-22
Etsy has now officially updated saying their engineers have fixed the root cause and are working on cleaning everything up now.
Our engineers have fixed the root cause of this issue and we're working resolving the lingering access issues some sellers are experiencing. If you have the ability to disconnect and reconnect the integration or update your token, I recommend doing that. We've been seeing confirmation from folks that this helped correct their access issues.



Keep an eye on this thread for another update later today about the status of this issue.
---
UPDATE 8-18-22
Still no official word from Etsy, but some sellers report they are having success with either editing connection details or deleting and adding a new connection to Etsy within affected 3rd party apps.
I had to delete my Etsy integration and create a new one on Click and Drop and that resolved the issue.
From Shipstation if you navigate the settings(cog in the top right corner)>selling channel>store setup>Action>...>Edit Marketplace Connection, then reenter your Etsy Username and select the available shop and connect, Shipstation starts working again. Sorry, that was a lot of steps in that last sentence.
Some users have said that workaround did work and some have said it didn't, so it doesn't appear to be a consistent or complete fix, but may be worth trying any way (caveat: this could result in duplicated data or other issues, so proceed with caution).
As far as an explanation about what happened, again no official word from Etsy but an enterprising seller found some very interesting information listed in a bug report on GitHub.
I maintain an internal app for my team and I to help with our listing posting & management process. This app is not new (1+ years old), but as of this afternoon, it no longer appears to exist. Despite just working this morning, the app is now missing from the developers "your apps" page, and my api key cannot be used to complete any API calls (including OAuth authentication).



Is there an outage on Etsy's side, or did something happen to my app?
Two days ago, etsyachristensen responded:
we had an errant script accidentally trip on something and it deactivated a lot of keys. It's being restored now. Sorry for the trouble. please be patient.
He then updated later the same day with:
All apps and keys should now be restored.
If you're still running into difficulties with your app connecting or have noticed that it's live and shouldn't be, please reach out to developers@etsy.com with the subject line: 08/16 API issues
But as we know the issue have persisted and GitHub users also continued to report issues with token being revoked or invalid. It appears there may specifically be some issues with token using v2 endpoints and also appears to confirm that generating new tokens or disconnecting and creating new connections may work to fix the issue.
I was getting this returned starting last night oauth_problem=token_revoked from two personal etsy shops (I am using personal apps as well)



At first I assumed it was because we reset our password of the etsy accounts, but then I realised that we reset the password of only 1 etsy account and not the other. But this issue was on both.



We are still using v2 API and OAuth1 with these personal apps.



To resolve it, I had to generate new private tokens\secrets from both shops and now its working again.
API keys were in fact restored last night, however user tokens for v2 endpoints may still be experiencing issues. Obtaining new tokens is working for some users, but we are still working on a more scaleable solution for all users.
Confirming that we still have a lot of invalid tokens. Spot-checking, the v2 tokens seem to be invalid and the v3 tokens seem to be working (we upgrade when users reconnect, though we haven't forced everyone yet). We'd rather not send out surprise emails forcing everyone to reconnect in a hurry and would definitely like to get the v2 tokens back. Thanks.
To get royal mail to work again I had to delete and recreate it.... unfortunately this meant royal mail imported all our orders again duplicating loads of data 😭 so I would only do that as a last resort.
---
UPDATE 8-17-22
Etsy has now backed away from the "all clear" messaging and returned the issue to status "investigating".
No word on whether Etsy will offer protection or do anything to assist or compensate sellers who are unable to ship orders on time due to this issue.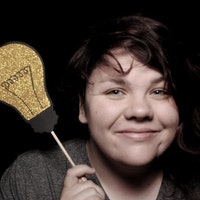 We're still seeing some lingering issues with some integrations this morning and the team is going to be taking another look into this. Once I've got more details, I'll update this thread.
There are also reports this is impacting all developer access, so custom API users are locked out too.
Etsy appears to have taken a page out of the eBay playbook here with a system status page showing no reported issues yesterday or today despite hundreds (maybe thousands?) of sellers reporting it across the Etsy community and social media. 🤦‍♀️
---
UPDATE 8-17-22
Etsy support says the impacted integrations should be back online now, but sellers are saying there are still problems.
Just got word from the team that the impacted integrations are back online! We'll be monitoring performance for a bit to assure that everything is back to normal.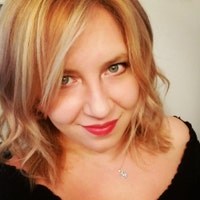 It's still broken. The issue has not been resolved completely.



edit to add- please tell me that I won't have to resync every single listing one by one as in selecting product, color, size then placing design on each one.
The integrations page in shop manager is completely broken as well. It just spins and spins. The integrations issue is not fixed. It is still broken. Please let the folks fixing it know it is still broken.



update- the integrations page finally opened/loaded after spinning for well over 5 minutes. It says all integrations are connected but not so sure they all are.
Also reports of there being issues with Shipstation, Selro, JetTemplate, and Royal Mail Click & Drop to add to the list that already included PirateShip, ShippingEasy, and Printful.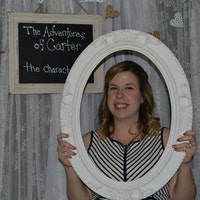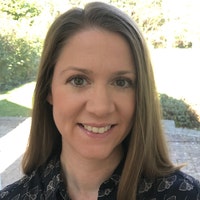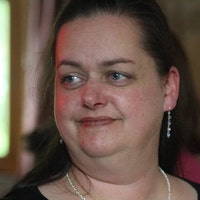 Whatever is going on with 3rd party integrations on Etsy, it does not actually appear to be resolved yet.
---
Etsy sellers are reporting problems with PirateShip and ShippingEasy connections. Etsy confirms problems with 3rd party integrations are currently being looked into with a fix in progress.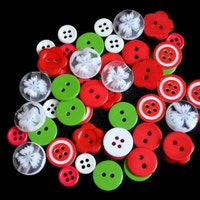 I have chatted with the Pirateship crew and they're aware of the issue but early thoughts are it appears to be on the Etsy server side.



Just in case you can't import your labels....Arrrrr, give me the hook! Etsy, you're walking the plank tonight!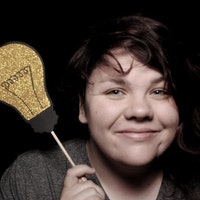 We're aware that some third-party integrations are having difficulties connecting to Etsy. There's a team already working on a fix for this and I'll update this thread once there's more information.
---