Etsy Removes Required Seller Details From UK & EU Stores, Leaving Sellers Legally Exposed
UPDATE 11-7-23
Etsy has updated the seller details section of listings, adding an open-ended text box for sellers to provide any additional business or contact information that may be needed to comply with various regulatory and legal requirements.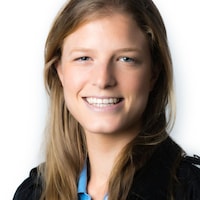 In compliance with many regulations that impact the marketplace, such as the EU Omnibus Directive, US INFORM Act, and the EU Digital Services Act, we'll continue to display certain seller or contact information in specific cases for business sellers and traders.



We look at your trader distinction as well as your seller type (Business or Individual on the Legal and Tax page) to determine which information is shown to buyers in compliance with these regulations.



Here's where you can keep your information up to date to comply with these requirements:

We've streamlined how sellers should input this information. So instead of also adding your full contact information to the Seller details section of your Shop edit page, we'll pull directly from the information you've provided on the Legal and Tax page for some information we may have to display to buyers.
You should still identify yourself as a "trader" if this applies to your shop in the seller details section.
We added an open-ended box in the seller details section which you can use to customize any additional business or contact information you want to or are required based on local regulations to share with buyers. All sellers can use the open-ended text box as they see fit for their shop. Keep in mind that regardless of seller type any information added here will be shown to buyers.
If you had previously entered contact information in the seller details section of this page, we've pulled that info into the new open-ended text box.
---
UPDATE:
An Etsy product manager has responded to provide more information about these changes to how seller information is displayed for regulatory compliance.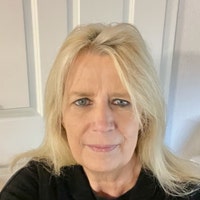 I'm Michelle, a Product Manager from the Regulatory Experience team. I see that there are some questions around the recent change we made to streamline how you keep your seller info up to date. I wanted to explain a bit more about what's changing and what's staying the same:

In compliance with EU Omnibus, as well as other regulations that impact the marketplace, such as the US INFORM Act or EU Digital Services Act, we'll continue to display certain seller information and contact information to buyers.
However, we're now streamlining the places where sellers should be adding and keeping this information up to date. So instead of adding your contact info to the Seller details section in Shop Policies, you can keep the information on your Legal and Tax page up to date. We will be pulling from there if we need to display information to buyers.
You should still identify yourself as a "Trader" on the Seller details page if this applies to your shop. This along with your seller type (Business or Individual) will determine which specific information is shown to buyers in compliance with these regulations.
Since Etsy Messages is the primary channel of contact between buyers and sellers on Etsy, we will continue to encourage buyers to use Messages to contact a seller if needed.
Buyers will continue to see your email address and full business address (as long as it is different from your primary residential address) on their Order receipt.
Thanks for calling out that some of the information on our Help Center and Policy pages may need to be updated. We'll be updating these pages.



I hope this helps clarify some of the questions you might have about this change. Thanks for all your feedback. As part of the Regulatory Experience team, we're continuing to think about what else we can do to make it easier for you to meet all the evolving local and global regulations while selling on Etsy. If you have any specific questions about how this applies to your account, you can also contact Etsy Support through our Help Center.
However, sellers say this does not go far enough to address their concerns.
No it does not clarify things.



UK sellers are required by law to display our address & contact information so that it is easily found by anyone before making a purchase



You are not displaying my information.
It is not being pulled through from the information entered on the Legal & Tax Info page.



Telling people to message me via Etsy massages is not compliant



Sending my information on the order receipt is not complaint



For now, I have added this legally-required information to my About section --but it should ideally be displayed in a standard position in all shops --as it was with the Sellers Details link
Your above changes do not comply with German law and are illegal for German shops. This threatens the German shops serious legal consequences such as high fines.



Required by German law § 5 para. 1 TMG every German shop must provide company name and/or name of the shop owner, the address (even if it is also the private residential address!), a phone number, an email address and USt-IdNr (German VAT Nr for online businesses).



This information must be on the shop home page and on each listing with a maximum of one click reachable and completely visible.



Until the day before yesterday, the " Impressum " complied with these legal requirements.



If the "Impressum" is not displayed as it was until the day before yesterday, every German shop can expect fines at any time.



Do you expect that we as German shops should live with the high risk of fines at any time or do you want us to close our shops because of your change?



This is serious. There is no other way.
---
Sellers in the EU and UK have been left exposed to legal ramifications as Etsy has removed the required seller details from item pages.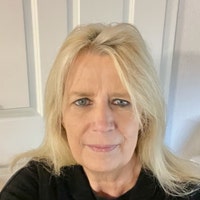 I just read a post in the German Forum (thank you @Somethinks2Design ) that the public 'seller details' are being removed by Etsy. Since this is a legal requirement I'm not sure why they are doing this.



I also just saw the announcement on my dashboard but I'm still confused as to the reasoning behind it.



Does someone know more about this and what we should do to be compliant with the law?
This is typical Etsy ignoring legal requirements for non_US sellers!



About all we can hope is that enough UK & EU sellers bombard Etsy Support demanding the return of the Sellers Details section so that we can remain legal that they will have a rethink on this stupidity
The sellers details are not shown on some EU/UK accounts, and others say to just message.



We need our address and e-mail address in sellers details to be shown, it is a legal requirement. PLEASE PUT IT BACK



anyone should be able to see our address and e-mail address, and they should not have to have an account to message. It has to be shown to everyone in the EU/UK

Etsy has a legal imprint, we need one too. from etsy TOU



Transparency about your business
EU law requires sellers to clearly and prominently provide specific information to buyers before they agree to purchase their products. For example, you must disclose your name (with enough detail to know who you are, such as your full name or company name), email address, phone number, and geographic address. You can provide this information in the seller details section of your shop policies.



and UK law
https://www.legislation.gov.uk/uksi/2013/3134/schedule/2



(c)the geographical address at which the trader is established and, where available, the trader's telephone number, fax number and e-mail address, to enable the consumer to contact the trader quickly and communicate efficiently;



Please put it back for all EU/UK sellers to see, for whoever sells to the EU/UK
Sellers are understandably concerned as violating these regulations can have serious legal and financial consequences.

While all sellers should consult their own legal advisor, one seller said their lawyer advised them that putting the information in their store FAQ would not be enough.
My lawyer wrote me this morning that it is not enough to place the imprint at the FAQ.



Reason: The imprint is not expected there.



The same applies to the imprint in the right of withdrawal and the privacy policy.



I have it anyway as the first question in the FAQ, so that it is not only displayed on the store main page, but also with each item.



In addition, I have added it to the right of withdrawal and privacy policy, as well as to "About / Story".



And, of course, I immediately sent a complaint to Etsy.
I called my lawyer about this today, and he advised me to post it in my story.



It's all the way down under your listings and reviews, and you get there by clicking the little edit pencil, in your shop dashboard, beside your shop name on the lower left side.



He suggested I write "IMPRESSUM" into the headline, and then the legal text into the story.



Which I did.



I think we should all contact Etsy and explain to them that for countries like Germany, UK, Austria and Switzerland, an Impressum is mandatory.



Just like we need, by law, a place in the shopping cart with "relevant attributes", which has not been added yet to the new listing format!



Not having an Impressum or relevant attributes can lead to very high penalties for sellers here in Germany!
Etsy seller and ecommerce consultant Cindy Baldassi is wondering if the change may be related to Etsy's implementation of the INFORM act in the US, which allows marketplaces to provide seller information to buyers in order confirmations rather than directly on the item page before purchase.
Etsy has not yet posted any public updates or announcements about this change, but sellers in the UK and EU should take steps to protect themselves and contact support as well.
---
Let us know in the comments below if your Etsy shop is being impacted by this issue!
---