Etsy Prepares For Possible Holiday Shipping Delays
Etsy is gearing up for the holidays and communicating with sellers about their plans to handle any holiday shipping delays.
Over the past few years, the holiday shipping season has come with some additional challenges as carriers deal with delays and an influx of packages. We've been working to help ensure Etsy's ready to communicate possible delays so that holiday shopping goes smoothly for both buyers and sellers. We've put a few strategies in place to set clear expectations with shoppers and address your feedback (so you can stress less this holiday season).



Here's how we'll communicate potential delays:

When we see that major carriers are experiencing delays, we'll update estimated delivery dates for those specific routes and locations to help shoppers get a more accurate estimate of when their order will arrive.
We plan to communicate delays to affected customers, letting them know packages may arrive late because shipping carriers—not Etsy sellers— are experiencing delays (due to weather or other issues).
This year, we'll also send shoppers a digital card they can give to gift recipients to let them know they're getting something special from Etsy, but it's a bit delayed. You can save it to send to your customers if they need it.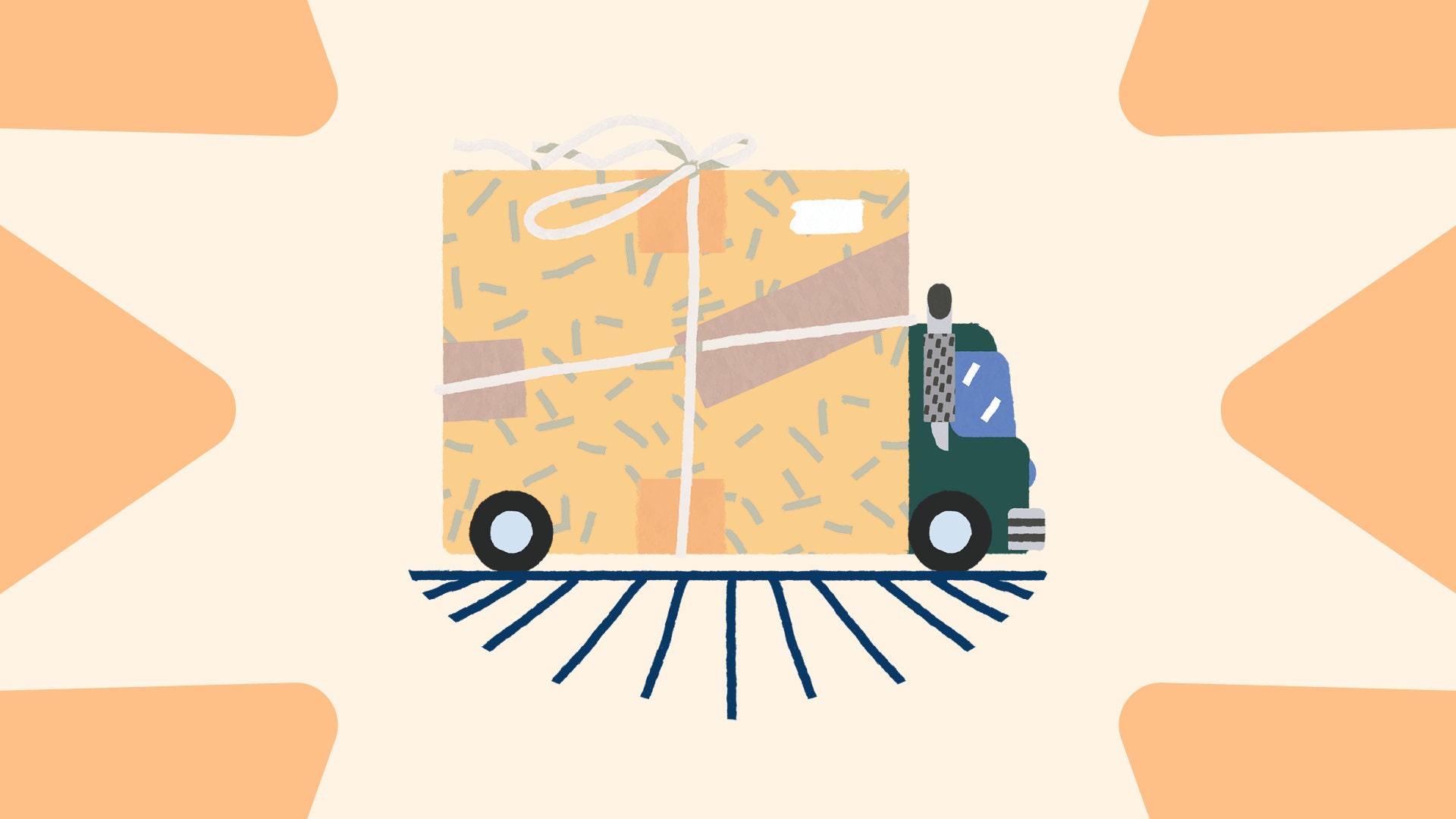 Updating estimated delivery dates
Etsy uses algorithms to analyze and track millions of Etsy orders to identify possible slowdowns. We've also built close relationships with a number of the major shipping carriers and they help to keep us in the loop through frequent updates. Using the data we have, we can adjust estimated delivery dates to account for major delays. This helps us give Etsy shoppers a more accurate estimate of when their orders will arrive.



What you can do:
The best way you can help is to ensure your shipping profiles and processing times are complete and up to date. Choose a specific shipping service (rather than the "Other" option). Update your shipping profiles.



Communicating delays to shoppers
We plan to let shoppers know about major delays through banners across Etsy and in order confirmation emails. We'll let them know packages may arrive late because shipping carriers—not Etsy sellers— are experiencing delays (due to weather or other issues). If a buyer's order looks like it will arrive later than expected, we'll send them a dedicated email letting them know it's running late. We believe sending these emails will ease their concerns—leading to more happy holiday shoppers.



We'll also give shoppers a digital card they can send to gift recipients if their order on Etsy is delayed. While it's not the same as getting an amazing gift from Etsy, we hope it helps if unavoidable delays arise.



What you can do:
As always, communication is key. If you think your customer's order will arrive late, send them a message to let them know. That personal note is one way you can provide excellent customer service and lets them know you've got insight into what's going on with their order. You can also share the digital card with your customers. We understand you may be too busy to send messages to all your customers, so keep in mind that they'll also receive a note from us about their order.
Here's what the digital card from Etsy will look like: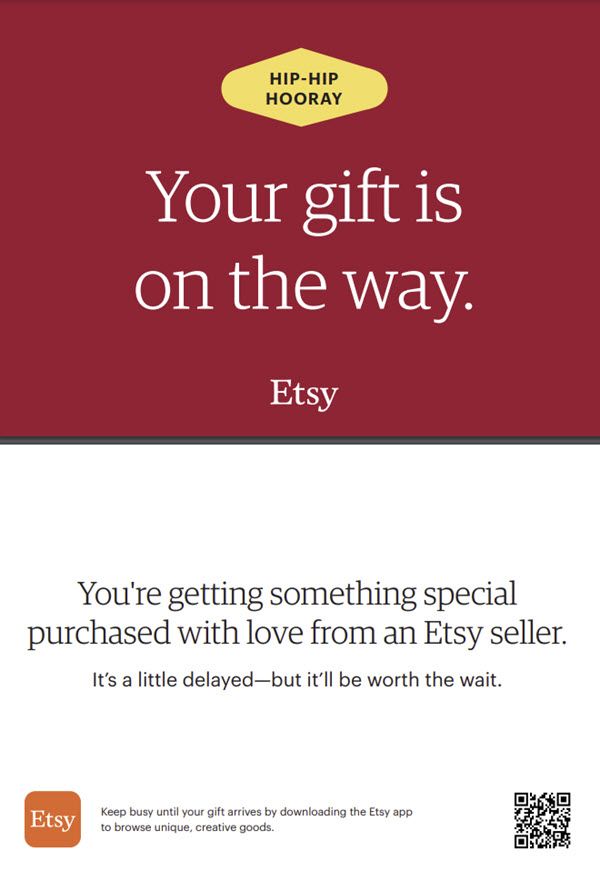 ---
What do you think of Etsy's plans to handle holiday shipping delays? Are you happy with Etsy sending a digital card advertising the Etsy site for gifts that may be delayed? Let us know in the comments below!
---