Etsy Photo Problems - Is "Find Similar" Test To Blame?
Etsy sellers have been complaining of problems with item photos for weeks with no updates from support and no fix in sight.
It appears some pictures are blacked out, some are whited out and others are zoomed in and/or very grainy or blurry.
I'm sure others have noticed this glitch with listing photos in shop (and on google ads) displaying as half blacked out and the other half in a "green night vision" looking way. I've searched the forums and can't find any threads that mention this. It has happened in the past and Etsy fixed the glitch fairly quickly. Anyone else experiencing this. Thought this would have been resolved by now.
I had blacked out first photos in my shop today. The complete picture is blacked out -- this was under listings. When I went to view the items in my shop the first listing was also blacked out. I should say the thumbnails -- when I open up the listing, the picture is there. Very frustrating!
I've seen the blacked out pics in other shops, but haven't seen it in my shop specifically.



Today, though, I noticed some blacked out pics when looking at my stats.



So many glitches on this site, plus bad press.



I hope things turn around in a more positive direction, with glitches getting fixed, and perhaps some good press for a change.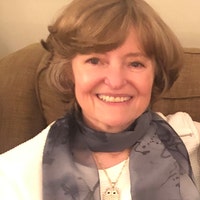 The black "picture" is gone but this morning the primary thumb nail pic is showing white. I went into the listing, clicked on the white thumbnail, it became the item but when saved, went back to white in my shop. Anyone else seeing this?
I just checked someone's shop for the solid color photo boxes and hers has solid black, white, orange, blue and green boxes.



For the past week my shop has had super zoomed in listing photos on random listings, old and very new. I had a friend check yesterday on Etsy buyer app on her phone and everything looked right. I also sold one of the items yesterday with the zoomed photo so I don't think everyone sees the same thing but it is very frustrating.
One Etsy seller wondered if the "find similar" feature Etsy is testing could be to blame.
I wonder if it has anything to do with that insane test with a clickable link on top of the thumbnail or first image to "find similar items"??? I'm not seeing that clickable link on ANY items... and I have not seen ANY black image spots. Gotta wonder if they're related?



It's unconscionable that etsy is being mute on this issue... and that it's persisted for so long. They're LOUD on customer service... but way short on "walk the talk"...
The find similar items test inserts a button overlayed on item images like this example from expert Etsy seller & consultant Cindy Baldassi.
I'm not sure if the test is related to this photo issue sellers are experiencing, but certainly wouldn't be surprised - it would not be the first time that testing caused glitches or problems on the platform.
Sellers expressed their disdain for the "find similar" function, with particular concerns for the fact that it may be shown on listings that are clicked through from ads - meaning a seller may pay an ad fee only to then have the buyer immediately enticed to a cheaper/similar competitor listing.
I just got told that you can now see a big white box saying "find something similar" right over my main photos and all of them! It's disgusting, ugly and furious that it shows competition and copy cats. I'm sure it won't help that situation further too! My friends shops all show it too on desktop view or browser on your phone.



It doesn't seem to happen on the app at the moment. This must be a test or glitch?



If it's permanent I'm sure a lot of us that are struggling with Etsy at the moment will be leave.
I posted about this the other day. I've been seeing it in my shop for about 4-5 days now and I absolutely HATE IT! It immediately encourages a shopper to click off your item and go look elsewhere. It also appears on PAID ADS --- so sellers that are paying for ads get to pay for the "click" and then immediately be enticed to go look elsewhere.
I'm looking on my phone, and this is on all of my listings. On top of that, my photos look horrible, dark, and have a blue tint to them. Early this morning, I had the black square, and zoomed in thumbnail issue viewing from my PC. I think I fixed that on those listings. Photos otherwise looked okay. I'm not seeing "Find similar items" on my PC yet. I was working on upgrading my shop, but I think I'll hold off. I'm not about to try to "fix" all of my photos either. This is infuriating! Who in their right mind, actually thought that this was a good idea? Updated: Now my photos look crappy with weird color hues from my PC..
Yesterday I posted in another Thread I am not seeing this (so far); desktop computer, Chrome. I don't believe it's browser related; when I saw the Thread I thought it was possibly a user based test. In any event, we know people do not see the same things at the same time. How many Buyers are viewing this? And once again, being directed out of our Shops.



Sellers have been BEGGING for help re: the black box photo issue (which there are quite a few Threads about). No Announcement, zip; and the problem still exists. Yet by all means, add something like this garbage on the first listing photo. We already have "See similar items" at the bottom of listings (fine, it may work where our items are in other listings as well). But this...Bargain Basement? Flea Market? What is Etsy trying to represent here (rhetorical question). I truly believe there may be a correlation betw. the black box "glitch" and this absurd link within the first listing. I don't believe in coincidences. My opinion only.
---
Are you experiencing the Etsy "black box" photo glitch? What do you think of the "find similar" test? Let us know in the comments below!
---