Etsy Overcharges Domestic Processing Fees For Australian Sellers
Sellers in Australia are being overcharged for processing fees as Etsy appears to be charging the higher international fee on domestic orders.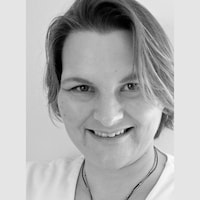 Hi - I'm Australian-based, and so are most of my customers.



For sellers in Australia, Domestic processing is meant to be 3% + 0.25 AUD. International is 4% + 0.25AUD.



At the moment, domestic (Australian customers) are being flagged as International, and the fee is incorrectly being charged 4%. Other fees are correct.
You are right! In checking my monthly statements, I found that the payment processing fee for my domestic Australian orders was 3% + 0.25 AUD up until July 15, then on my next domestic order dated July 17 it had changed to 4% + 0.25 AUD, and Etsy continued to charge the higher rate from that date onwards.
I've just gone back through the July statement. It seems that since 13 July I also have domestic sales with the "4.0% of the order total plus $0.25" description and it is calculated at 4% not 3%.



I also have a repeat domestic buyer who bought on several occasions this month and got charged 3% for some orders but more recently 4%. I will have to see if I can get Etsy help - last time I tried I got nowhere.
Some sellers questioned if the sales with the higher fee could be from buyers whose accounts are registered outside of Australia, but they have items shipped to an Australian address.
While that is possible, and sellers have no way to check for sure, several who have been impacted by this issue didn't think it was likely.
Etsy support has also told sellers they believe it is a glitch that has charged the higher fee in error.
Same! A repeat buyer two weeks apart from NSW - and the chat person confirmed that I had definitely been overcharged. Not to mention someone from my own state. lol.
I've been on chat and they do believe that I have been over charged. I've had several domestic orders lately with the 4% as well as the repeat domestic buyer who was charged 3% earlier this month and this week 4%. I hope it gets sorted - if it is happening to most Australian sellers that is extra $ for Etsy.
I just got off the chat with customer service. They wanted all my order numbers affected and said they will escalate it and to wait for an email. I told them many others reporting the same issue.
---
If you're an Australian seller who has been overcharged by Etsy on domestic processing fees, let us know in the comments below!
---