Is Etsy Holding Payments In Error?
There seems to have been a recent increase in reports of Etsy sellers suddenly receiving notice of Payment Reserve holds on funds and some sellers report being told by Etsy it was a "mistake" or bug in the system.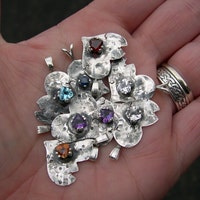 I joined Etsy in 2014, there have been no changes to my shipping times, shipping methods, or products since that time.



Last week I was suddenly stuck with a Reserve on my account, for no apparent reason... other than maybe being punished because I verified my bank account with a few days left of the deadline and was punished with a reserve within 24 hours.



When I joined Etsy in 2014 I agree to their rules, which did not include holding my earnings until they felt like I could have my money.



I ship everything through Etsy first class and it comes with tracking, I don't understand why they are suddenly punishing me and retaliating against me. My sales didn't go up, they went down. I ship on time, every time. I respond to messages, on time every time. I'm a 5 star review shop. I'm a star seller most of the time, but like I said I had a dip in sales last month and BAM, on reserve. I'm not new, been here since 2014 as I mentioned. I don't sell high risk items, I make rosaries and sterling jewelry... since 2014.



I created a help request demanding to know why i'm being punished, and they haven't felt the need to respond.



Since my domain points to the Etsy store, i'm considering just leaving after 8 years, I don't like being retaliated against like this- its just not right.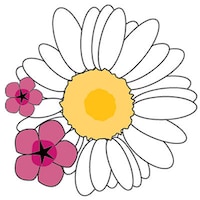 A payment reserve was just put on my account. I always use Etsy shipping with tracking and have no violations. My sales are fairly low and have only increased slightly the last few weeks. I do everything they ask of us.



No idea why this happened but from reading other posts it looks like they hold "at least" 75% of our funds for up to 45 days while they continue to access it for their fees and whatnot. That's just not OK, especially when the best I could get was a chat promising and investigation. We're in the middle of record inflation and some of us can barely afford to keep going with shipping and fee increases. Having to fund all production and shipping from external sources even if we have funds sitting there makes no sense and will be impossible for some.



Is this worth it? I do need the money, but a big part of it used to be enjoyment connecting with other people who like the same stuff. This is all so far removed from when I first started here years ago.
I just had this happen to me this week. I've been selling on Etsy for years, have no violations and have always filled my orders on time. There is no significant increase in sales and no other reason to place 75% of my funds in reserve. It feels like theft to me!



My payment account shows that I am only getting a tiny portion of what is due to me released despite having filled all orders with tracking. It's BS - how am I supposed to keep sending products out when I'm not getting paid. I even had my credit card charged for shipping fees because so much of the funds are being held that there wasn't enough left to cover postage. Very upset!
Same here. I have contacted etsy support and they said that there is a bug, which is being resolved, and that there is nothing to worry about.
I was told there was a bug too, but when will they fix it? It's been two days now. This is going to negatively impact a lot of business!
I just had a payment reserve put on my shop on 11/3 as well. There is nothing that I have done against Etsy policies at all in the slightest. I have emailed support but not heard back yet and will call them on Monday if there is no email response.

I have only two new open orders which are due to ship at the end of this month

All orders shipped on time with tracking for the lifetime of my shop - 11 years

Star seller status

No infringement issues



Only one thing I did differently - I have been using Pirateship and manually adding tracking to Etsy, but for the last shipment which went out on Wednesday, I imported the order to PS from Etsy because I was going directly to the PO. The order was due to ship the same day. Tracking updated that same day so it shows it was shipped on time on Etsy. But that's the only thing different that may have triggered it; I have absolutely no idea.
Several of the impacted sellers indicated they were able to get the reserve lifted after contacting Etsy support and explaining why they believed it was a mistake and should not apply to their accounts.
This happened to my shop this last week. It was definitely a mistake and Etsy reversed it. Here is what I did:



I emailed with the reasons why my shop did not qualify for a reserve and told them to lift it unless they could give me a reason. I got a cut and paste response.

I emailed back to that response and pointed out that they did not even read my email and only sent a cut and paste. Told them I would never treat my customers that way. AND I re-outlined the reasons why the reserve was an error. Then I again told them to lift it.



I filled out the survey at this link: https://survey.alchemer.com/s3/6334987/Etsy-Feedback-Survey-e7klqe5l47 and included my email address.



After doing those 3 things, I got a notice that the payment reserve was lifted. No explanations at all. But others have reported that Etsy admitted that reserves were being applied in error.



If you get no response to your email, you could try requesting a callback here: https://help.etsy.com/hc/en-us/requests/new?segment=selling#issue_sell_manage_listings-callback



You may get an error page after submitting the request for a callback, but in my experience, they still call you back.
If you're not sure what the rules are or what may cause your account to be subject to having a reserve held back, Etsy seller and blogger CindyLouWho2 has put together a fantastic guide on Etsy payment reserves.
---
Have you had your Etsy funds put in reserve in error? Let us know in the comments below!
---