Etsy Changes Display Of Sellers' Pricing - Is It A Glitch Or A Test?
Etsy sellers have been noticing some strange prices being shown for their items, leading them to question whether there is a technical glitch or if Etsy is testing displaying combined item + shipping + tax prices in search.
I just looked up some of my items in search and found different prices listed under my items than what I set them! They are showing more expensive in the search. Once I click on the listing the correct price is shown in the listing. Many of them are weird nonrounded numbers like $33.76.
Some sellers believe the odd prices may be adding up to their item price plus shipping and sales tax.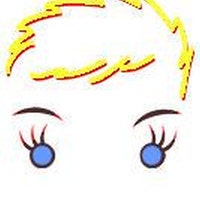 Anyone else done a search for products today to see where your shop might be ranking??? I just did a quick search and I am not a happy girl



It "appears" that Etsy is "folding in the shipping" on some of my listings! I don't offer free shipping in my shop... So now they are pricing me out of my niche with some of my products as it isn't shown in the search that this price now INCLUDES shipping!



How do they come up with this stuff??? Some of my best sellers now appear to be "over priced" with my competition and THEREFORE not only is Etsy shooting my sales in the foot but they are shooting themselves in the foot big time!



After being on Etsy on and off for over 16 years now, I will never ever get it! And, of course, the change isn't consistent... imagine my surprise!
I'm seeing it on those 3 listings in your shop too, and they don't add up to any combination of price/shipping/tax for me either. For one of the books, the price I see ($24.60) is even less than price ($20) + shipping ($5), regardless of any tax amount, which really makes no sense.



I have it on one listing in my shop (1377892692), where it shows $30.25 on the shop page, and $25 within the listing. In my case though, it (sort of) does add up to price ($25) + shipping ($3.75) + my state tax rate on the item ($1.50) = $30.25; however, it fails to take into account that my state also charges tax on shipping, so if it was calculating correctly, it should be showing $30.48. I see the same in another browser, incognito.



When I right click > inspect, to view the html, I see "listing-card-experimental-style", which could mean that Etsy is running a test with how listing cards are displayed. Etsy has run tests in the past displaying "total price" (price + shipping) in search, so it could be something similar. It's probably a test-introduced bug, though, given that it seemingly doesn't even add up to any likely valid amount, and that it's not applied across all listings (unless part of the test involves applying it to only random listings).
Others say the increased prices seem to be random and don't match up to total price with shipping and tax.
Oh my goodness -- I'm glad (but also not glad) to see that it isn't me! I have a bunch of items in my shop that are now showing prices on my shop page that are completely wrong. They're digital items, so no shipping is involved.



I have a set price for a certain type of digital item: $2.99. I currently have one showing at $2.99, one showing at $3.59, one showing at $3.56, and one showing at $3.29. I have a planner with a price of $8.99, but now it's showing up as $10.61. When you click on the item, the correct price shows up, but it's horribly misleading for the customer, and they might move along since it looks like I'm completely random with my pricing strategy.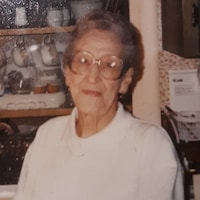 This glitch is not a test with shipping costs being added to the price.



The prices being randomly increased do not add up to price plus shipping.



They are odd amounts.



In the example given above, the price on the listing is $50, with shipping included. But the price showing on the shop page is $60, with shipping included.



I had three items showing odd, higher prices in my shop. The higher price did not in anyway add up to the price of the item with shipping added.
---
Whether this is a glitch or a test gone wrong, most impacted sellers are reporting they are able to correct the incorrect pricing displayed by editing affected listings.
However, since the issue only appears to be on a few random listings, it may be difficult for sellers with larger shops to keep track and catch the ones that are impacted.
I went in to my listing and edited the description slightly. I added $.01 to the price and saved. I did the broad search and it reflected the additional $.01 add-on. I then went back into my Shop Manager and changed the price back to its original and saved. Now all of my prices are back to where they should be. BUT...will they stay that way or will Etsy revert them back? Or will others get randomly changed? It looks like I'll have to keep an eye on things over the next few days.



I have a very small store so making my fix was easy. I can't imagine someone with a mega store having to do that. What was Etsy thinking?
It's happening to me, too. Just a few listings that I've seen, and they're all older listings. I noticed because the price is going to odd pence numbers when my other prices are all to the nearest £. It's NOT adding in shipping cost.



It seems fixable by editing the listings, I just put the correct price in again. But I don't have time to keep an eye on 700 listings and individually edit any that Etsy are messing with. I'd rather they just left my prices as I set them, thanks.
---
Have you noticed Etsy changing the price that is displayed for your items in search or on listing pages? Let us know in the comments below!
---