Etsy Removes "Other" Shipping Service Option
UPDATE 9-29-23
Etsy has confirmed removing the "other" shipping option is an intentional change and will not be rolled back.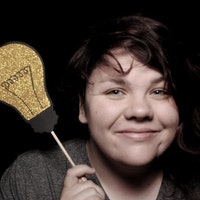 On September 28th we removed the option to select "Other" as the shipping carrier for US and UK Sellers. Choosing one of the supported services from the dropdown menu when setting up a shipping profile enables Etsy to show buyers more accurate estimated delivery dates.



By selecting a provider, our system is able to automatically adjust estimated delivery dates for supported services when unexpected things happen outside of your control, such as widespread postal delays, catastrophic weather events, or similar.



Sellers with impacted listings will see the "Update Required" alert on impacted listings. If your provider is not one of the dropdown options, we recommend you choose one of the listed services whose transit time is closest to the service you usually use.



For those who fulfill your orders via a third party API integration, you should be exempt from needing to update your shipping profile to remove "Other" and set a carrier.



If you're seeing an error when updating your shipping profiles, make sure you've added a transit time in addition to "Other".
---
UPDATE 9-29-23
It appears Etsy has once again decided to remove the "Other" shipping service option, leaving sellers scrambling to update their listings and concerned about how this will impact their businesses.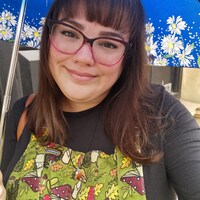 The new update on shipping is utterly bonkers. Royal Mail DO NOT deliver to the US in 3 to 7 working days! It doesn't even advertise 3 days on its own website yet Etsy is forcing me to choose a false advertised service.



I choose OTHER because I use Transglobal Express which is a must superior service, its tracked from my door step. I type in USPS in the other box and add the USPS tracking reference. Customers get orders quicker and actually fully tracked. There is no USPS option on the drop down for UK sellers.



Royal Mail provides poor and expensive tracking for letter post and does NOT reach the US in just 3 days. Its £10ish vs £3ish.



This will ruin my whole business. Most of my customers are international in the US and they will be expecting orders within 3 days and I cannot afford to send £3 sticker sheets using £10 poorly tracked services.



Why is Etsy so against its UK sellers? I am so frightened and angry.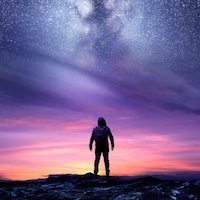 The timescales being listed in the UK are in direct alignment with the labels we can buy from Etsy - I don't choose to do this, all my sales channels are integrated through my online mail account. I ship express with FedEx Priority to the USA and this has a 2-4 day timescale. The fastest offering is now exactly the same as standard delivery, this is going to lead to disappointed US customers when the Royal Mail time scale of 3-7 days (which is completely wrong to begin with) is the same as the expensive upgrade I'm advising the customer to take.



The entire point of choosing 'other' was because the existing options just did not cover the service I was offering.



No warning about this, no time to get systems changed ahead of a switch over just faced with 300+ listings that have the correct information applied though Etsy have now decided in their wisdom to downgrade the customer experience.



Beyond frustrating.
Sellers who have asked support what they should if the service they use isn't available in the drop down menus say they've been told to simply pick the next closest option - but they are rightfully concerned this could veer into false advertising and/or upset buyers if the service and delivery estimates aren't accurate.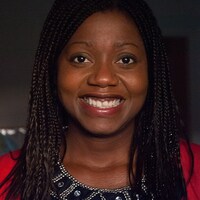 Just spoken to a chat rep about this and that's the best they could come up with "Use a service that closely matches". I said there isn't one.



I also question whether this is even legal, ultimately Etsy will be advertising to customers a service and timeframe that we aren't going to be using, surely that starts to become false advertising?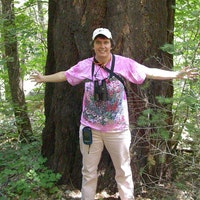 same here. It appears the are eliminating the other option for shipping. But if you ship via LTL freight on large items, they don't have any carriers for us to use. Customer service was no help as usual so I guess we are dead.
I have the same issue. We ship liquids, none of the couriers in Etsy's list allow liquids in their networks, so as things stand, we can no longer sell on Etsy.
Didn't the CEO recently say Etsy was pivoting to high end items such as custom furniture?



With the elimination of the "other" shipping profile, Etsy essentially just shut the door completely on any larger, high end items such as custom furniture, that might use a courier or freight company.



Wouldn't it be simpler to just announce that Etsy no longer offers a selling platform for heavy or large items, such as custom furniture?
After significant seller outrage about this issue previously in May, Etsy did temporarily roll it back and restore the "other" shipping service option.
It's disheartening to see they are going down this path again without having actually addressed any of the issues raised before about freight shipments or other situations where the "other" option is still needed in order for sellers to continue doing business on the platform.
Let us know in the comments below how this change will impact your Etsy business!
---
UPDATE 5-23-23
Some affected sellers say they are seeing the "Other" shipping service option restored, though it's not clear if that means Etsy has reversed course completely on this issue.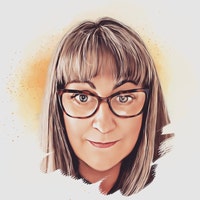 Hi All, It looks like "Other" has now reappeared on our Delivery Profiles. Just changed all of mine back to Other and it seems to be working fine.



If you can try it out when you get a chance, and confirm that it's working for you, hopefully this will get the message out to everyone who was using it previously
---
Etsy sellers are frustrated with apparently unannounced change removing "other" as a shipping service option when listing items on the site.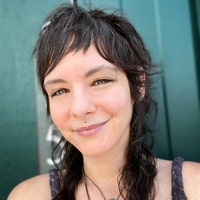 I'm unable to save changes to any of my listings. I keep getting the error message "Shipping profile shipping service is set to Other". I've had my shipping profiles set up the same way for years and haven't made any changes recently.



I need to use the "other" option to set my own timelines for international packages- Etsy's dates for First Class International tend to drastically underestimate transit time. It seems like the only way to edit any of my listings is to change my shipping profiles. Is anyone else having this problem? Any idea if it's a bug or intended behavior?
I have been unable to list / re-list since yesterday because of this. Etsys estimated dates for Royal Mail domestic delivery, 1st class 1 day, 2nd 2-3 days, is totally off. My last 1st class parcel took 5 days to be delivered.



Being forced to pick one of Etsys "Guaranteed" delivery dates that we KNOW will not be met is just stupid!
Sellers who have contacted support have been explicitly told this is not a glitch but an intentional change and that "other" will no longer be an option moving forward.
The change seems to be mostly affecting users in the US and UK, but others in Canada have not been impacted yet, suggesting this could be a slow rollout.
Plenty of others are experiencing the same issue. I did go on Etsy's help chat yesterday. The end result was my issue would be passed on. I have been given no further information as to whether it is a bug, but given the wording Etsy has written on my delivery profiles about it, I'm guessing not.



"We're asking for an update from your previous choice of "Other" to help give buyers more accurate delivery dates. This won't change your dispatch-by-dates, and could mean more sales for you!"
Just thought I'd update this thread. I have spoken to Etsy and they've just said that going forward the 'other' option will not be available anymore and we HAVE to select one of the options on their list.



I asked them what happens if we don't actually send our orders using any of their options (ie we use Parcelforce, DPD etc) and they said 'Ermmmmmm, I'll send you a feedback form for you to fill in."

So there you go, I have no words at how rubbish this is :0(
Other sellers are being told the "other" option is only being removed for accounts which do not have a history of using it for most items and that the goal is to show buyers shipping options they are familiar with at checkout.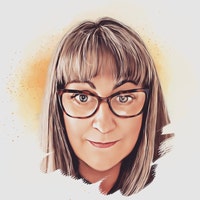 support today told me .... because we detected that you used one of Etsy's carrier options (Royal Mail) on the majority of your recent orders.



Also as mentioned "to let customers have the choice, at cart, of shipping carriers they may be familiar with…"
Ecommerce consultant and Etsy seller Cindy Baldassi commented both in the Etsy community and on Twitter about the possibly catastrophic implications this could have for shops which sell large items like furniture that may use freight shipping or those who use carriers or service that are not integrated into Etsy's systems.
I can't figure out if they just aren't telling Support that this will kill lots of shops, or if the powers that be truly don't realize that so many of use some services Etsy doesn't make available in shipping profiles.



I can see Etsy trying to reduce use of "Other" because they hate the long delivery windows some of us deem necessary, but it is hard for me to believe they would try to do this without coding a lot more options first...



...They've crunched numbers and decided that since most sales don't include "Other" as the shipping method, they can just get rid of it. They don't have a clue how many are using it because we actually use other carriers or methods, and their systems can't figure out how bad the estimates are for some untracked services, so they'll penalize all that use them. If this kills your shop or my shop, they simply do not care.



"Keep commerce human", indeed.
---
Will Etsy removing the "other" shipping service option impact your business? Let us know in the comments below!
---