Etsy Removes "Other" Shipping Service Option
UPDATE 5-23-23
Some affected sellers say they are seeing the "Other" shipping service option restored, though it's not clear if that means Etsy has reversed course completely on this issue.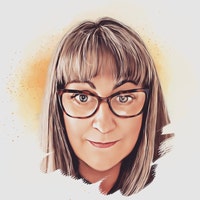 Hi All, It looks like "Other" has now reappeared on our Delivery Profiles. Just changed all of mine back to Other and it seems to be working fine.



If you can try it out when you get a chance, and confirm that it's working for you, hopefully this will get the message out to everyone who was using it previously
---
Etsy sellers are frustrated with apparently unannounced change removing "other" as a shipping service option when listing items on the site.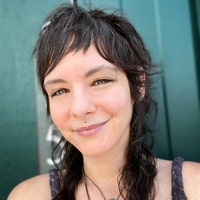 I'm unable to save changes to any of my listings. I keep getting the error message "Shipping profile shipping service is set to Other". I've had my shipping profiles set up the same way for years and haven't made any changes recently.



I need to use the "other" option to set my own timelines for international packages- Etsy's dates for First Class International tend to drastically underestimate transit time. It seems like the only way to edit any of my listings is to change my shipping profiles. Is anyone else having this problem? Any idea if it's a bug or intended behavior?
I have been unable to list / re-list since yesterday because of this. Etsys estimated dates for Royal Mail domestic delivery, 1st class 1 day, 2nd 2-3 days, is totally off. My last 1st class parcel took 5 days to be delivered.



Being forced to pick one of Etsys "Guaranteed" delivery dates that we KNOW will not be met is just stupid!
Sellers who have contacted suppor have been explicitly told this is not a glitch but an intentional change and that "other" will no longer be an option moving forward.
The change seems to be mostly affecting users in the US and UK, but others in Canada have not been impacted yet, suggesting this could be a slow rollout.
Plenty of others are experiencing the same issue. I did go on Etsy's help chat yesterday. The end result was my issue would be passed on. I have been given no further information as to whether it is a bug, but given the wording Etsy has written on my delivery profiles about it, I'm guessing not.



"We're asking for an update from your previous choice of "Other" to help give buyers more accurate delivery dates. This won't change your dispatch-by-dates, and could mean more sales for you!"
Just thought I'd update this thread. I have spoken to Etsy and they've just said that going forward the 'other' option will not be available anymore and we HAVE to select one of the options on their list.



I asked them what happens if we don't actually send our orders using any of their options (ie we use Parcelforce, DPD etc) and they said 'Ermmmmmm, I'll send you a feedback form for you to fill in."

So there you go, I have no words at how rubbish this is :0(
Other sellers are being told the "other" option is only being removed for accounts which do not have a history of using it for most items and that the goal is to show buyers shipping options they are familiar with at checkout.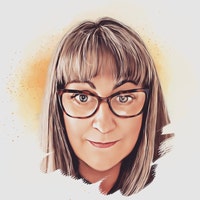 support today told me .... because we detected that you used one of Etsy's carrier options (Royal Mail) on the majority of your recent orders.



Also as mentioned "to let customers have the choice, at cart, of shipping carriers they may be familiar with…"
Ecommerce consultant and Etsy seller Cindy Baldassi commented both in the Etsy community and on Twitter about the possibly catastrophic implications this could have for shops which sell large items like furniture that may use freight shipping or those who use carriers or service that are not integrated into Etsy's systems.
I can't figure out if they just aren't telling Support that this will kill lots of shops, or if the powers that be truly don't realize that so many of use some services Etsy doesn't make available in shipping profiles.



I can see Etsy trying to reduce use of "Other" because they hate the long delivery windows some of us deem necessary, but it is hard for me to believe they would try to do this without coding a lot more options first...



...They've crunched numbers and decided that since most sales don't include "Other" as the shipping method, they can just get rid of it. They don't have a clue how many are using it because we actually use other carriers or methods, and their systems can't figure out how bad the estimates are for some untracked services, so they'll penalize all that use them. If this kills your shop or my shop, they simply do not care.



"Keep commerce human", indeed.
---
Will Etsy removing the "other" shipping service option impact your business? Let us know in the comments below!
---