Etsy Automatically Refunding Claims Over $250, Even With Signature
Etsy sellers are alarmed at a recent uptick in claims being immediately and automatically refunded, even if there is signature confirmation of delivery.
Several sellers are saying they don't feel comfortable listing anything over $250 any more, which may not bode well for Etsy's aspirations of increasing average order values on the site.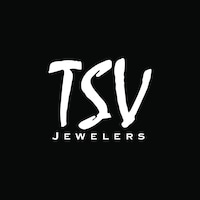 I sold a item priced at $580 buyer selected next day shipping which they received and the buyer signed their name for it when received. I get a message saying the buyer didn't receive the item even tho the tracking clearly shows delivered with the buyers signature of their name. Etsy refunded the buyer in full and now im out of $580 and my item. Ived called etsy over 6 times and get the same response that someone will get back to me because orders over $250 are not covered by etsy.



My questions are



if there is only $250 of seller coverage why are sellers able to sell items over $250 ?



Why does etsy refund buyers if the items are signed and delivered and put loss back on the seller ?
It seems anything over $250, if the buyer complains for any reason, the bots are just automatically refunding without looking into it. We are all trying to guess why, but there have been so many cases with different scenarios I think its just automatic over $250. Here's a case with a customer signature, on time delivery, and still refunded without the seller having any say.



I have moved everything priced over $100.00 to my website now. And if I get a larger order over $250.00, I will gladly take 10% off the price just to break it into 2 orders.
I no longer sell my higher priced and OOAK work here. Just my simple production line. I have no problems selling my expensive work via social media, so there is no incentive what so ever to list it here.
There is some speculation the issue may be that effected sellers haven't filled out all their shop policies, but as some sellers pointed out - if that is the case, Etsy should be explicit and transparent about it and make those policies required.
If a lack of policies is triggering these often 'unjustified' refunds, Etsy should be making it impossible to list unless that section is completed (not available on the old app which I still use, and nicely hidden right down at the bottom on browser version). Even if a shop has all policies in place, selling anything with a total value over 250$ has become a game of chance and we are all left asking ourselves 'is this buyer genuine or a scammer out to take advantage of the gaping Etsy freebie loophole?'. Something needs to be done and soon before the quality handmade and vintage sellers leave and all that is left on this site is cheap reseller tat.
Others are placing the blame squarely on Etsy increasingly using automated systems and bots rather than highly trained human support agents to handle claims.
I believe this new "automated" process uses a third party service like "Aftership" or similar which does not register some Postal/Courier services or classes of Shipping.



The actual Postal/Courier websites are, generally, accurate. In an earlier post today I said that I believe no human looks at these issues raised by a "Help Request" and escalated to a "Case". It is all automated.



If, and when, a human looks at the actual Tracking information, which usually shows every step in the delivery process and also the name (if not actual signature) of the recipient, then successful delivery would be obvious.



It is now looking more and more like Etsy is trying to minimise human action wherever possible.



Probably, Etsy has reasoned that they save more than they lose as most "offenders" will never appeal a Refund decision?



But honest and legitimate Sellers can and must appeal every incorrect Refund issued by a "bot" program which is being fed inaccurate or un-updated information.
When refunds go through for claimed non-delivery but the item has valid tracking showing as delivered it can only be that somewhere some database that the EtsyBot accesses has not been updated.



Using Aftership as the first stage of checking if an order is eligible for Seller Protection opens up another layer for possible errors. Occasionally system integrations fail, so if the carrier and Aftership have a breakdown in communication the seller could be penalised through no fault of their own.



I also think Etsy have the CaseBot programmed to only count DELIVERED as acceptable. There was an instance a month or so ago where the order was waiting at the PO for collection, the seller had messaged the buyer a number of times stating this, yet the buyer opened a Case for non-delivery and received a refund.



I gather from US sellers here that when orders are sent with signature confirmation the recipient has to go to the PO to retrieve their item. It makes sense to send higher value goods this way, lessening the chances of theft by porch pirates, but the way Etsy seems to have programmed its bots makes this system just as risky as sending it via the regular system. A buyer just has to bide their time.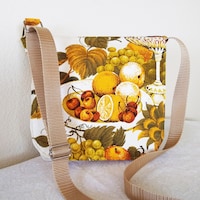 Because Etsy has chosen not to be transparent about this, they simply can't be trusted to handle larger orders. I really find this odd since Etsy asks sellers (as they should) to be transparent with Etsy shoppers. A call center person is likely a contracted person doing their best. But, they do not always have the correct answers or information. Etsy has very poor communication and this extends between their departments.



This is currently my largest concern with Etsy. And I absolutely do not trust Etsy to handle situations appropriately since it seems they haven't been doing so with an abundance of sellers. I'm not confident I would receive any support for wrongly processing a higher priced refund without return. Many sellers have shared their stories. Some have been experienced sellers who did have attached policies and shipped within the documented time frames.



Currently I have removed all of my items which were above $250 (including shipping) off of Etsy which is frustrating as these items do sell. It is my hope that someday Etsy will be clear with their policies on this matter and support sellers. In the mean time I have been selling them elsewhere. It seems Etsy's targeted audience has changed and they are no longer interested in offering higher dollar items on their site.
I'd wonder what stockholders would think of this. Paying out for delivered items and scaring off seller's selling items over $250 in fear of forced refund when delivered.
---
If you're an Etsy seller being impacted by these forced refunds, let us know in the comments below!
---