eBayUK Celebrates Sneaker Authentication With 10% Off
eBayUK is celebrating the 1 year anniversary of Authenticity Guaranteed for sneakers with a special 10% off coupon offer - BIRTHDAY10 good through 10 am 5/10/22.
The coupon requires a minimum spend of £100, not including taxes or shipping and the maximum discount is capped at £50.
As always, I recommend checking the full Terms and Conditions carefully.
Redeeming your eBay Coupon
This is a coupon valid until the date and time specified on marketing placements or the item's view item page (below the box showing the price and buying options) ("End Date") for purchases on eBay.co.uk, unless cancelled earlier in accordance with these Terms and Conditions. If no end date is displayed, the offer is valid for the specific item whilst it is visible on that item's view item page.



How to redeem your coupon:

Simply make a purchase on eBay.co.uk in an eligible category;
Pay with PayPal, Apple Pay, Google Pay, credit card, or debit card; and
Enter the communicated coupon code at checkout when prompted
Click here to learn how to redeem your coupon.
---
I was interested to see which items eBay was showing qualified for this coupon, so I clicked on the banner and....of the 24 listings shown on the 1st page I got 1 pair of sneakers and 23 handbags. 🤦‍♀️
Pro tip for the marketing team - always double check to make sure your links lead to relevant content, especially when your campaign is only running for a short 24 hour window.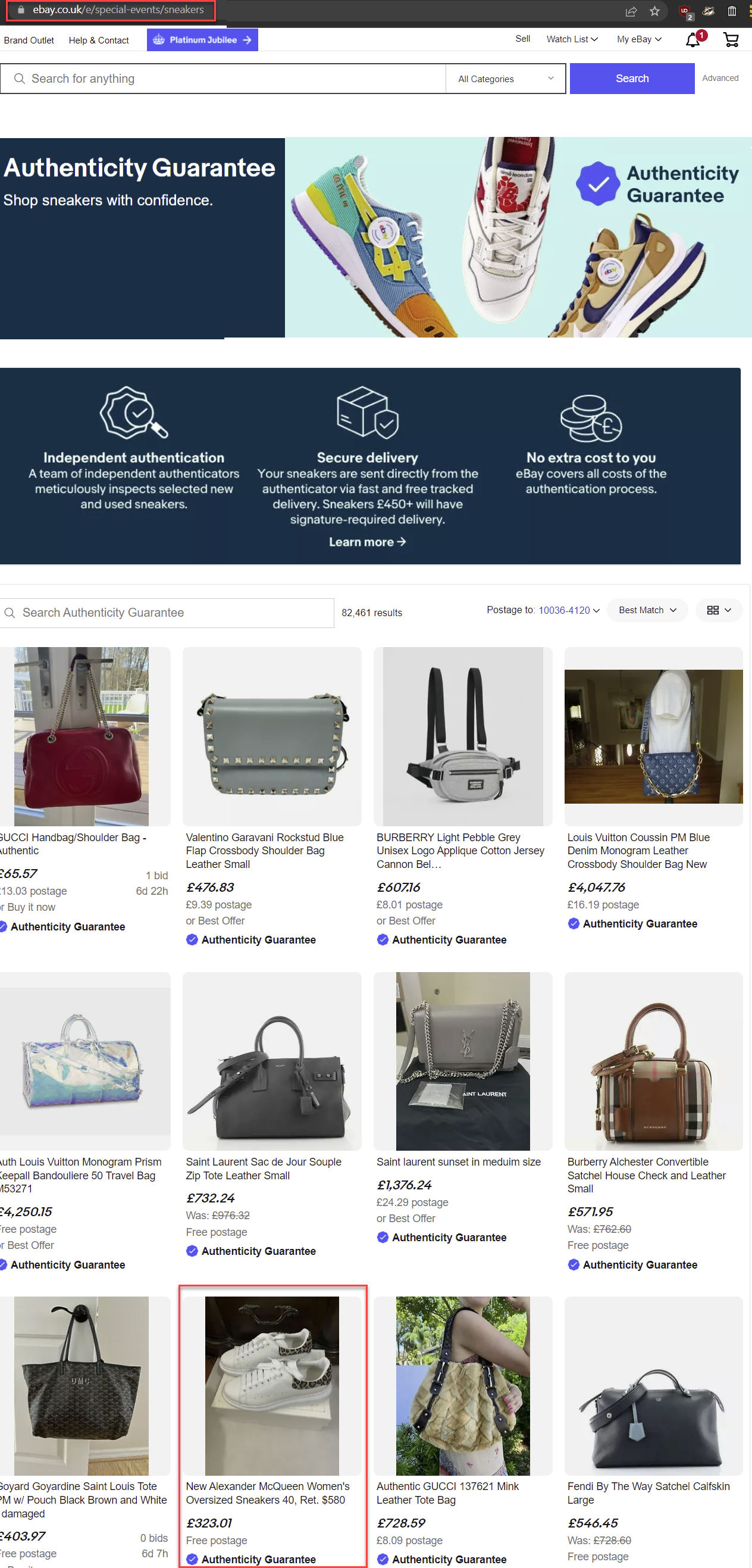 ---