eBay Shuts Down Small Business With No Warning Or Explanation
In what is becoming an increasingly common and alarming occurrence, eBay continues spree of permanent suspensions without warning, explanation or ability to appeal.
Small business owners Vince and Magnolia Kisala have been struggling to get answers after their account, auctionbayonline , was suddenly banned in January - but eBay refuses to offer any assistance or guidance about what caused the suspension.
On the morning of Jan. 12, an employee of Auction Bay Online was going to submit an item for sale on eBay and saw the message in red letters: "Your account has been suspended."



The employee called the owner, Vince Kisala, with his wife, Magnolia, who had built their Downtown Chesterton business, Auction Bay Online, around their relationship with eBay, an online auction website.



"It's hard to accept," Vince Kisala said. "Shocked by this message, I immediately called the eBay customer service line."



But Kisala said he has been given no reason or specifics and was told that the decision cannot be appealed. He even complained to the Better Business Bureau, but received the same answers from eBay.



Since August 2006, the Kisalas have been operating their business from their downtown storefront...



It started out as a side business years before for the family. Then, it became a full-time venture with a consignment shop where people brought in their items and the Kisalas in turn would put the items for sale on eBay and collect a commission. Radios and toy trains were among the first popular items sold, but the array of offerings has expanded over the years with more than 3,000 customers.
While the account is no longer actively searchable on eBay, an archived version of their profile shows it was registered in 1998. The Kisalas report they had obtained Top Rated Seller status over the years and also pointed to thousands of positive online comments and an A+ rating from the Better Business Bureau to show their business track record.
When attempts to get help from eBay support failed, the Kisalas turned to their local newspaper.
Vince Kisala said he then filed a complaint with the Better Business Bureau in an attempt to get the situation rectified. He shared with The Chesterton Tribune the correspondence from the BBB in San Jose, which investigated his complaint, and a letter from eBay.



The Better Business Bureau closed its investigation, noting that Kisala was not satisfied. The Chesterton Tribune contacted the San Jose office of the BBB and a spokesman stated they cannot discuss complaints. They confirmed that Auction Bay Online had an A+ rating with the BBB, meaning there were no complaints concerning its operation in the last three years.



The letter to Vince Kisala, from a James Scott at eBay, stated that they found Kisala's eBay account to be "an undeniable risk to our community based on your current and prior account behaviors." The letter, though, didn't cite specific cases.



"Having made the decision to suspend your account, we did ensure you were notified of the action. Although I understand you were hoping for more detailed information, please keep in mind that due to the proprietary nature of our review process, I am unable to accommodate your requests in this matter."



"While we are thankful for your passion for wanting to continue using eBay, we have made a final decision and are unable to consider your request for reinstatement," the letter states.
---
While I understand eBay's concerns about protecting their "proprietary" review process, it is absolutely unconscionable and unacceptable for them to simply flip a switch and cut off people's livelihoods with no explanation and no attempts to resolve whatever issues may exist.
I see almost daily reports across Twitter from eBay users who are in the same boat, receiving the same non-answers from support.
Just a few examples:
I have some personal experience with this issue as last year, my account was also suddenly suspended due to being falsely flagged by eBay's automated systems, with a message that it was permanent and not appealable.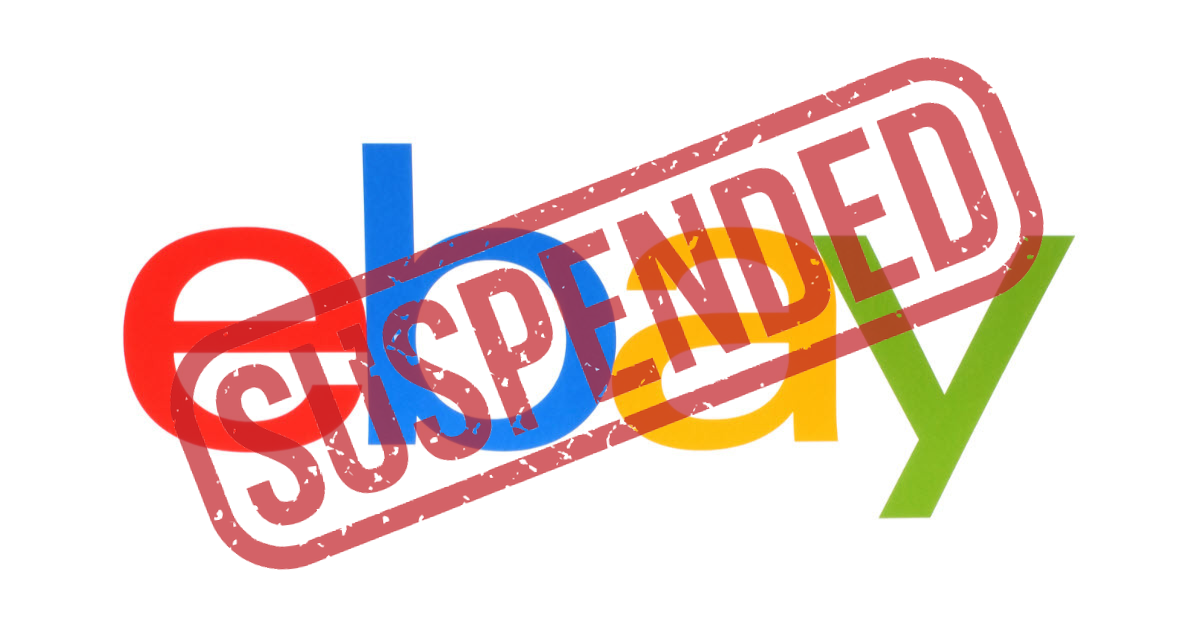 After tagging then CMO VP of Seller Community Andrea Stairs on Twitter, "magically" my account was reinstated with a message from the executive office explicitly stating the only reason the supposedly unappeal ban was overturned was my "social presence."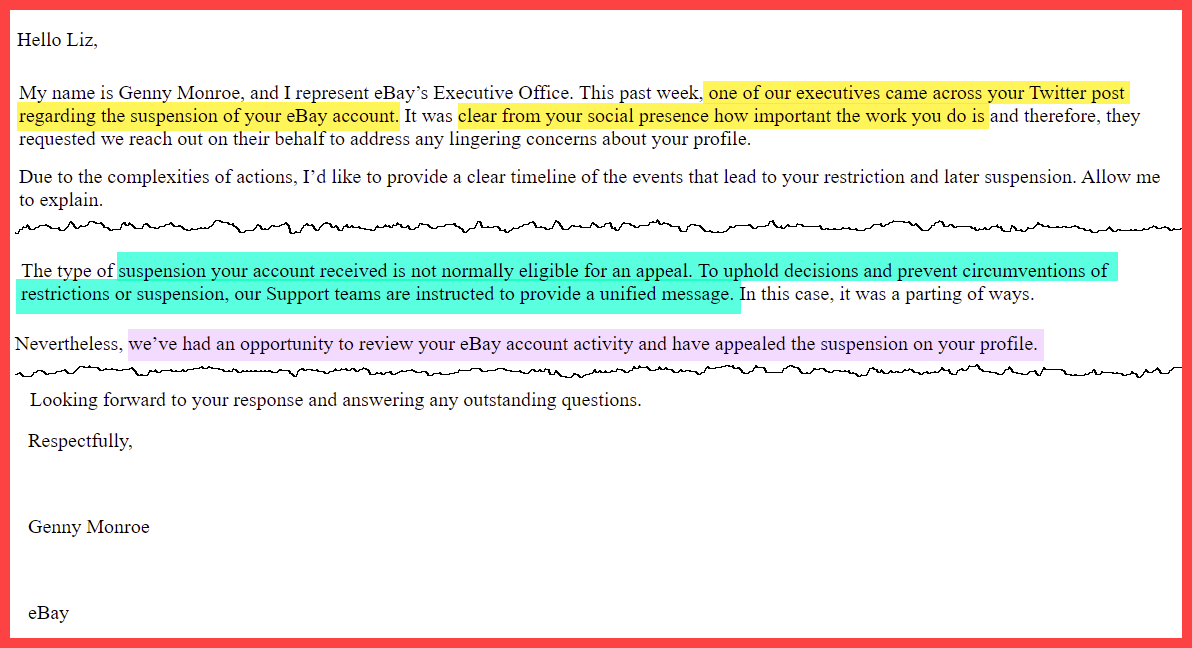 In another example of seller support gone wrong, this seller was "permanently" suspended because they could not produce a receipt for artwork they had purchased 20 years ago at a street fair.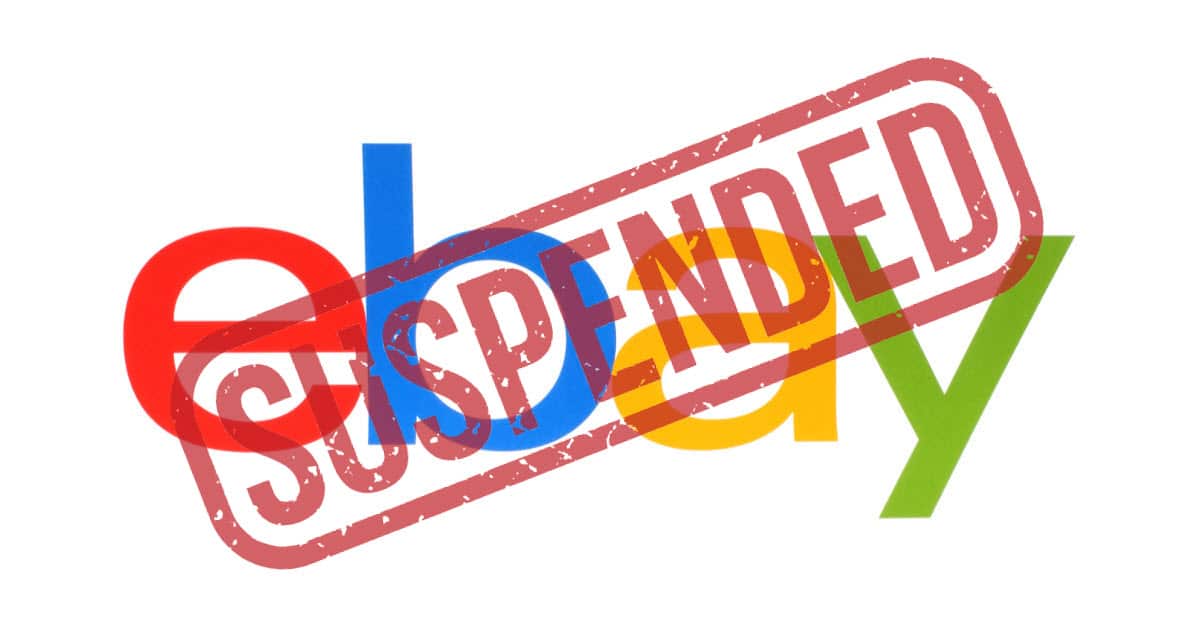 That too was magically overturned - but only after I brought my "social presence" to bear on their behalf.
But that's not nearly good enough. If accounts are flagged for any reason, there should be a straightforward and, by all means, strict process for account holders to regain access or resolve whatever the issues with the account may be, but permanent suspension should be the absolute last resort after all other efforts have been unsuccessful.
Reaching out, like eBay did to me, should be the standard course of action for all accounts, not something reserved only for people with enough social presence to capture executive attention.
And as unsuckEBAY notes - eBay's refusal to provide even the most basic support and assistance in these instances puts users at even greater risk, since they may be more likely to fall for these apparent scam attempts in their desperation to get their accounts reinstated.
---
eBay likes to tout itself as "the home of small business, always" that aims to "create economic opportunity for all."
VP of Seller Experience Xiaodi Zhang has been making the media rounds lately and recently did an interview with Chain Store Age specifically focusing on how eBay helps small businesses succeed on the platform.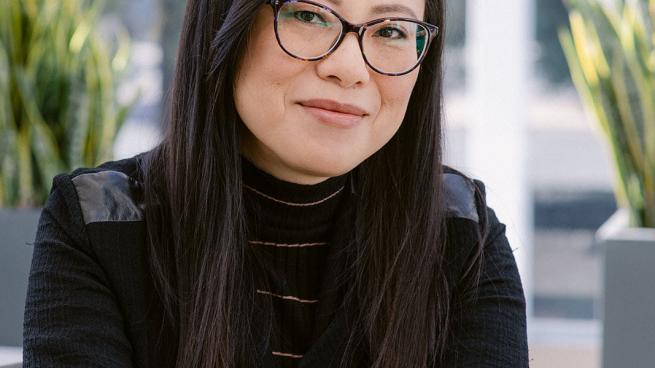 Why should a small business get involved in e-commerce?



For any small business, it's increasingly important to think about omnichannel strategies, just from a customer reach standpoint. They need to think about the long-term trajectory of their business; and also about how in the last 15 to 20 years, online sales have continued to grow at a faster rate than offline sales.



By entering e-commerce, small businesses can scale faster and develop and build their customers significantly beyond the confines of their local communities...



...[eBay] help[s] through the entire e-commerce lifecycle and journey of a small business.
March 29th just happens to be National Mom and Pop Business Owners Day - I can think of no better way for eBay to celebrate than to have Xiaodi reach out to the Kisalas personally to address this baffling turn of events in their eBay seller experience.
If whatever the issues with auctionbayonline were cannot be resolved, at the very least these 20 year+ eBay users deserve a proper explanation.
---