eBay Messages No Link To Listing Page
UPDATE 3-14-22
More eBay messages glitches are being reported, likely due to changes being made for the new messaging experience.
---
eBay sellers are reporting a technical issue that has removed the link to the listing page in eBay messages.
eBay, why did you remove the Item Hot Links in eBay Messages?



STUPID! STUPID! STUPID!



For decades, when you sent an eBay Message to a seller about a specific eBay item, the messages always had a HOT LINK to that eBay Item. Made it really easy to go to the item for review.



Also, the emails with the message used to have the same HOT LINK, but no more!



As of today, now there is no hot link. You have to do a search for the item number, which is luckily still in the message title?



Why would you do that? Whoever thought that was a good idea, needs to get pulled from the eBay brain trust. That was NOT A GOOD IDEA!



Please put the item links back in the eBay Messages as well as the message emails.
The issue was also reported in the eBay for Business Podcast Facebook group. Podcast host Griff Griffith confirmed he was experiencing it as well and had sent it to the product team to investigate.
---
My guess is eBay is currently working on rolling out the new Messaging feature and broke something in the process. As a temporary work around, if you click "reply" you do get a link, but the image and text box sizing on the page are wonky.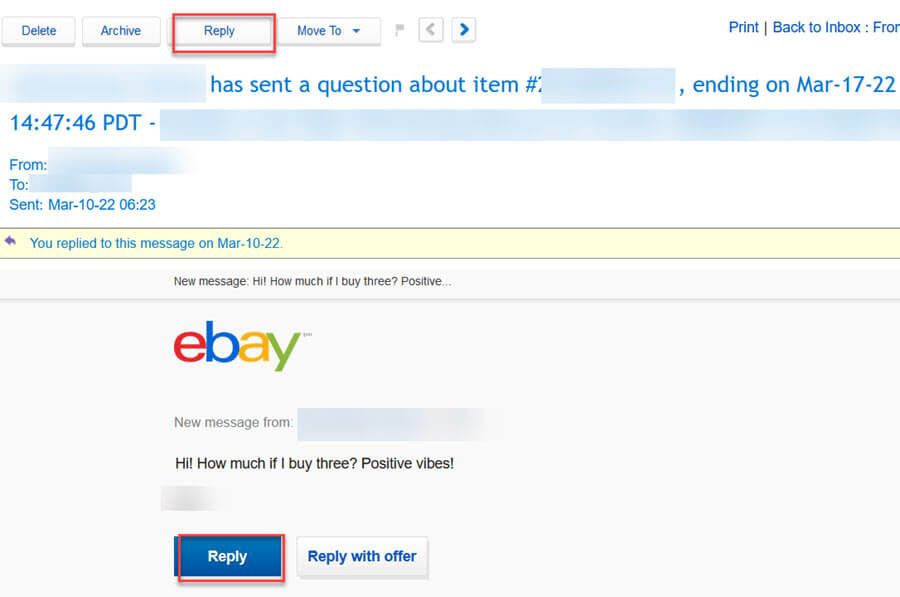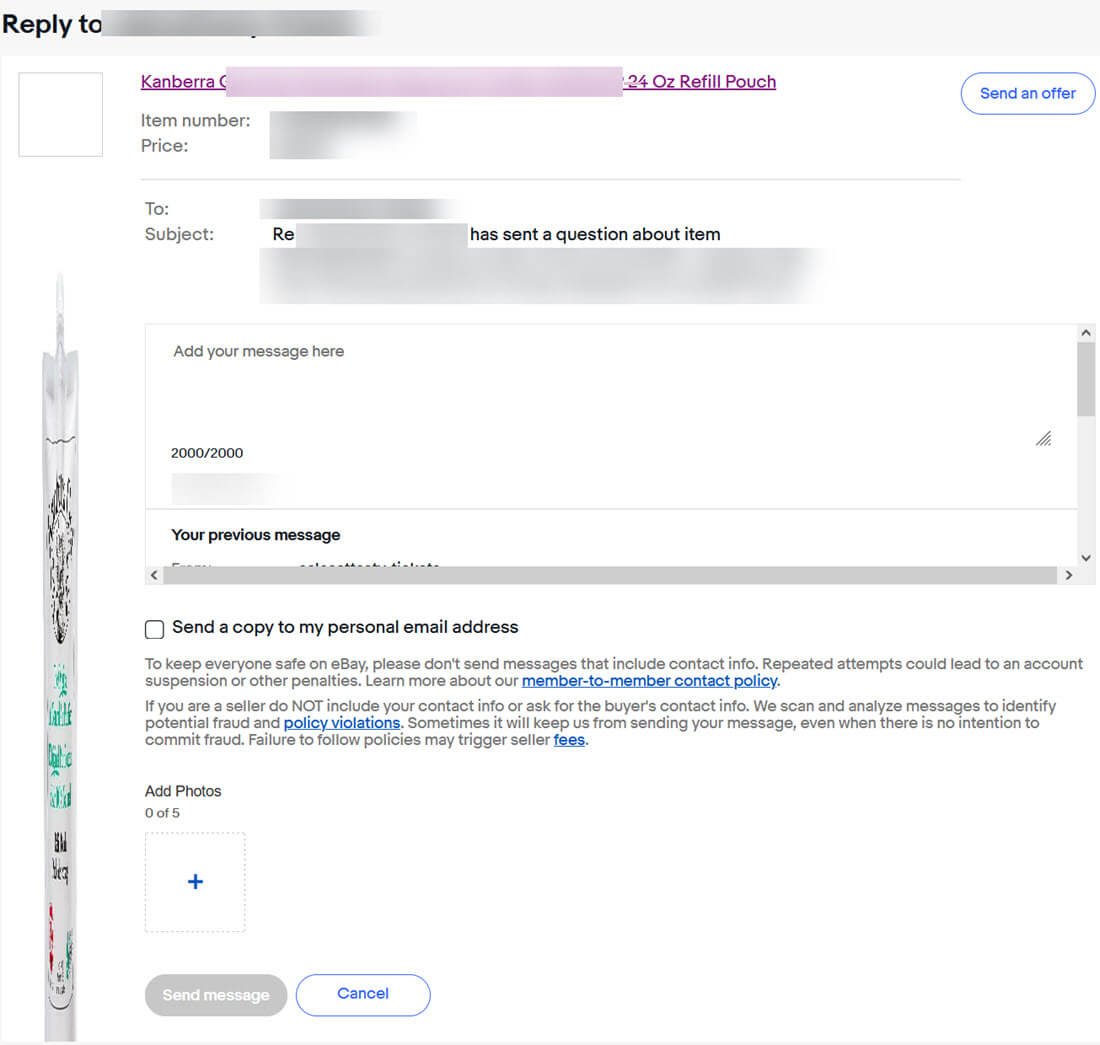 ---