Should eBay Increase Maximum Shipping Limits For The UK?
Two tweets to askeBay this week caught my - both questioning why eBay limits the amount sellers can charge for shipping in certain categories and raising concerns that the limits in the UK in particular are unreasonably low.
I was aware that eBay places maximum shipping cost limits on same categories, but was surprised to see amounts that low.
That led to me to compare the limits for the US site vs UK and the differences are pretty stark.
A few examples: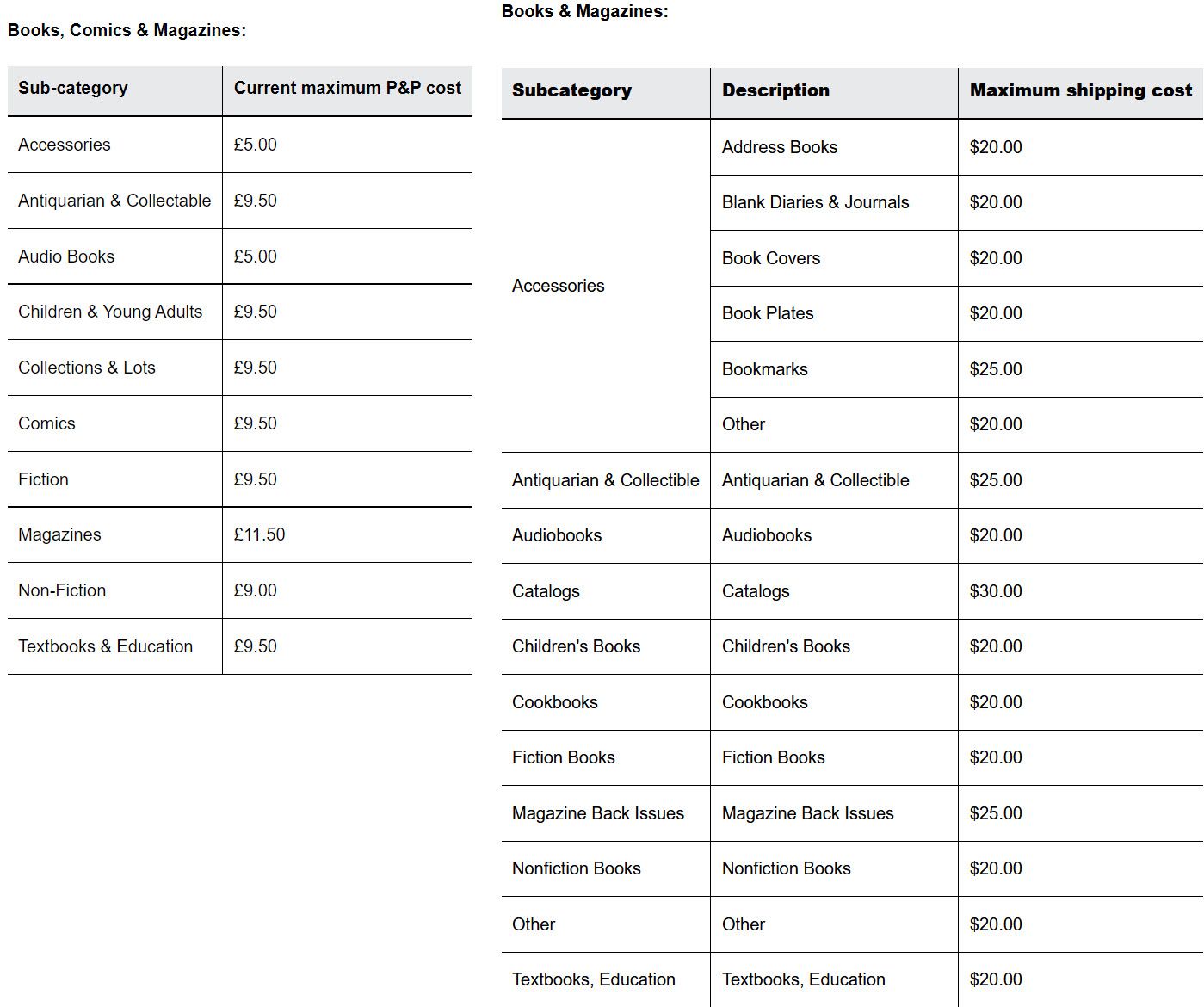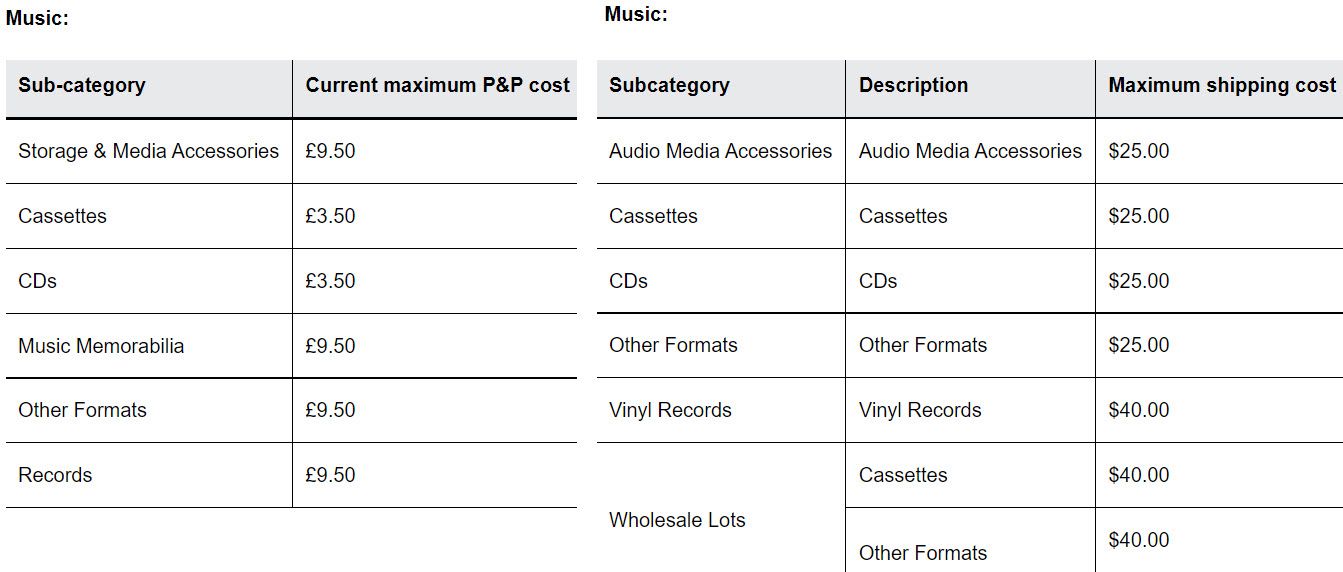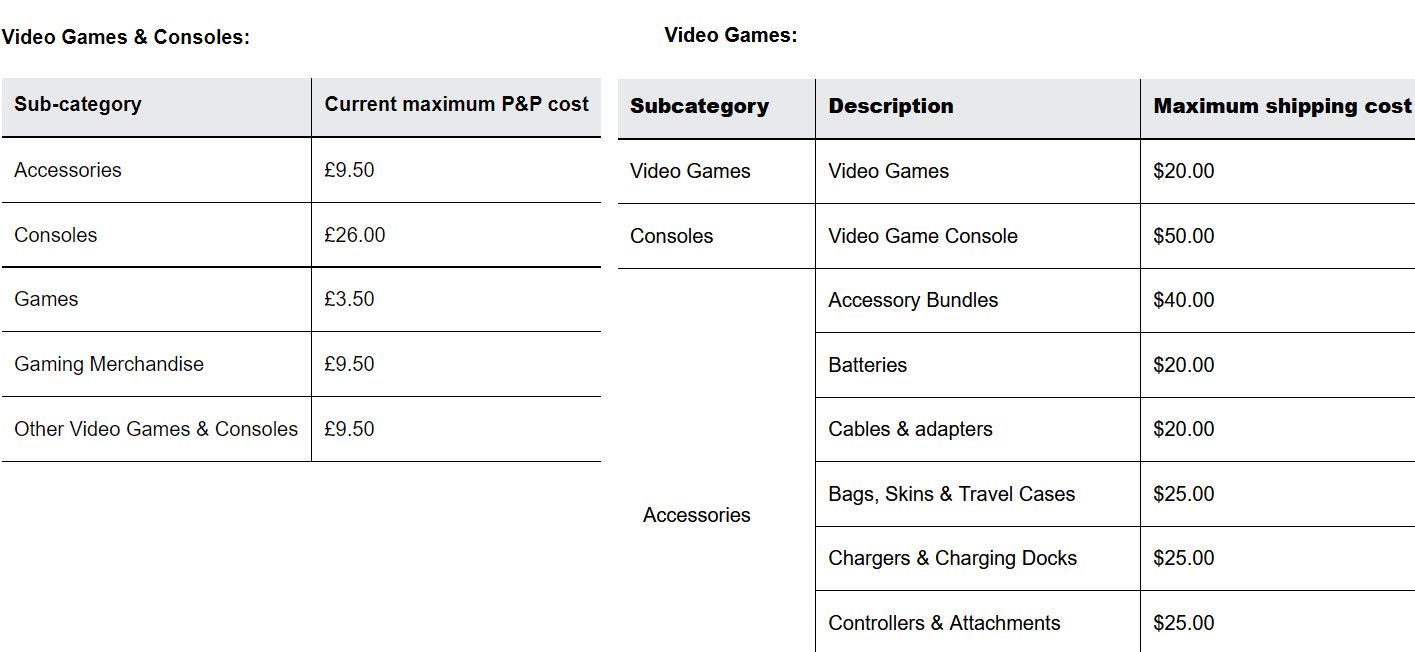 Even taking into account differences in currency and postal carrier rates, some of those UK maximums look ridiculously low.
How does eBay set these rates and how does the maximum postage policy work?
Technically sellers can offer more expensive options, but they must offer at least one shipping option below the maximum rate and of course, 99.9% of the time buyers are most likely to pick the cheapest option.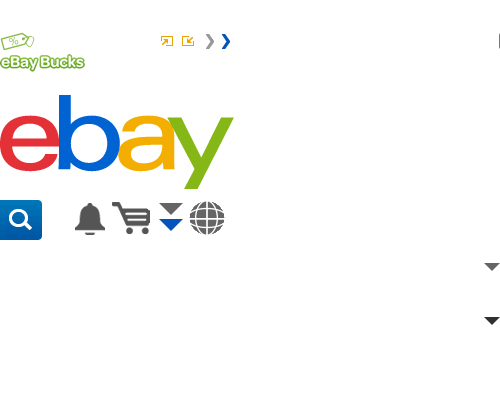 In some categories, we set limits on what sellers can charge for postage and packaging.



You can offer multiple postage options, such as express delivery, or overseas postage, and can include options that are more expensive than the maximum postage cost.



However, you'll need to offer at least one affordable postage option to buyers that is within the limit and it must include all postage costs, such as handling and insurance.



You won't be able to list your item if you don't include at least one postage cost that is less than or equal to the maximum cost.



How maximum postage costs are determined
The maximum postage costs are based on factors like Royal Mail postage prices, our own data showing what sellers are charging, comparisons with other online shopping sites, and what buyers tell us is reasonable.



We regularly revise the limits to reflect changes to postage prices using Royal Mail rates as a reference. We'll always give you plenty of warning via our announcement board before changing the limits, or introducing maximum limits in new categories.



When buyers think that postage costs on eBay are too high they may make their purchases somewhere else. Having an option within the maximum postage cost helps buyers find items with reasonable postage and can help you sell more items.
Clearly some sellers are finding these maximum rates are not keeping pace with actual shipping charges - leaving them to either lose money as postage costs eat into their profit or pad the product price to offset the losses.
Of course the numbers look even worse once you do the math on final value fees and ad fees (if applicable) also being assessed on the shipping amount.
While it's understandable eBay would want to encourage sellers to keep shipping low to attract buyers, it's not reasonable for eBay to expect sellers to take a loss on shipping in the process.
eBay needs to review the rates and adjust appropriately or, better yet in my opinion, scrap the maximum postage, allow sellers to decide their own shipping policies and let the market decide.
---
If you sell in a category where eBay mandates maximum shipping costs, do their rates cover your actual shipping costs? Let us know in the comments below!
---