eBay CIO Rami Mazid Has Quietly Moved On To Nutanix
eBay's Chief Information Officer Rami Mazid apparently left the company in April, but just recently updated his LinkedIn profile to reflect the departure and his new role as CIO at Nutanix.
I am thrilled to announce that I have joined Nutanix as SVP, Chief Information Officer. I am incredibly excited about this opportunity to be part of a leading company in the field of hyper-converged infrastructure and hybrid multi cloud. In my new role at Nutanix, I will be responsible for IT Operations, Network Services, Systems Engineering, Cloud Operations, Application Services & Information Security.



I look forward to leveraging my skills and expertise to contribute to Nutanix's mission of simplifying IT infrastructure and driving innovation in the industry. I want to express my gratitude to eBay for the valuable experiences and opportunities I gained during my time there. I am grateful for the relationships I built and the knowledge I acquired, which have prepared me for this new chapter in my career.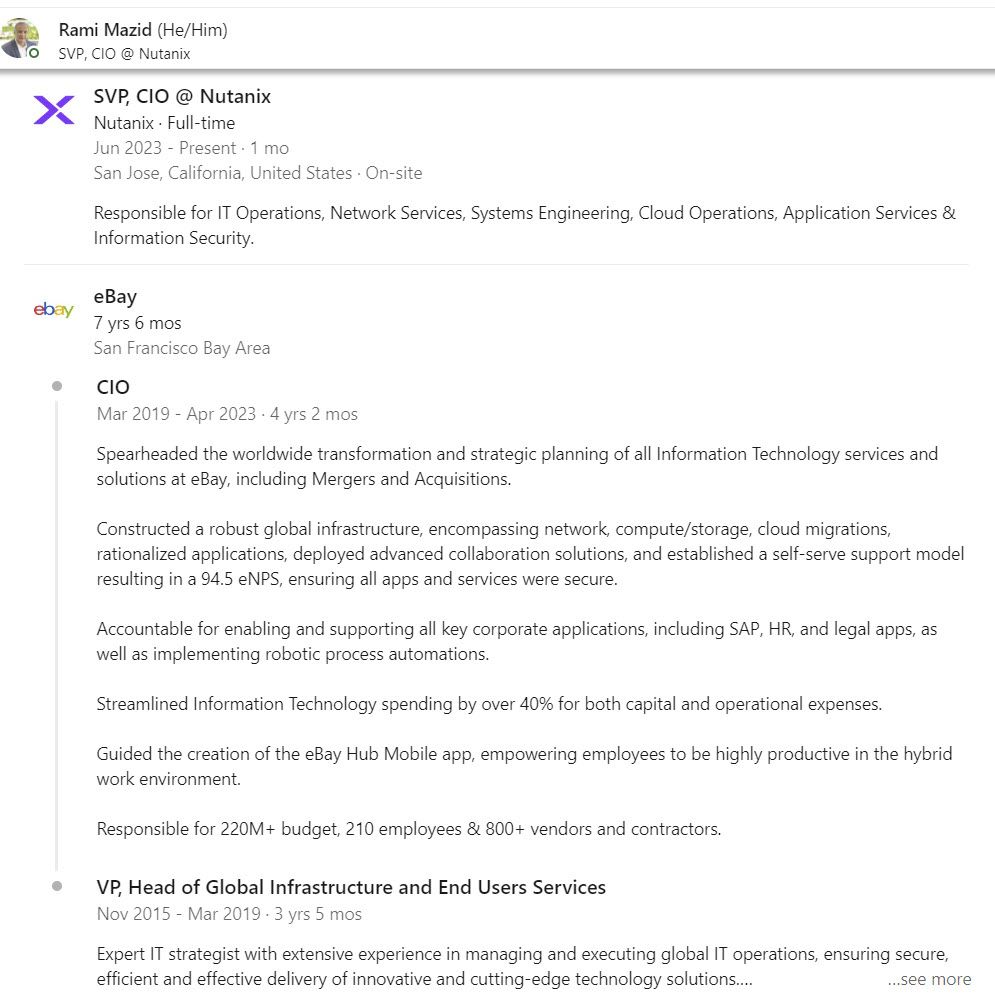 Interestingly, Mazid mentions the role he played in eBay Mergers and Acquisitions specifically in his LinkedIn job description history.
Spearheaded the worldwide transformation and strategic planning of all Information Technology services and solutions at eBay, including Mergers and Acquisitions.
That April departure comes on the heels of another important c-suite shake up as Chief Accounting Officer Brian Doerger very abruptly left the company at the end of March amidst growing concerns about due diligence and disclosure of unionization risks in last year's TCGPlayer acquisition.
While eBay has not given any explicit explanations for either departure, the timing certainly raises some interesting questions.
A successor for Mazid has not been announced and eBay has not yet responded to a request for comment. Stay tuned for updates!
---