eBay Sellers Experience Listing Errors
UPDATE 6-28-21 - eBay says the issue has been resolved as of 12:39 PM Pacific.
eBay posted the following notice earlier:
What is it?
Some members are reporting that they are unable to list new items or list from templates, receiving an error that states, "signin.ebay.com refused to connect".



Is there a workaround?



Some have reported that signing out and back in allows them to proceed without the error.



What should I do if I'm impacted?



If you find the workaround ineffective please contact Customer Support and request your account be added to the open ticket number ALERT12969. Please be prepared to provide the following:



The user id encountering the error
The full URL address of the error page
Screenshot of the issue (if contacting by social media)
---
I'm seeing an influx in reports in the eBay community from sellers who are unable to create listings due to a technical issue.  I've seen no announcements or engagement from eBay staff on what appears to be a widespread ongoing technical problem.
Just a few of the posts from the community:
I'm also seeing some reports on Twitter:
---
Despite overwhelming reports, including many sellers saying they have contacted eBay support and been told it is a known technical issue, the eBay system status page continues to show no current issues.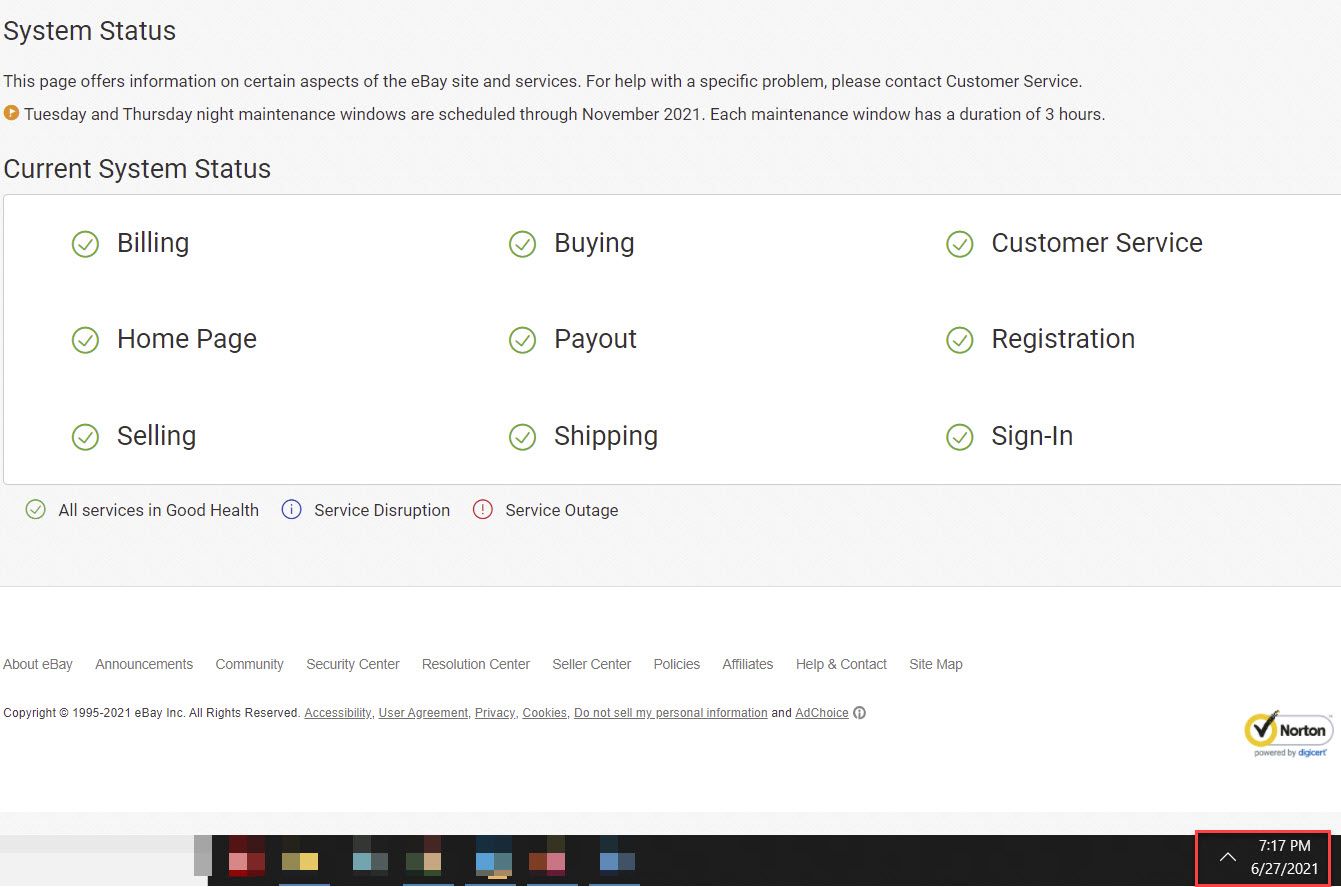 ---