eBay Used To Liquidate Zadeh Kicks Sneakers After Alleged Fraud
After Zadeh Kicks founder Michael Malekzadeh and CFO Bethany Mockerman were indicted on federal criminal charges of wire fraud, money laundering, and conspiracy to commit bank fraud with a multi-million dollar pre-order sneaker scheme, the court ordered Zadeh Kicks to be put in receivership and for the remaining ~60,000 pairs of coveted sneakers to be liquidated in an effort to pay back creditors.
How did those shoes end up on eBay? Nice Kicks did some digging and discovered some very interesting details. 🤨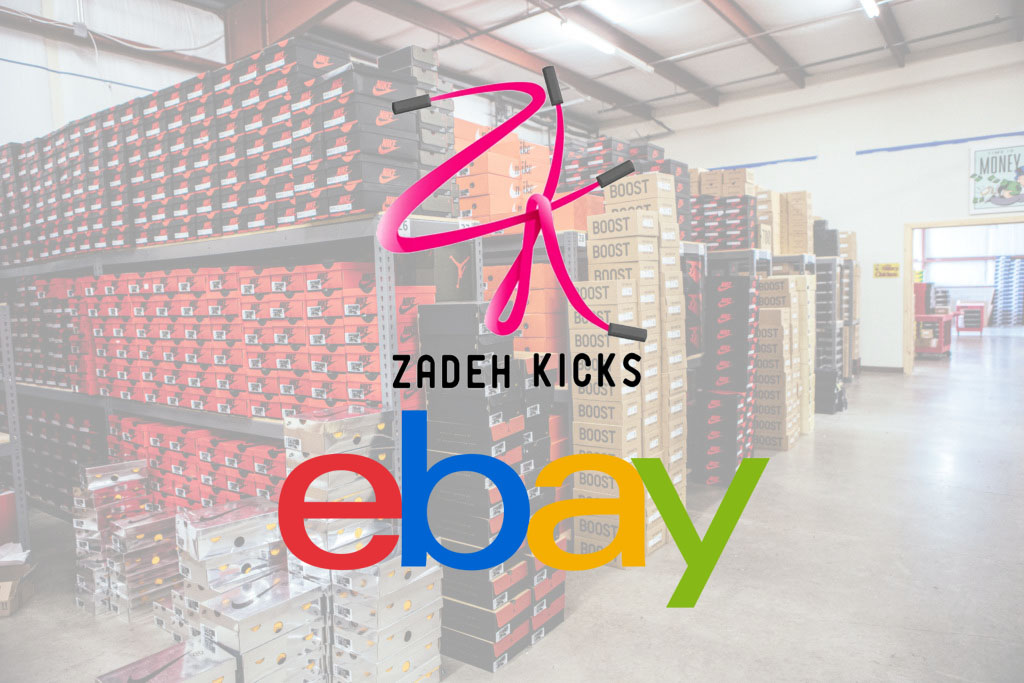 Tasked with collecting the greatest possible amount of money from the inventory sale, the Receiver has moved forward with a plan to sell the shoes to consumers online via eBay under the username pacific_kickz.



The account, created on November 17, 2022, posted listings of sneakers in abnormally large quantities per size which is generally something not permitted by new eBay accounts. Most notably, amongst the more than 250 shoes offered for sale when we first saw the account this week, there were not any shoes that were released after the Zadeh Kicks business closed in May – another abnormality for large sellers of shoes...



...Nice Kicks spoke exclusively with Garry Thaniel, GM of Sneakers, eBay to get more insight.



Nice Kicks: Is eBay actively managing the sale and shipping of the shoes or acting purely as a platform?



Garry Thaniel: The Receiver has determined to use the eBay marketplace as an avenue to sell Zadeh's remaining inventory. We're happy to be able to leverage the marketplace to get these sneakers to enthusiasts. As an online marketplace, eBay does not manage any listings or sales on our platform. We have partnered with the Receiver to provide support for this sale purely as a platform. All listing logistics, sales and fulfillment are managed by the Receiver.



In court documents there was mention of the authenticity of the inventory. Will the items sold by pacific_kickz have their authenticity verified like other transactions?



All items that are listed by pacific_kickz and qualify for eBay's Authenticity Guarantee will go through eBay's expert authentication process.



Numerous entities were considered and were in communication with the Receiver including competitors of eBay – did eBay provide any incentives in fees to have products listed on the eBay platform?



Given our low fees and Authenticity Guarantee service, the Receiver ultimately decided to list all products on eBay but were not provided any other incentives. However, in full transparency, eBay did connect the Receiver with the company that is assisting with posting the listings.



Our collective goal is to get these sneakers to enthusiasts and use those funds to repay those involved in this case. With eBay's low fees and Authenticity Guarantee service, we hope to maximize sales for the Receiver and ensure maximum trust in the product that our shoppers receive.
---
I applaud Garry for the transparency, but still have a lot of questions for eBay about how exactly they facilitated the connection between the Receiver and the company that is helping list the shoes.
The Pacific_Kickz account was created November 17, 2022 and has already sold over a thousand items.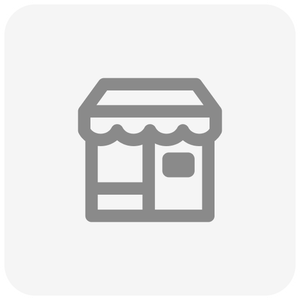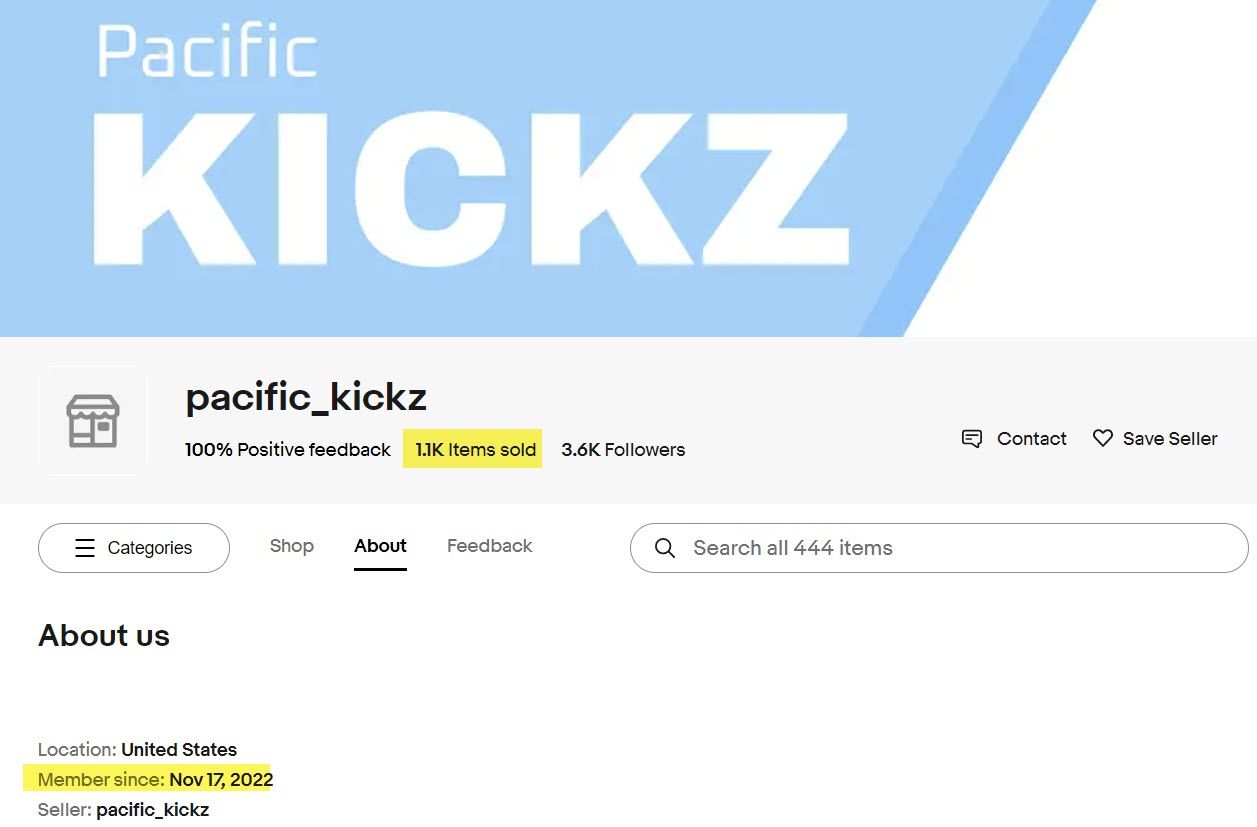 At the prices we're seeing here, that's well over both the volume and dollar amount limits eBay typically places on new accounts.
I'd have to guess either Pacific_Kickz is affiliated with another more established selling account or eBay gave special consideration and increased their selling limits as part of the deal.
I'd also imagine eBay is probably not subjecting this account to the same holds on funds that most new sellers face either.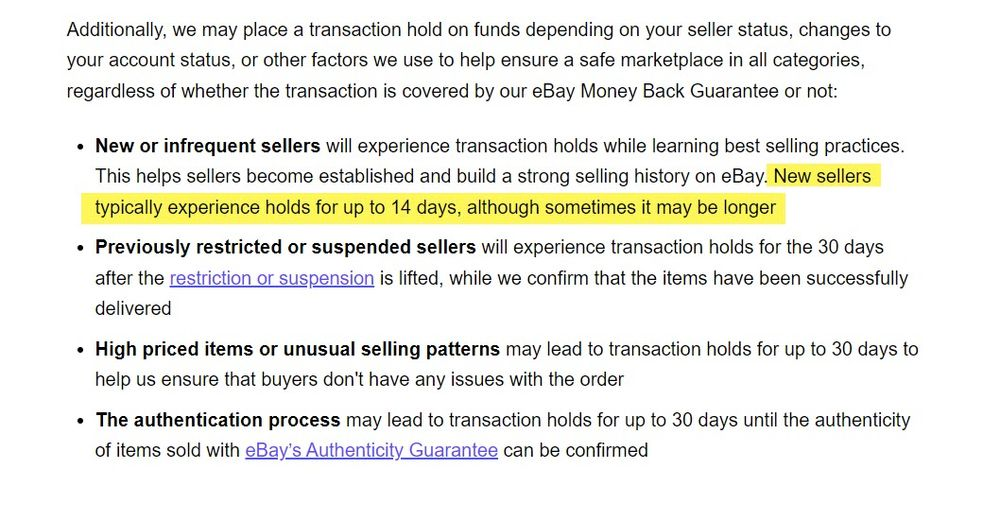 While there may not have been any direct fee incentives involved, I think it's fair to say there has likely been some latitude provided that allows the receiver, the company listing the sneakers, and eBay to benefit from the arrangement.
---
Should the seller be required to disclose the origin of these sneakers, their ties to the alleged fraud case and/or any arrangements made with eBay to facilitate the sale?
Let us know what you think in the comments below!
---